An important decision for the Owner/Admin to make is whether to make the space Public or Private. Privacy Settings determine how easily users are able to access the space, and there are several options available to help customize the experience. Access the Privacy Settings in the Space Settings Menu: Space Settings > Setting > Space in the Main Menu.
Manage your Privacy & Access Setting
1. From the Main Menu, click Space Settings → Space Settings → Space Privacy & Access Setting
2. Click the arrow carat to expose the options (Public or Private).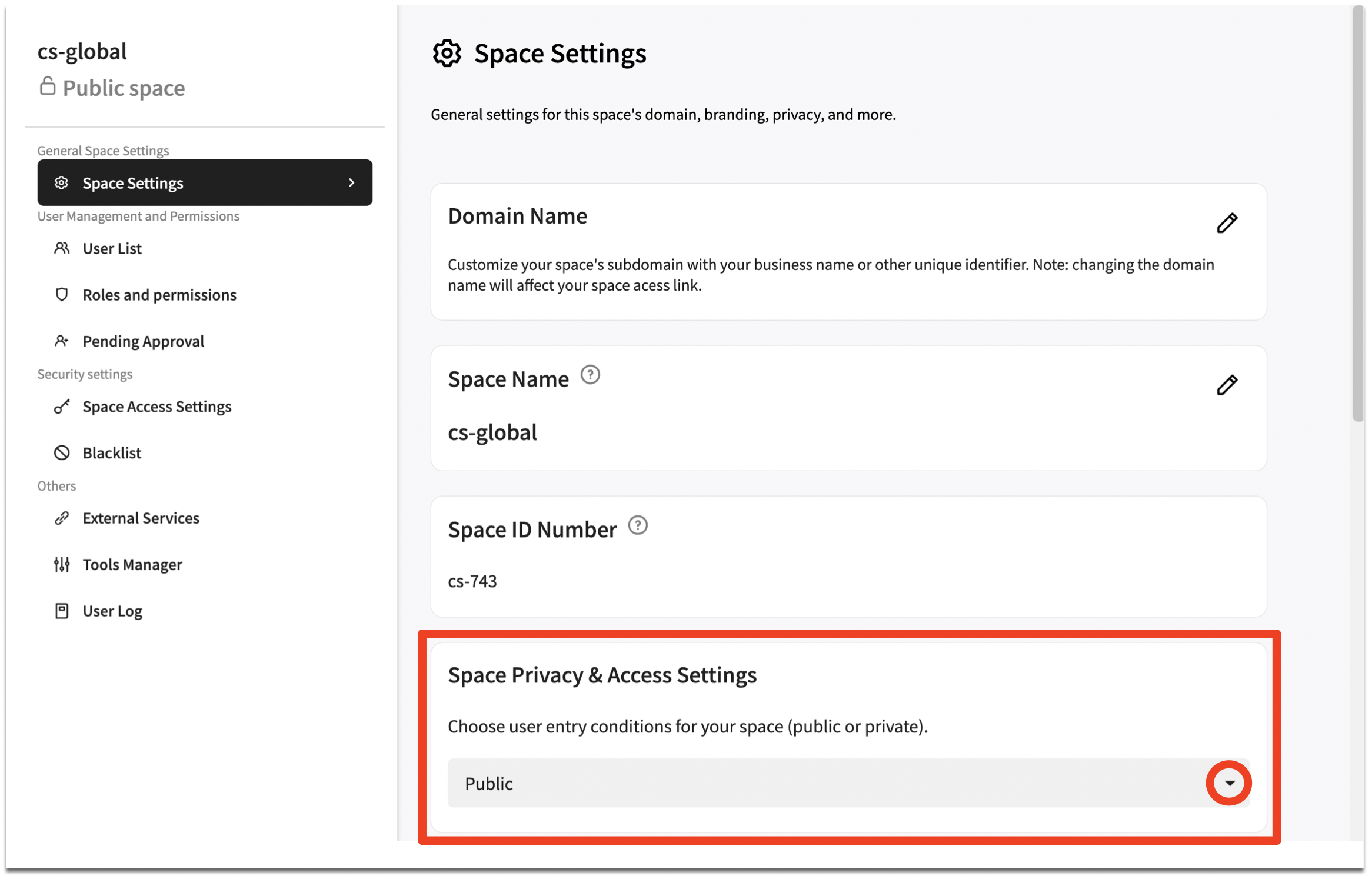 3. Set the Space Type (choose Private or Public). The selected space will be highlighted in black.
A Public Space is accessible to anyone with your unique link.
A Private Space requires an additional layer of approved access to the space, even with a direct link.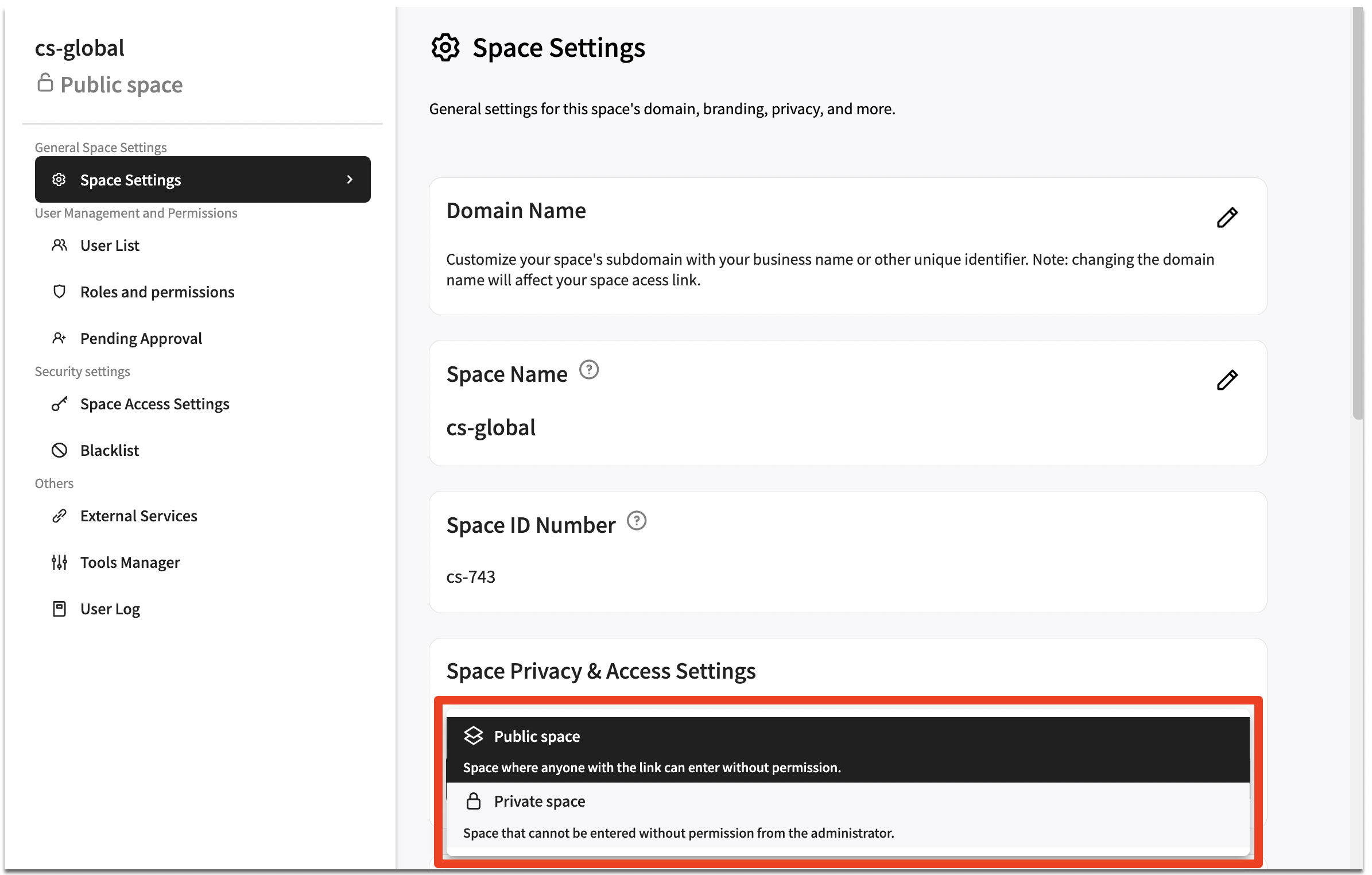 2. A Changes have been saved message will appear at the top right of the screen. To confirm the change, the space privacy setting will also be shown under the Space Name at the top left of the Settings page.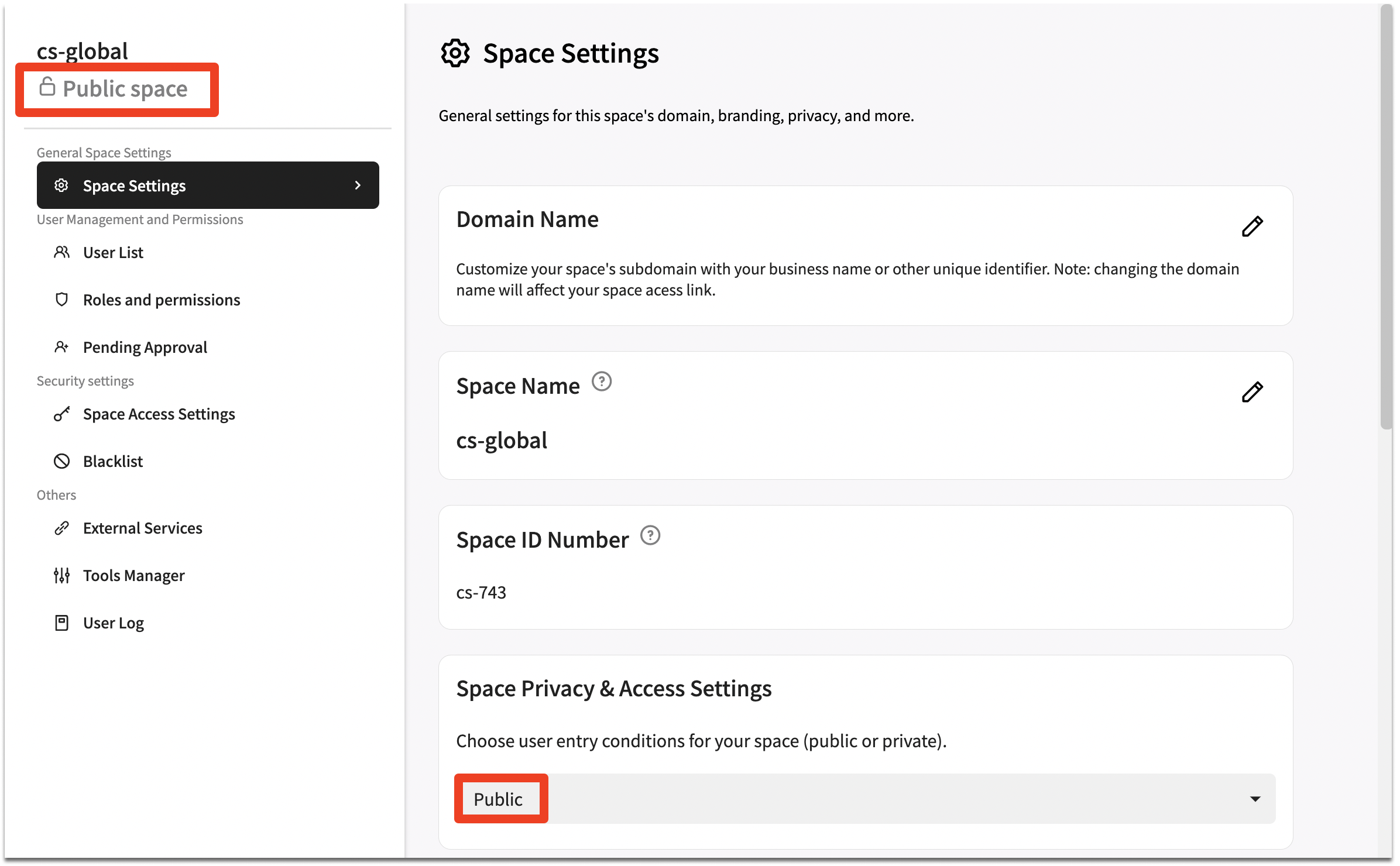 Tips
Public
All users can access the space. You may not be able to access spaces that have access permissions or block lists set.
Private