As an Owner/Admin, you have the option to set on-brand default Avatar Images for your new users. These will be the initial Avatar Images they'll have in the Space until they customize them with their own images. You may add several, and they'll be applied round-robin style to new users as they enter the space.
Manage Default Avatar Images
1. From the Main Menu, click Space Settings → Space Settings → Default Avatar
2. Click the (+) button in your Default Avatar settings to open your computer's file finder.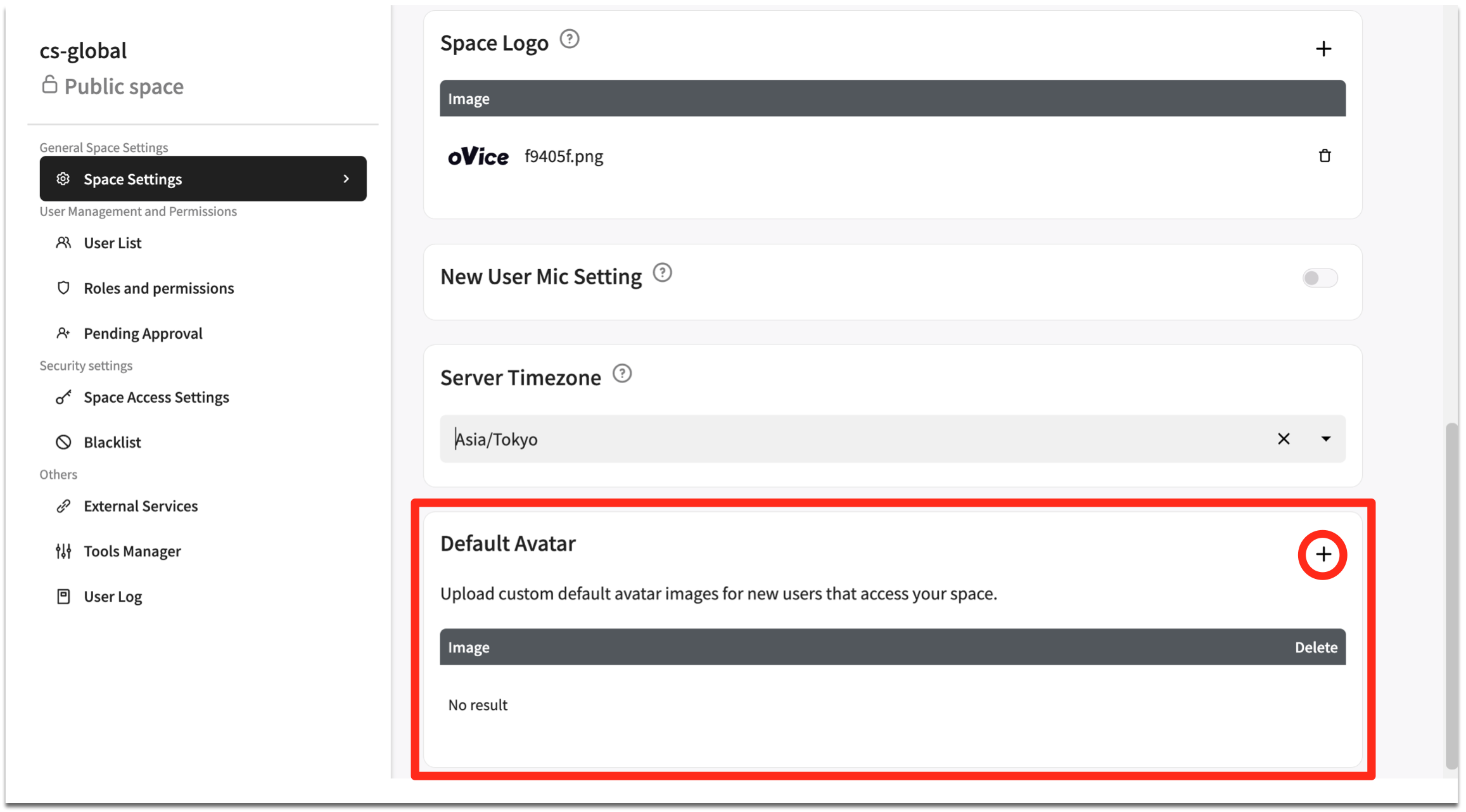 3. Select your image and click Open to upload.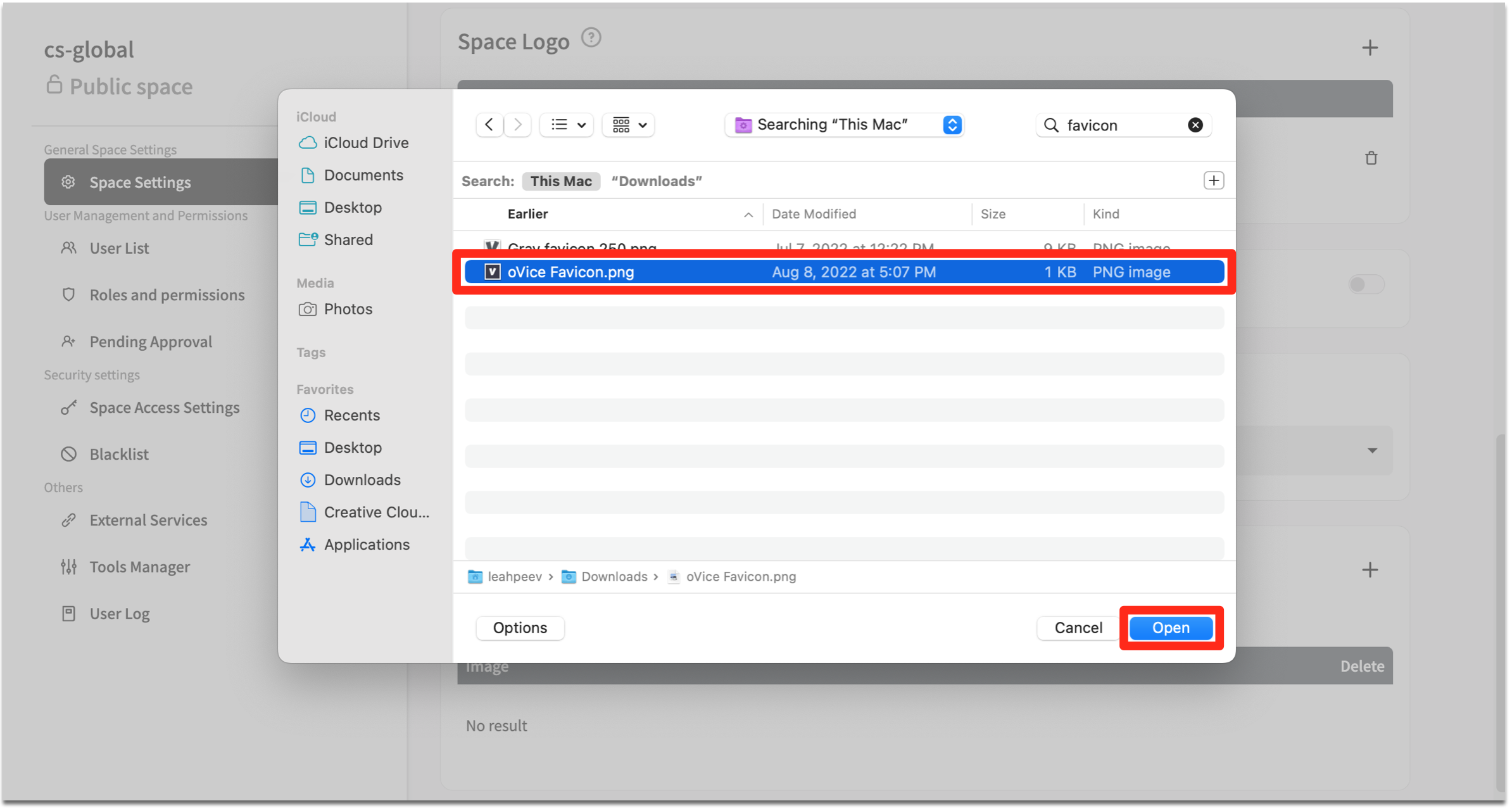 4. Your uploaded image(s) will appear in the Default Avatar section list.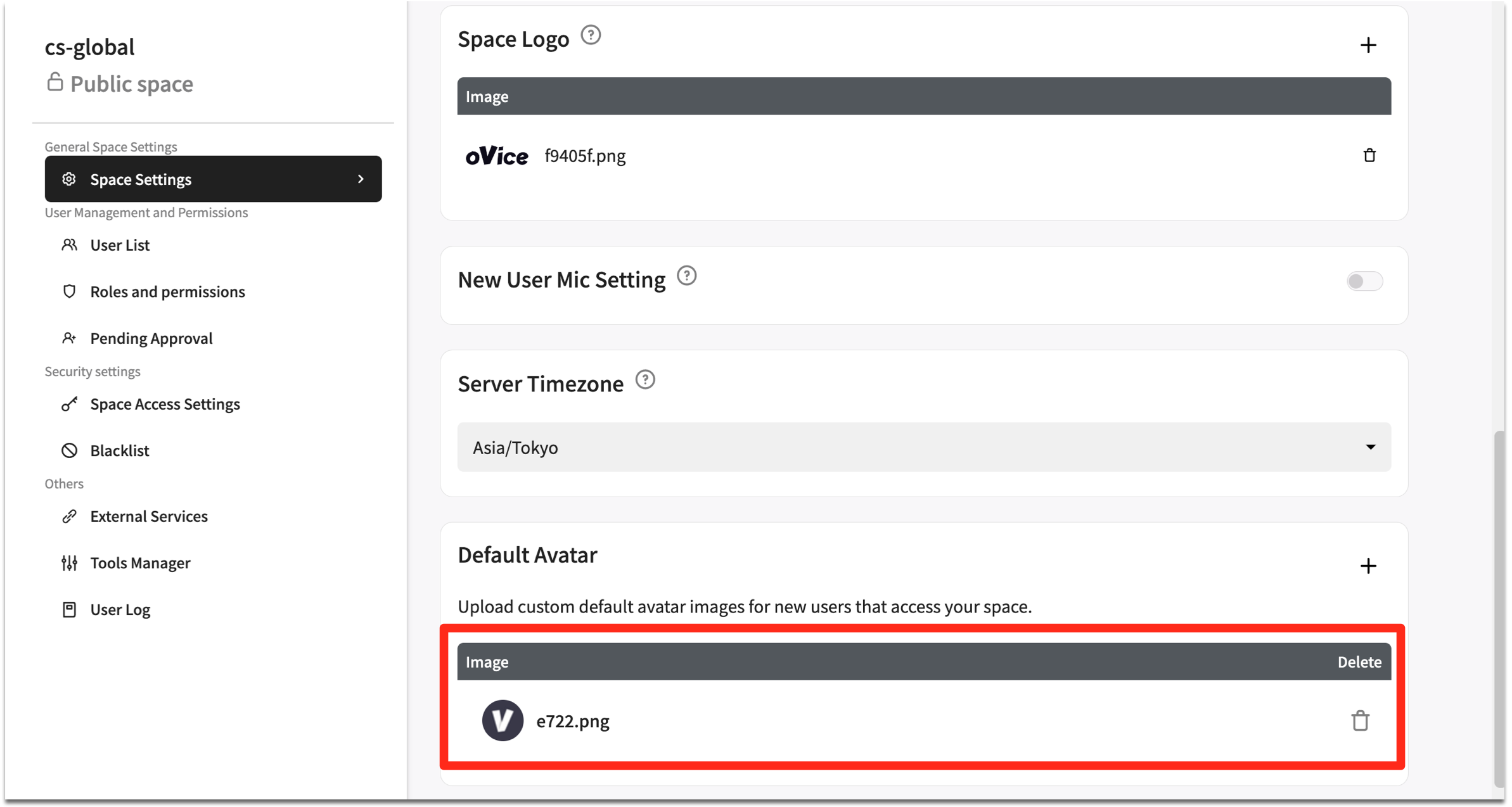 Tips
The image size that can be uploaded is 2000 kilobytes or less.
You can add multiple images. A randomly selected image is applied to first-time users.
If you want to delete the added avatar image, click the trash can button on the setting screen.
If no default avatar is registered, oVice's original animal image will be the default avatar.