The new Customize Space Interface features improved menus and functionality to make it easier than ever to customize your workspace to meet your unique needs.
These setting options are common across all setting screens in Customize Space.
Space Customization Features
When you access the Customize Space menu from the main sidebar menu, you'll see a large preview of the workspace, with menus for Tool and Room Management, as well as Space Size & Layout Management.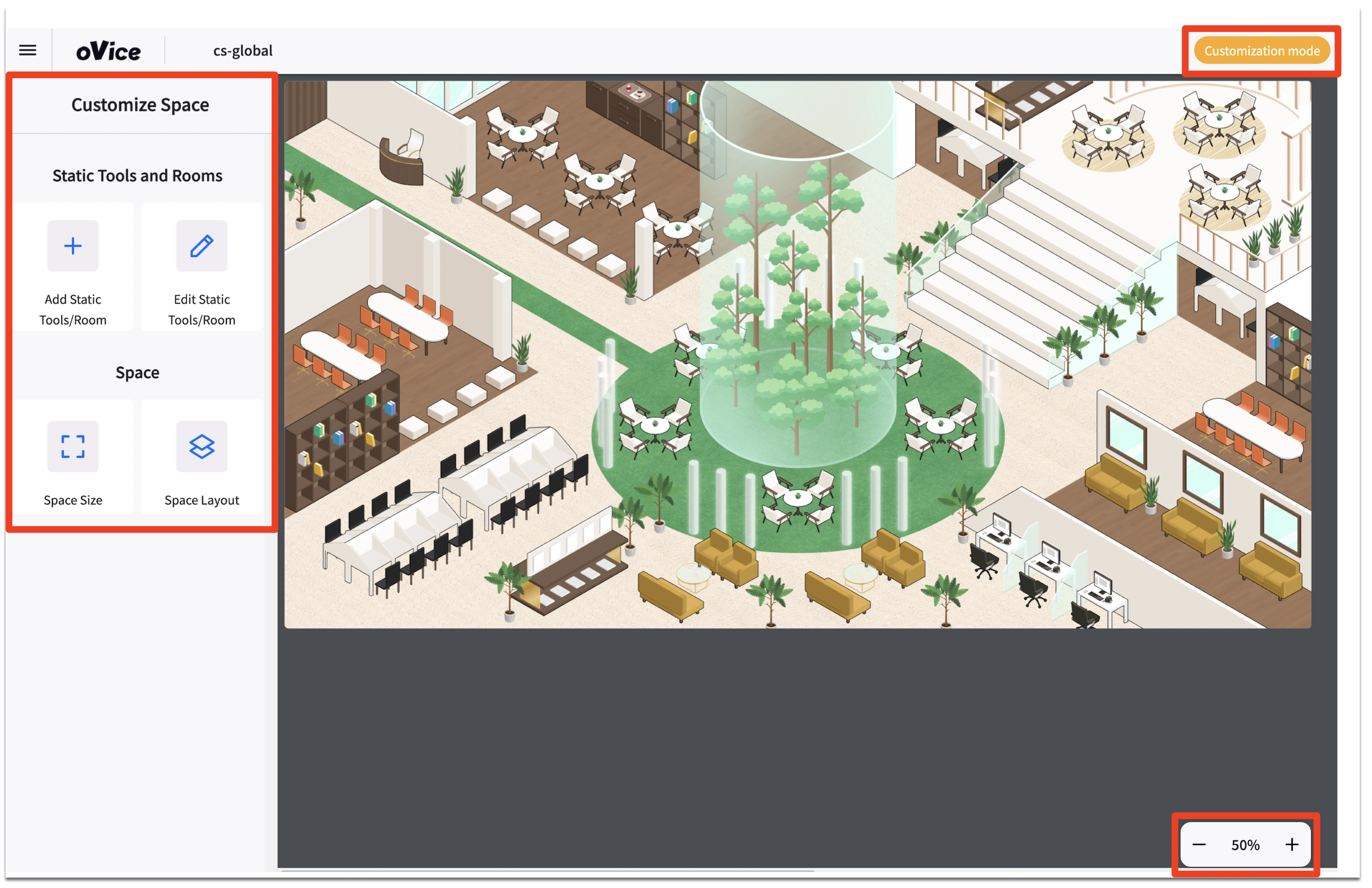 Use the preview image's zoom/magnification tool to adjust your view as needed.
Space Customization Menu Features
Within each add/edit menu, you will have additional display options to assist with room and object sizing and placement.
Grid
Turn on the grid lines by toggling it on and clicking Confirm. Showing the grid lines during customization is helpful for alignment and scale when creating or editing your objects and rooms.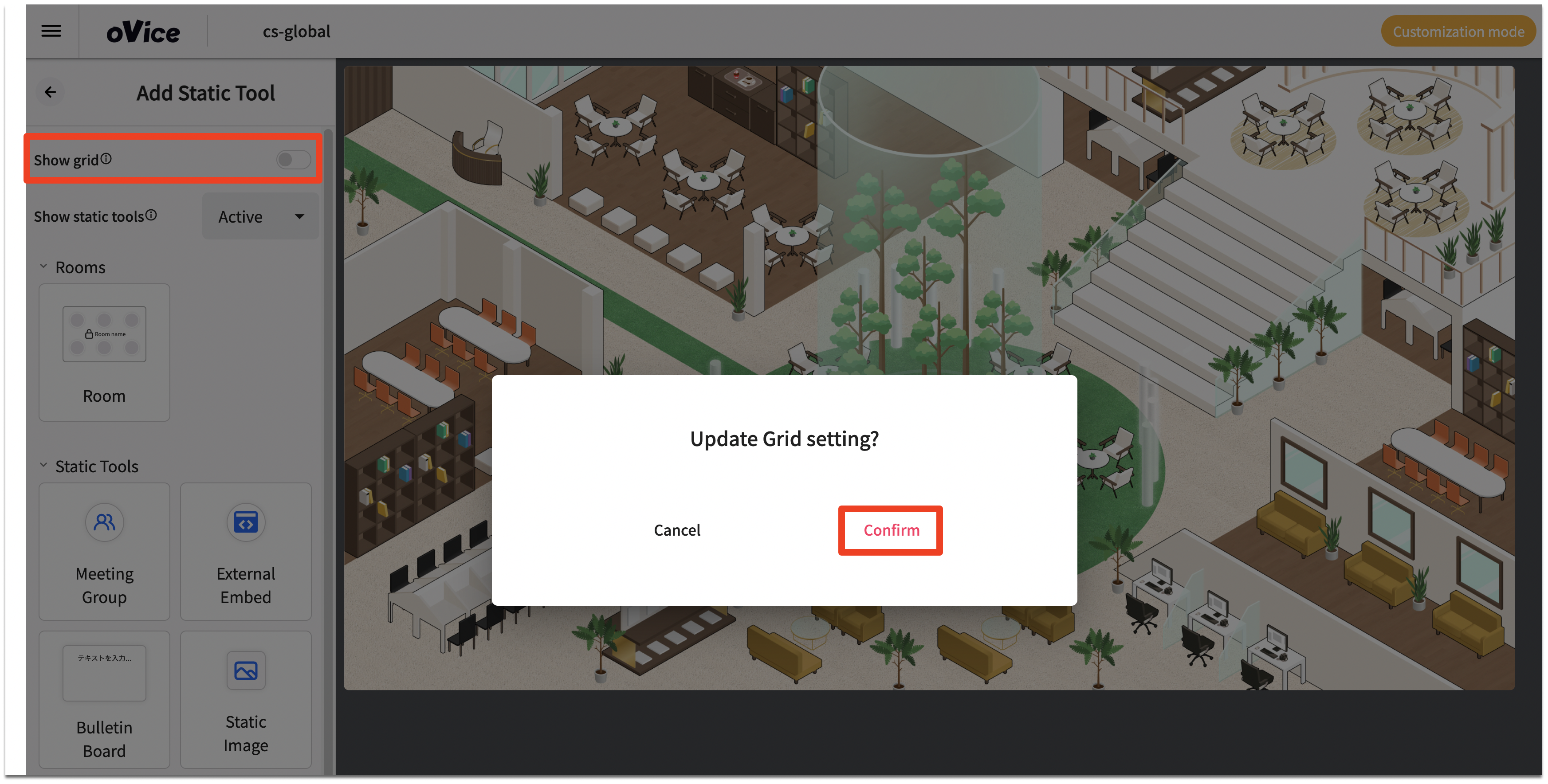 When Show Grid is turned on, 80px square grid lines will be displayed both on the editing screen and on the workspace.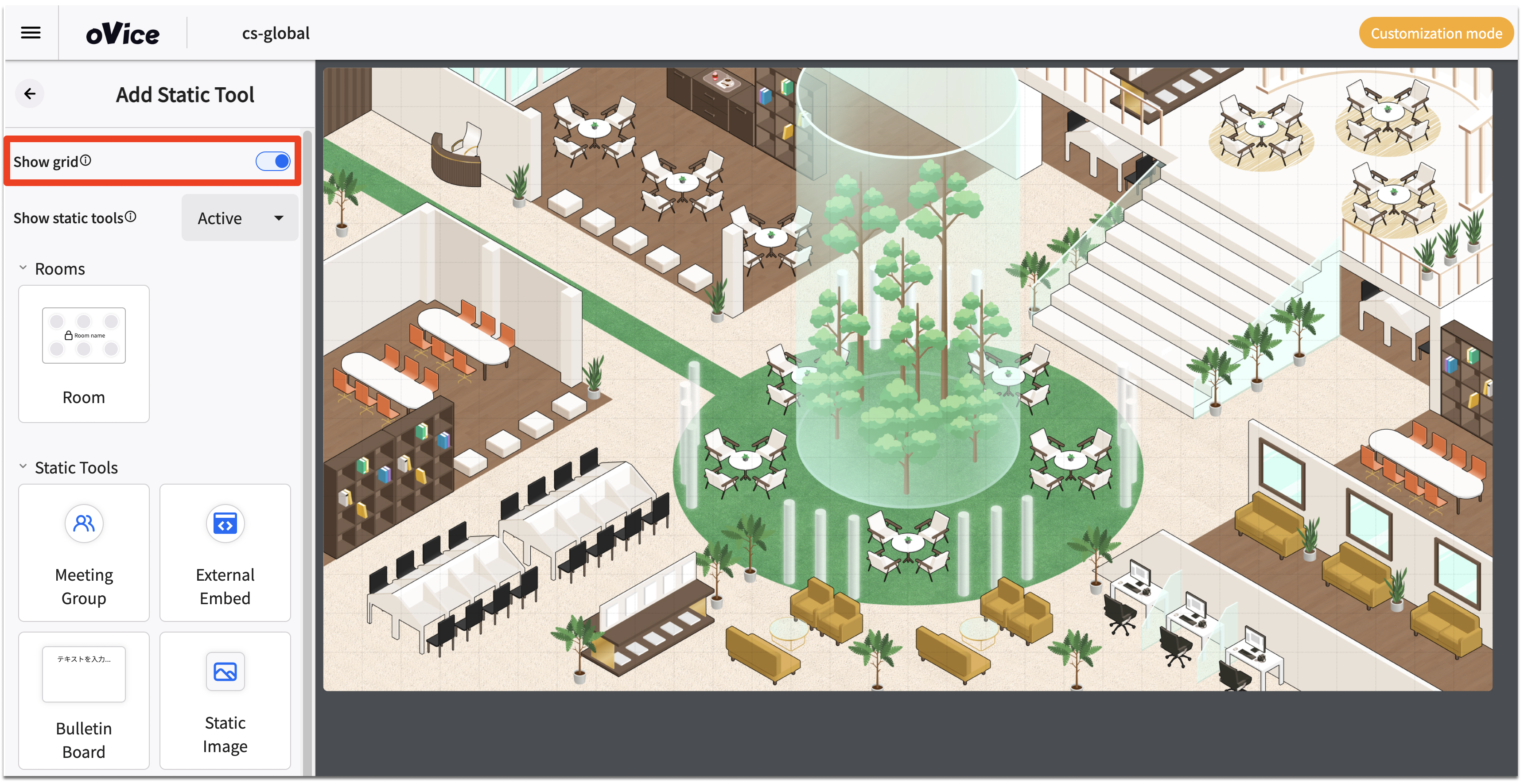 Object Visibility
You can change the type of room/space object to be displayed on the edit screen under Display space object." This is helpful for placement of new objects, so they do not interfere with existing or occasionally-used objects already in the workspace.
| | |
| --- | --- |
| None | No room/space objects are displayed |
| All | All room/space objects are displayed |
| Active | Only room/space objects set to Visible are displayed |
| Inactive | Only room/space objects set to Hidden are displayed |