Set up a meeting room in your space: editing privileges for this feature will vary depending on your administrator permission settings.
Add a New Meeting Room
1. Navigate to Room Settings from the main sidebar menu: Main Menu > Customize Space > Static Tools and Rooms →Add Static Tools/Rooms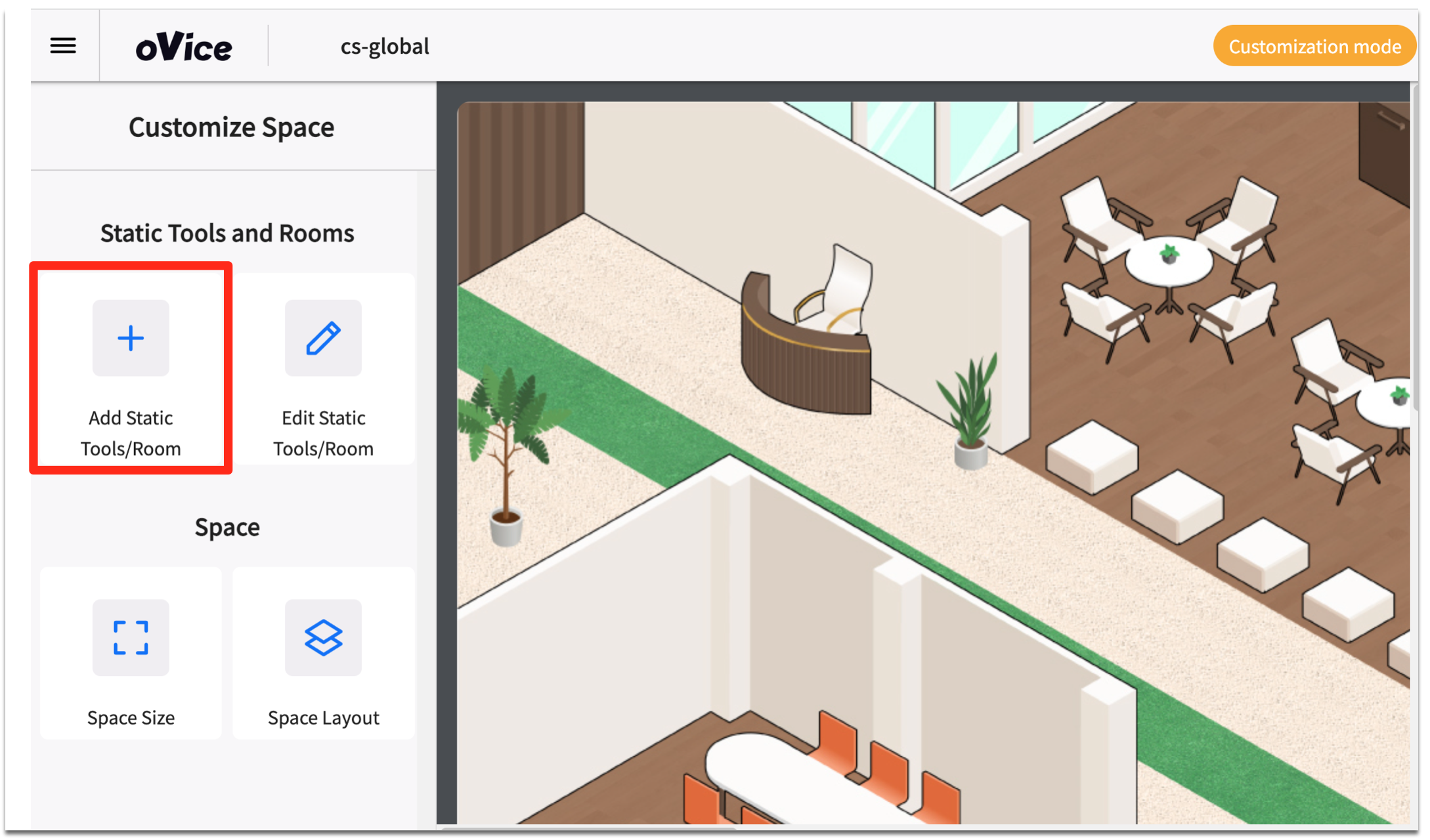 2. Click Room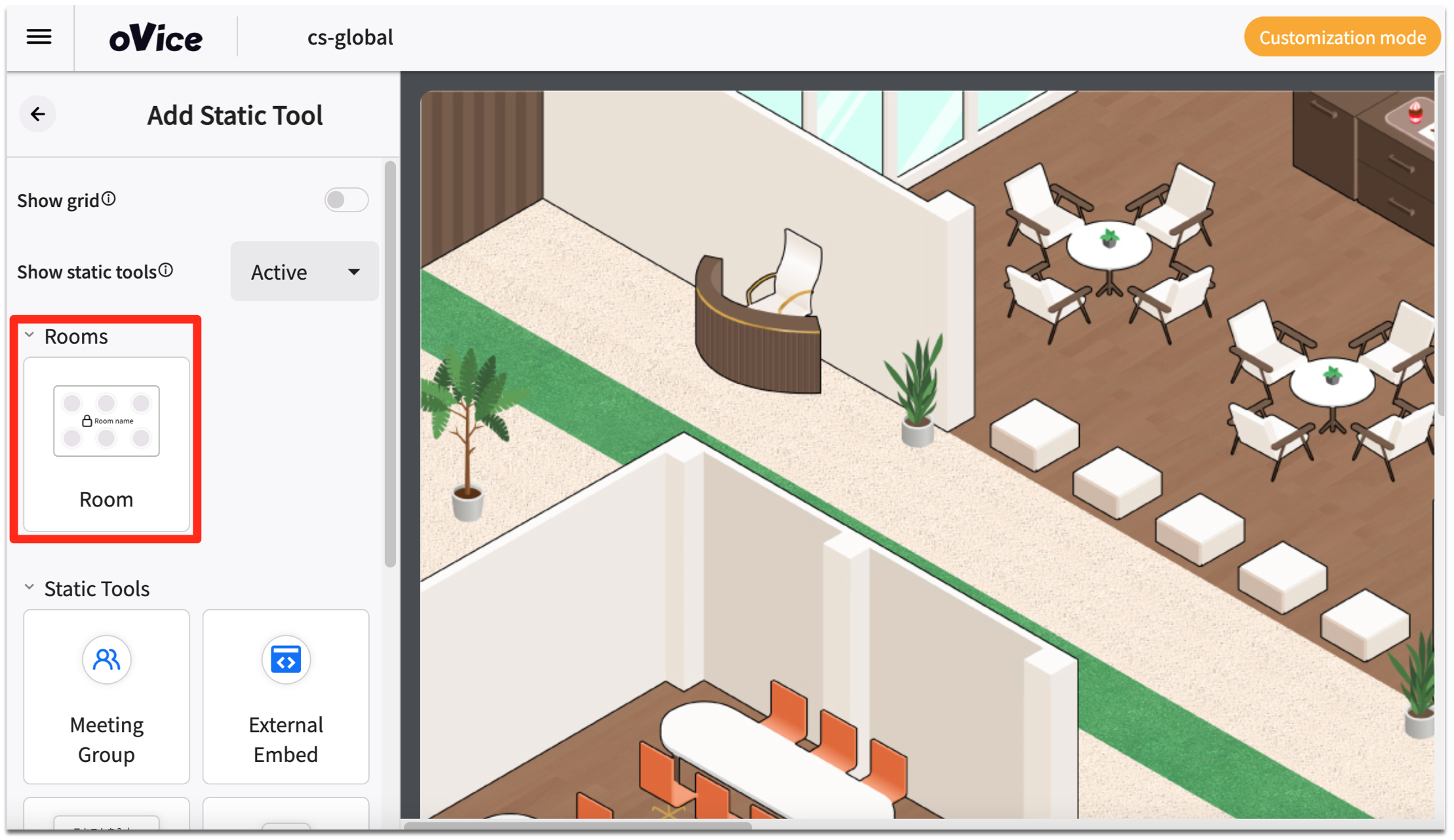 3. Drag the meeting room on the editing screen to determine its position in the space, and resize by clicking and dragging the corner points.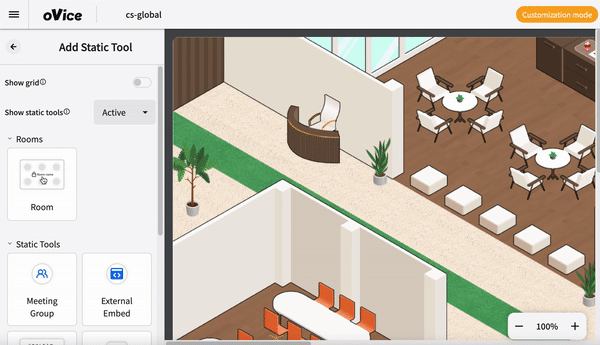 4. Enter a Room Name (this will display on the Room in the space).
5. Select Meeting Room for room type for collaboration rooms. Create a Focus Room if you need a private area (learn more about room types here).
6. Lock Room is a spare key function for pre-created rooms (to gain access if accidentally left locked). No need to turn it on when creating a room.
7. Refine room size if needed by setting column and row values.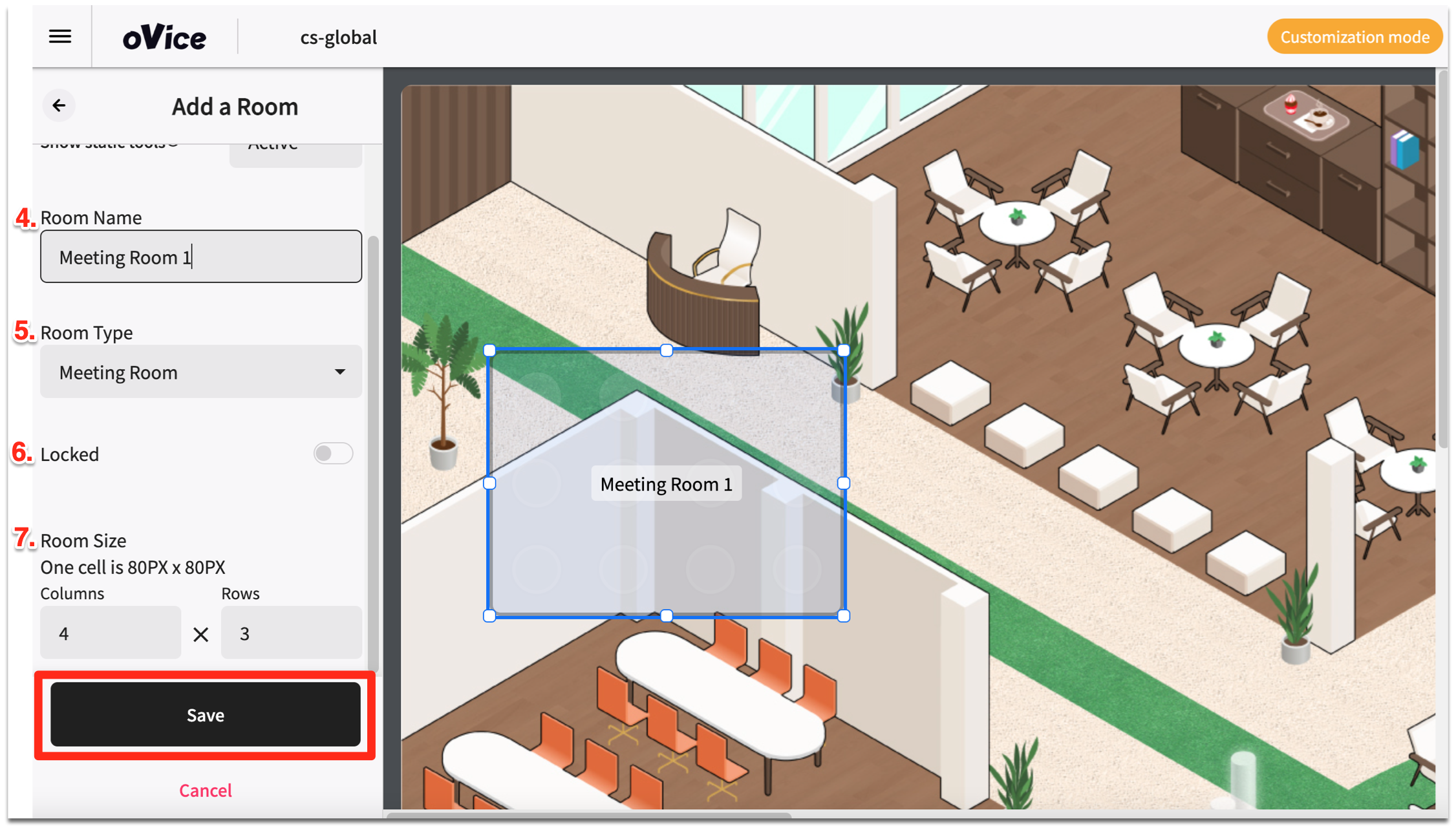 8. Click Save to finish.
Tips
See below for the display of grids and space objects.
The capacity of the conference room is calculated as one person per square. For example, the capacity of a 2x3 size meeting room is 6 people.
You can also change the size on the edit screen.
Meeting rooms cannot overlap other meeting rooms. If they overlap, they will be displayed with a red frame and cannot be placed on the edit screen.