A focus room is a working room where audio/video calls are not possible. Users entering the silent room cannot turn on their cameras or microphones.
Installation & editing privileges for this feature will vary depending on your administrator permission settings.
Installation method
Create a room by referring to the following article. Select Silent Room for the room type: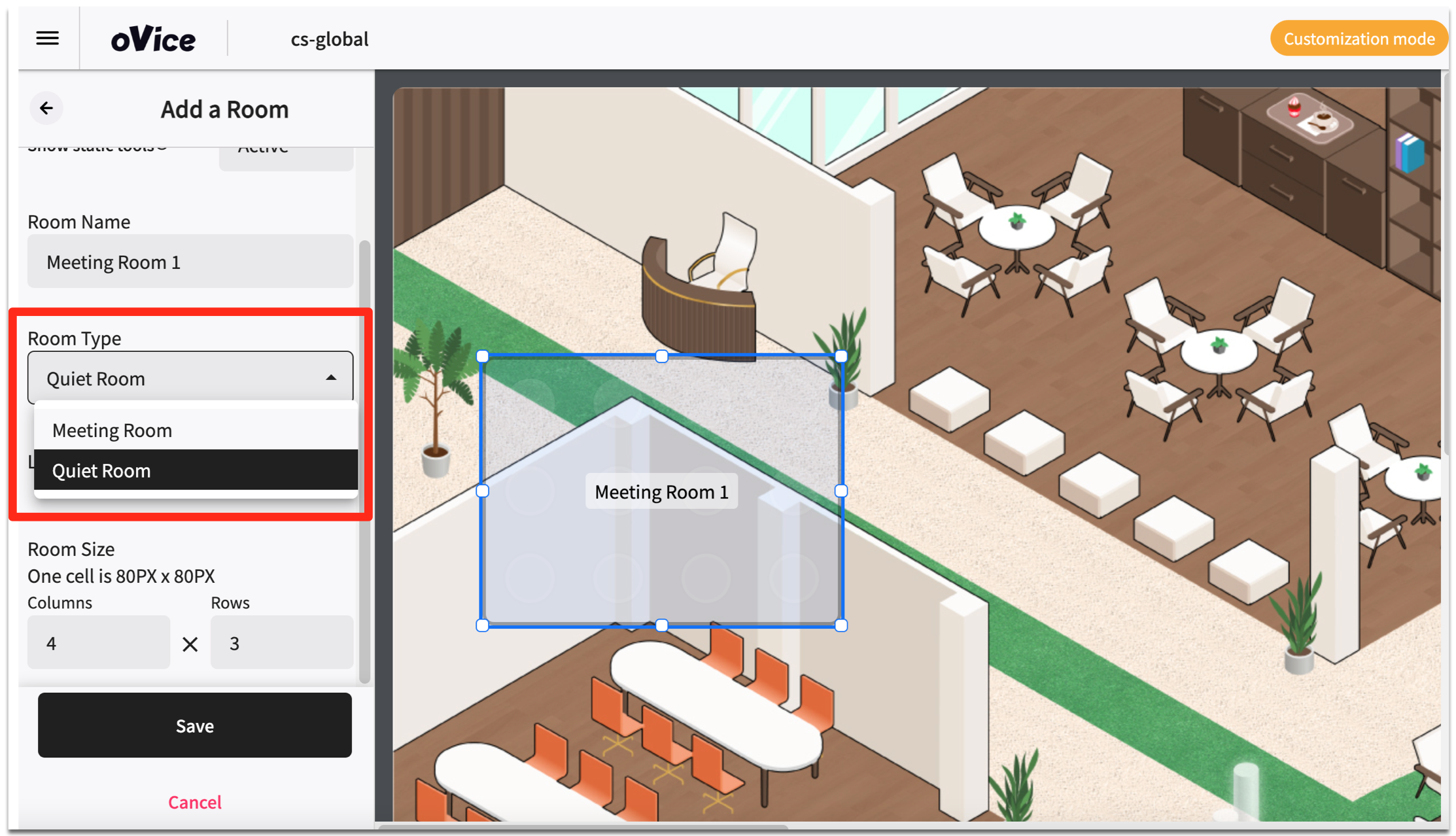 Tips
When a silent room is set up, a disabled microphone icon will appear in the meeting room.