Embed a Youtube video in the space.Moving to this extent allows the user to watch the video or audio.
Method of operation
1.Refer to Space Object Installation and set basic items
*For the space object type, select "Embedded external service".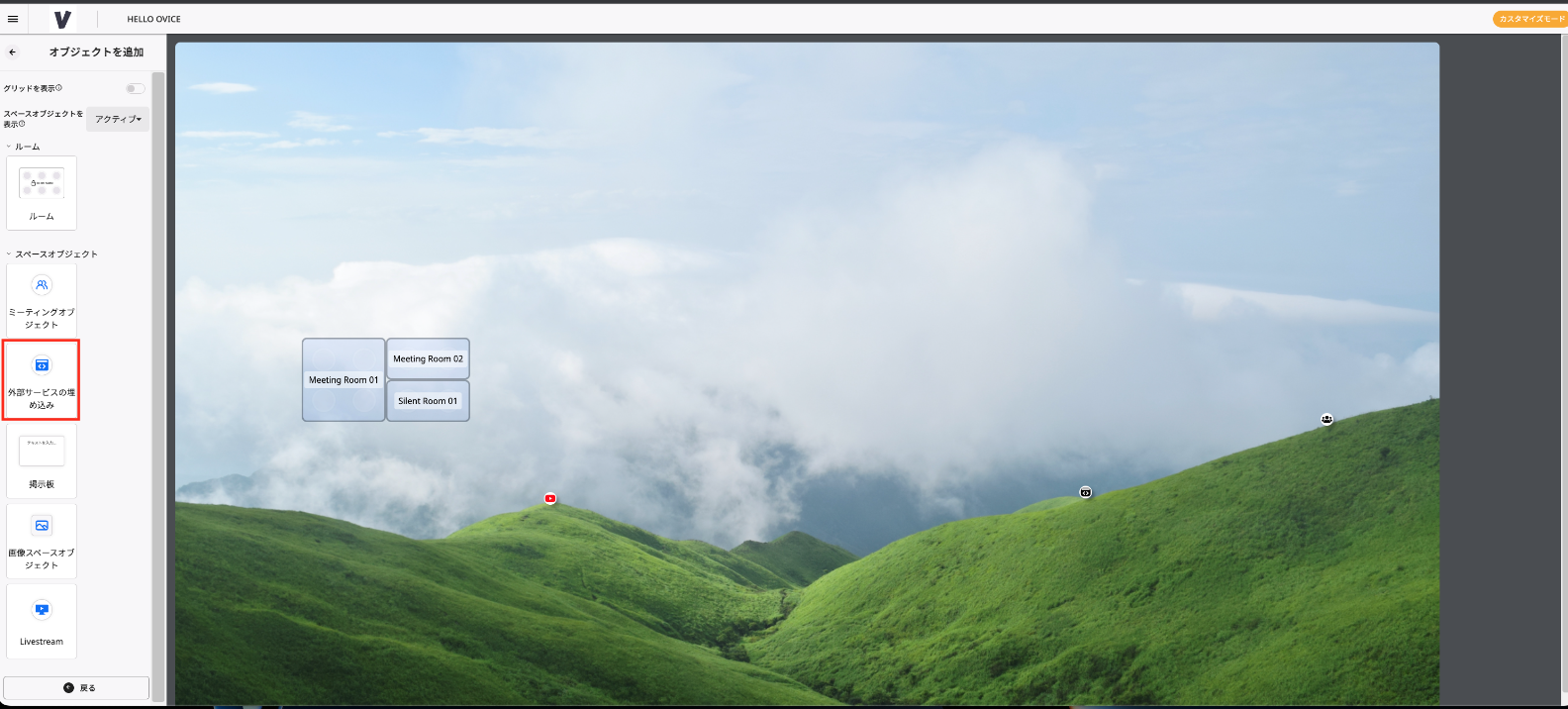 2. Select Youtube in "Embed Service"
3. Enter "URL"
4. Click "Save"
Operations in space
1. A connectable user connects to a space object
2. [Only if you want to change the video] Enter the URL and click "Load"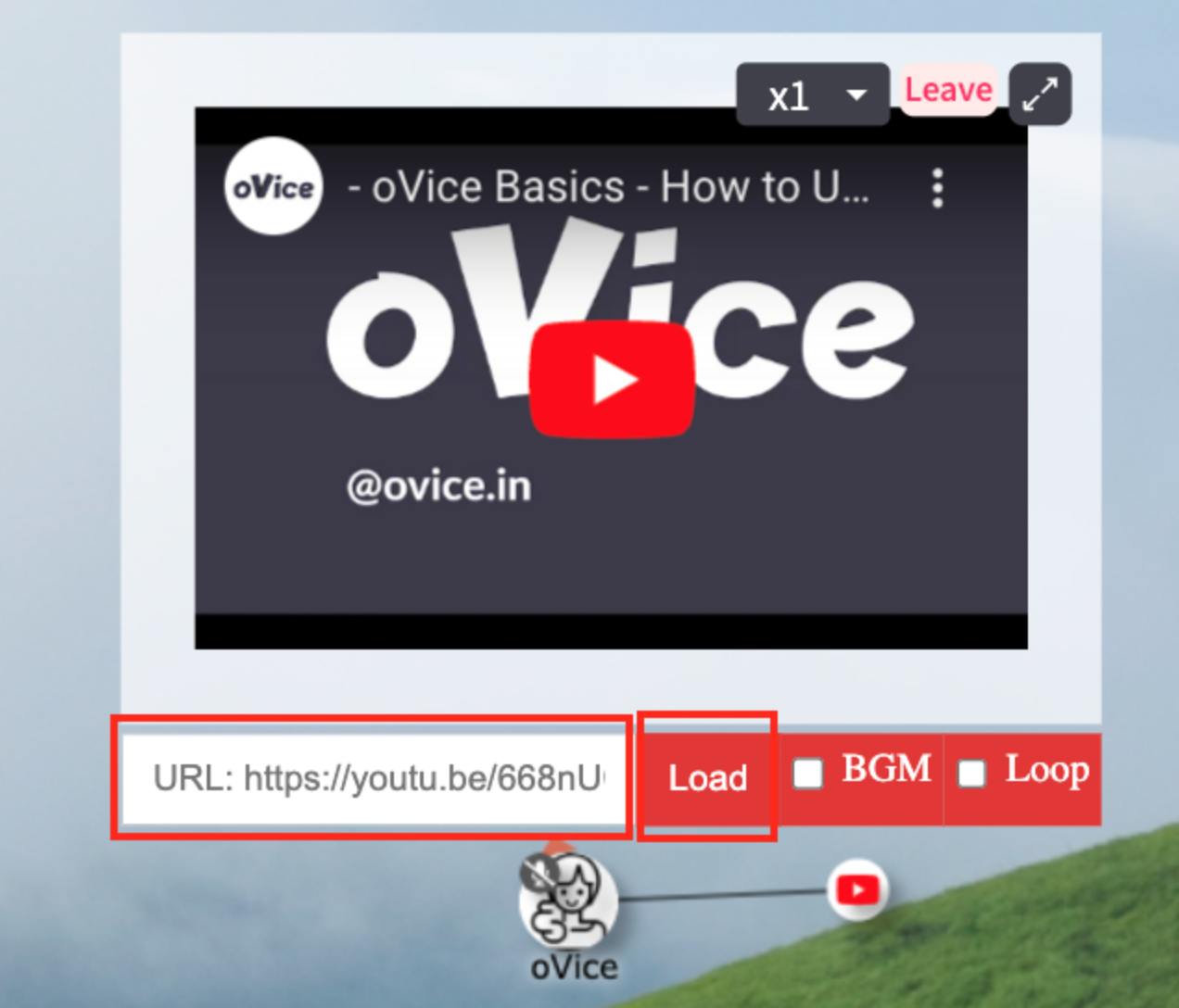 3. Setting options
| | |
| --- | --- |
| BGM | Only audio will play within the object's range, no windows will be launched |
| Loop | When it is played to the end, it will automatically start playing again from the beginning. |
4. Click the play button to start watching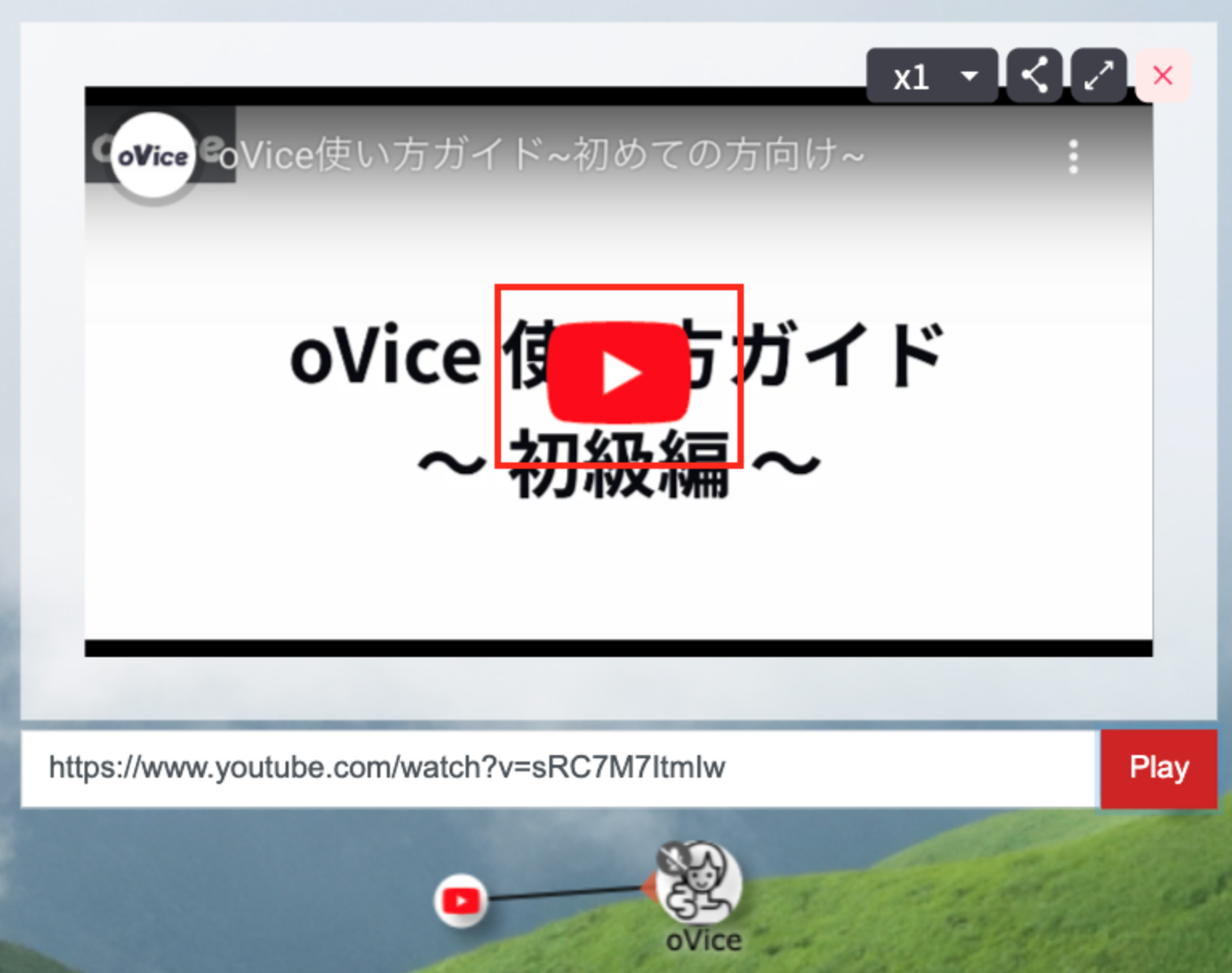 Tips
If the window does not launch when approaching the extents of an object, check the following settings.

Click the play button that appears in the middle or bottom left of the video

Uncheck BGM