This is the old plan that applies when you apply for a paid plan before April 30, 2023. If you have a contract with the old plan, these plans will be applied until the contract renewal after November 1, 2023.
Confirming Your Plan
1. Select the Space tab in the Main Hamburger Menu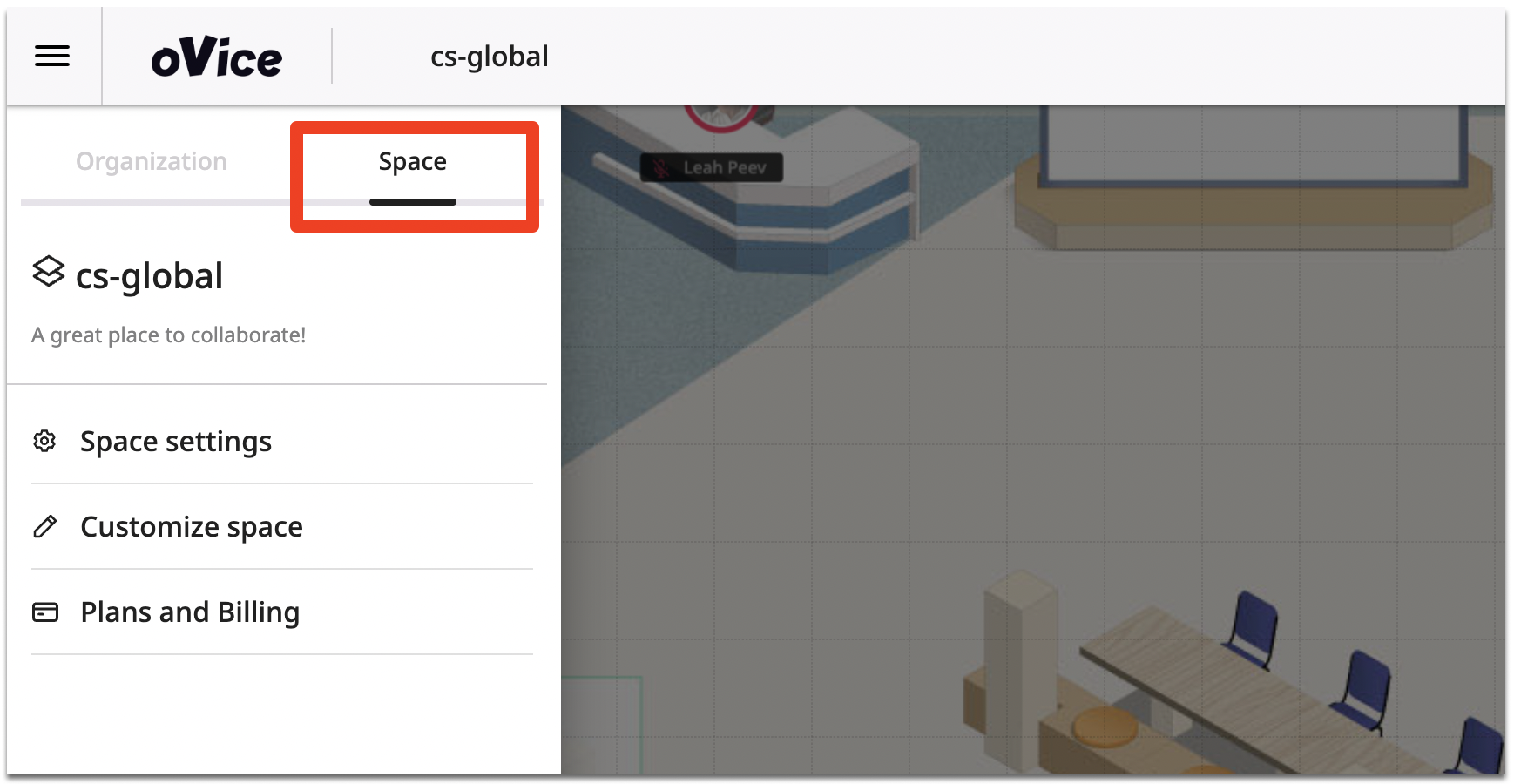 2. Click Plans and Billing
Change Plan and Payment Cycle (Credit Card)
1. Click Change Plan from Plans and Billing
2. Click Change Plan displayed on the desired plan
3. Confirm the contents and click Change Plan to complete
| Current Plan | New Plan |
| --- | --- |
| Basic | Entry-S, Entry-M |
| Standard | Entry-M |
| Organization | - |

※It is not possible to change to the old plan.
※The change procedure to Team, Business will be possible after August 2023.
Change Plan and Payment Cycle (ACH/Bank Transfer)
Please contact your sales representative or support.
Stop/Cancel Credit Card Payments
2. Click Change Plan
3. Click Cancel displayed on the plan you are using
4. Click Cancel after confirming the contents

※The plan will be canceled, but you can use it in full function until the end date of the billing period (expiration date).
※We do not accept refunds.
※It will be transferred to the free plan after the expiration date.