The Window Object creates a portal view into an actual office or event venue to the virtual workspace which facilitates two-way communication. This function is scheduled to be available as a paid option from June 2023 , but you can try the beta version for free now.
Setting Up a WIndow
1. Refer to Space Object Installation and set basic items
* Select "Window Socket" as the type of space object.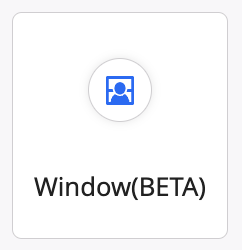 2. Select "Broadcast Mode" ON/OFF
| | |
| --- | --- |
| On | Video is delivered outside the range of the window |
| Off | Video is delivered only within the range of the window |
* The sound of the window will only reach within the range of the window regardless of whether the setting is on or off.
3. Add a Device Name from the + button next to "Device"
Give it any relevant name, such as the name of the device on the delivery side or the delivery location.
* It is possible to register one or two devices in one window.
4. Adjust "Shear" in XY direction
It can be set in the range of -60° to 60°.
X shear angle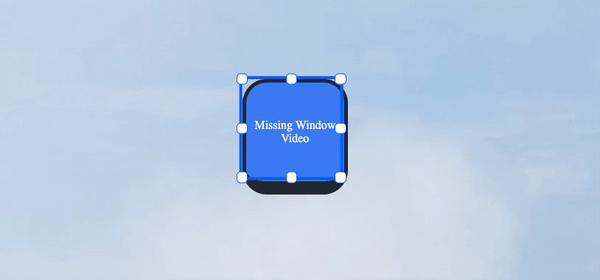 Y shear angle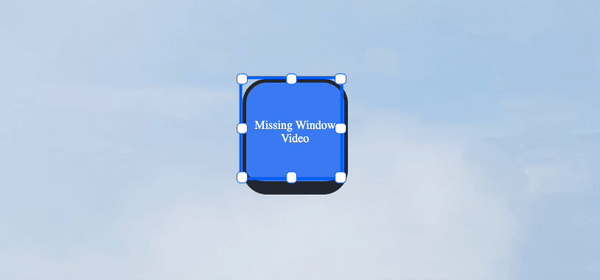 5. Select "Range"
Select a range of objects. This setting can also be changed from the space .
6. Click "Save"
Broadcasting
1. Customize Space -> Space Objects and Rooms -> Click "Edit Space Objects/Rooms"
2. Select the created window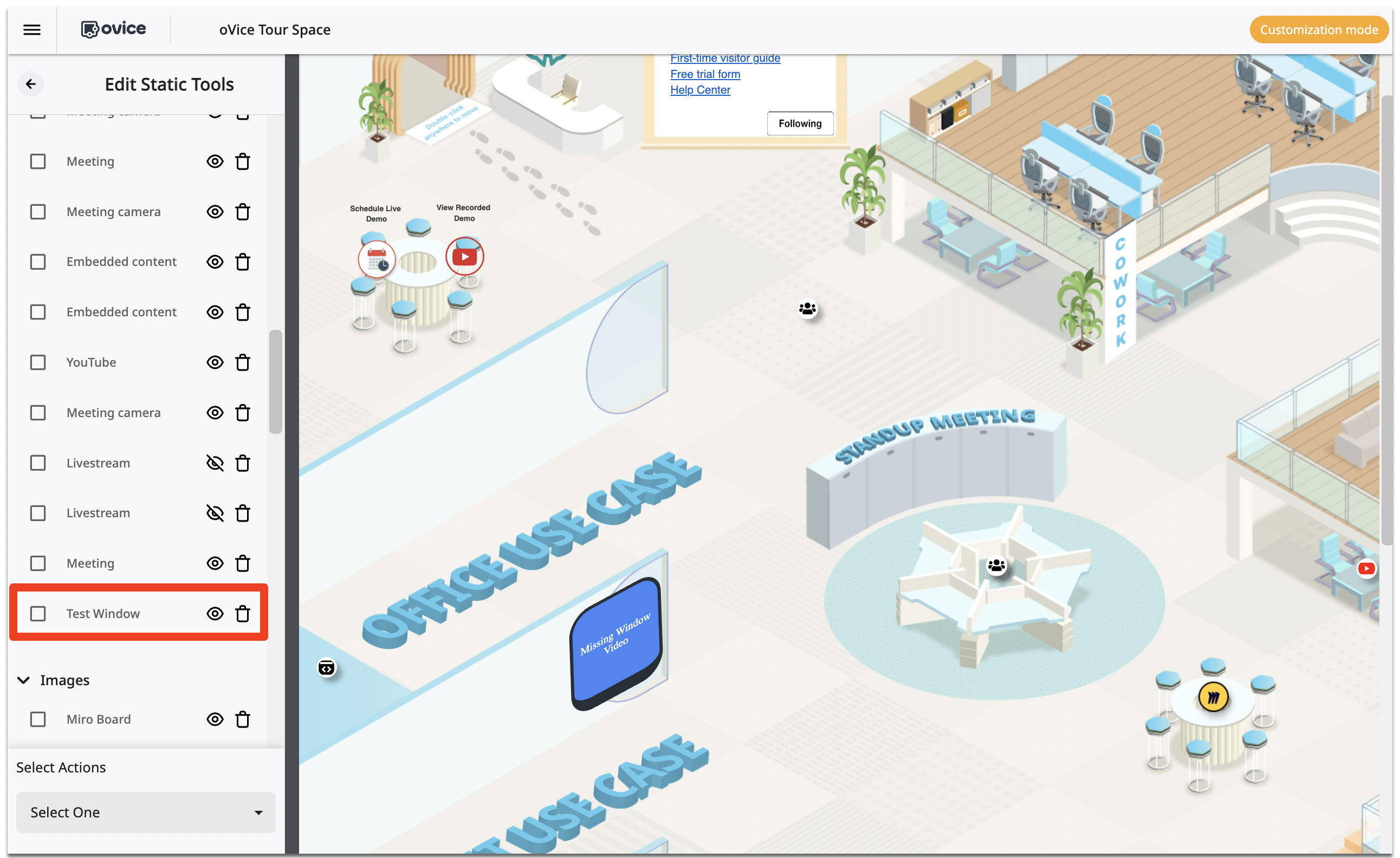 3. Copy the Broadcast URL with the copy button displayed next to the device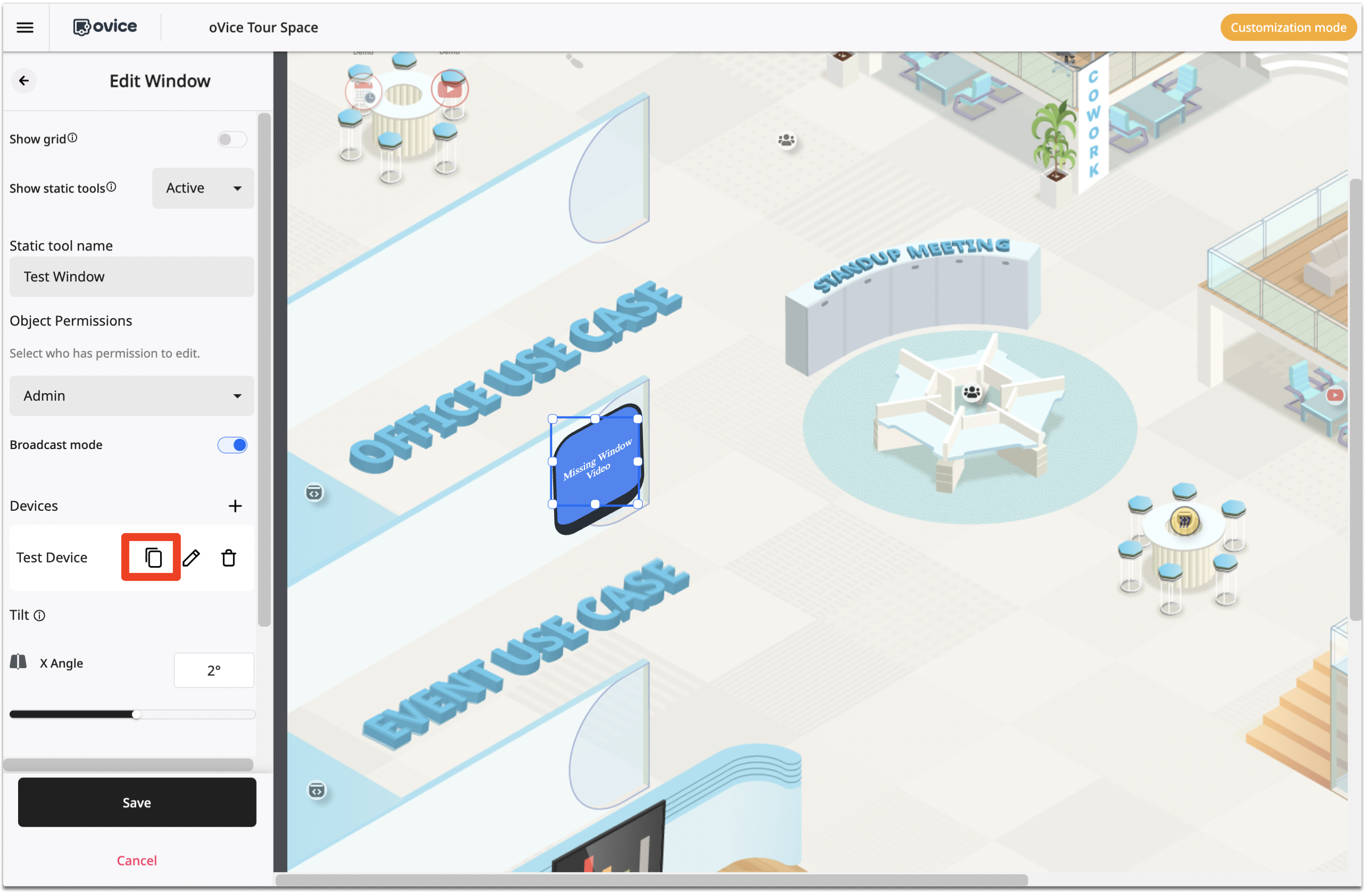 4. Share the link to the sending device
5. Access the link from the broadcasting device
6. Allow the use of the browser's camera and microphone on the broadcasting device
Check the site permissions of the web browser
7. Set the camera and microphone and click "Enter"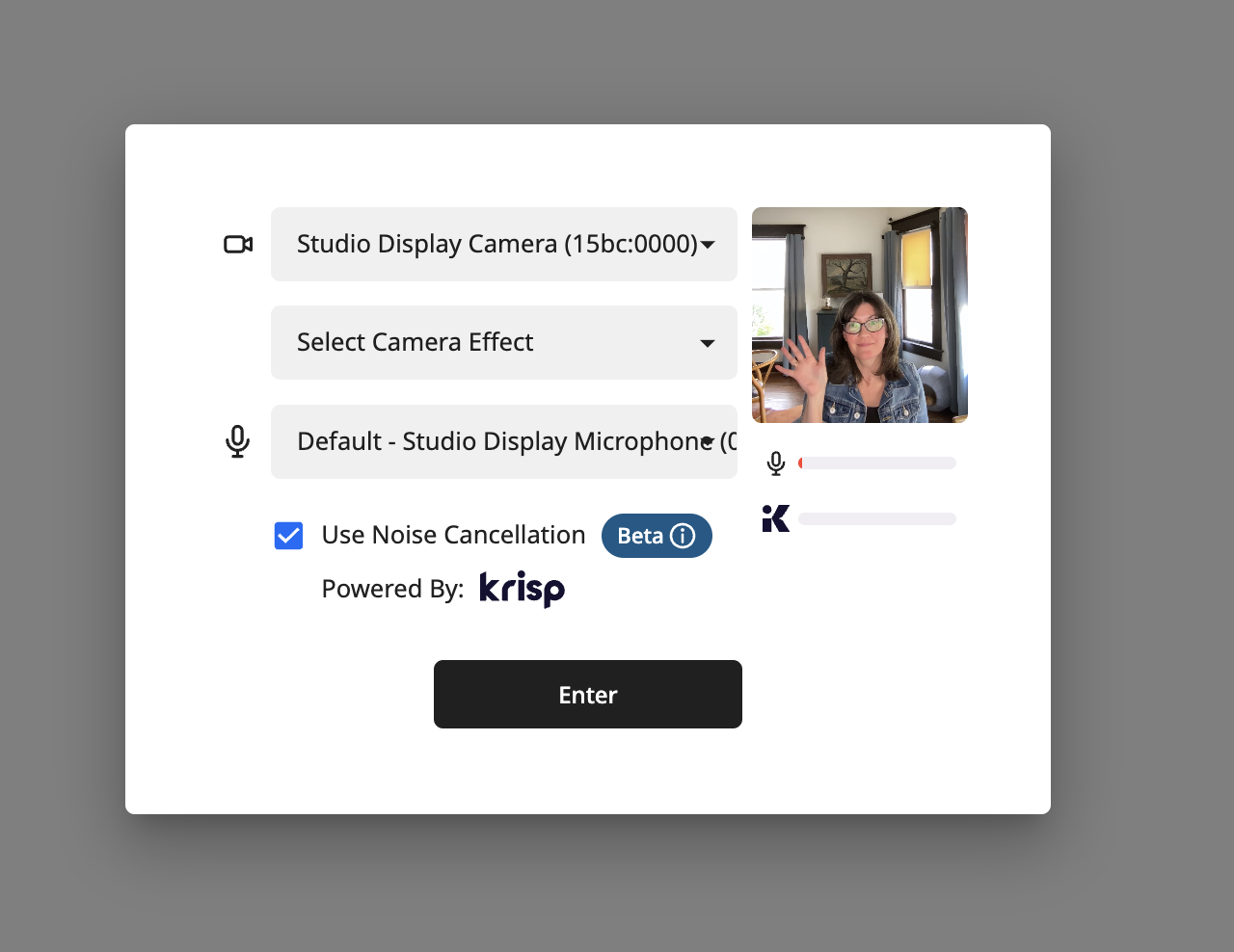 Your microphone and camera will start streaming with them turned on, so switch them on and off as needed.
You can also change camera/audio settings by clicking the gear button.

Communicating with Users
| | |
| --- | --- |
| If the user connects to windows | The connected avatar will be displayed. |
| If the user connects to windows and turns on the camera | Camera image is displayed. |
| If the user connects to windows and turns on the microphone | The user's voice is delivered to the device on the distribution side. |
Editing/Deleting Registered Devices
Click the pencil or trash can icons that appear next to the device to Edit or Delete.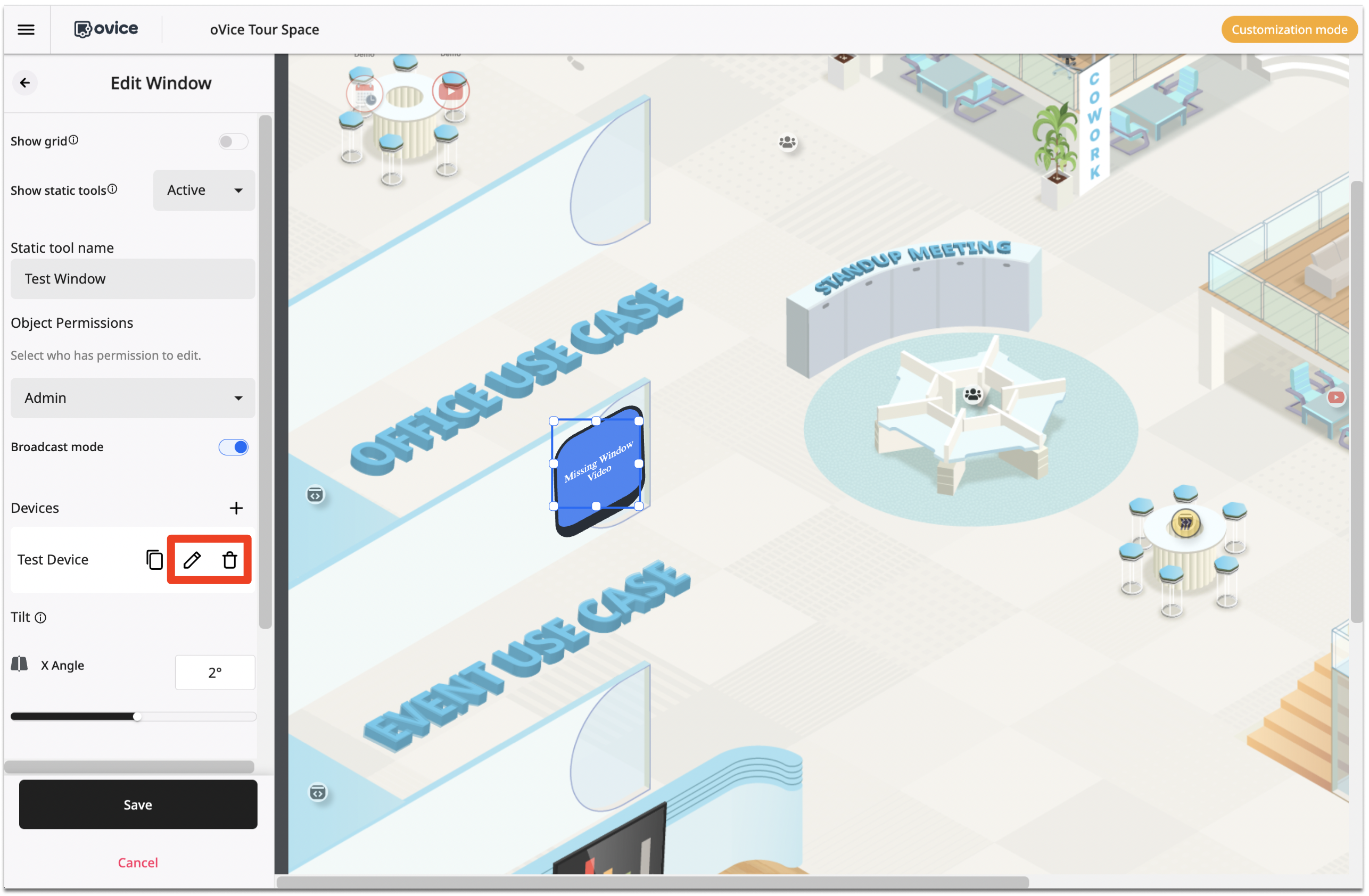 | | |
| --- | --- |
| Edit | Change the device name. The delivery URL will not change. |
| Delete | Once deleted, the existing distribution URL cannot be used. |
Tips
Please refer to the following for how to operate users on the space side.
window object