You'll find everything you need in oVice on a menu. There are 3 main menus:
Main Hamburger Menu
Top Horizontal Menu
Bottom Horizontal Menu
Main Hamburger Menu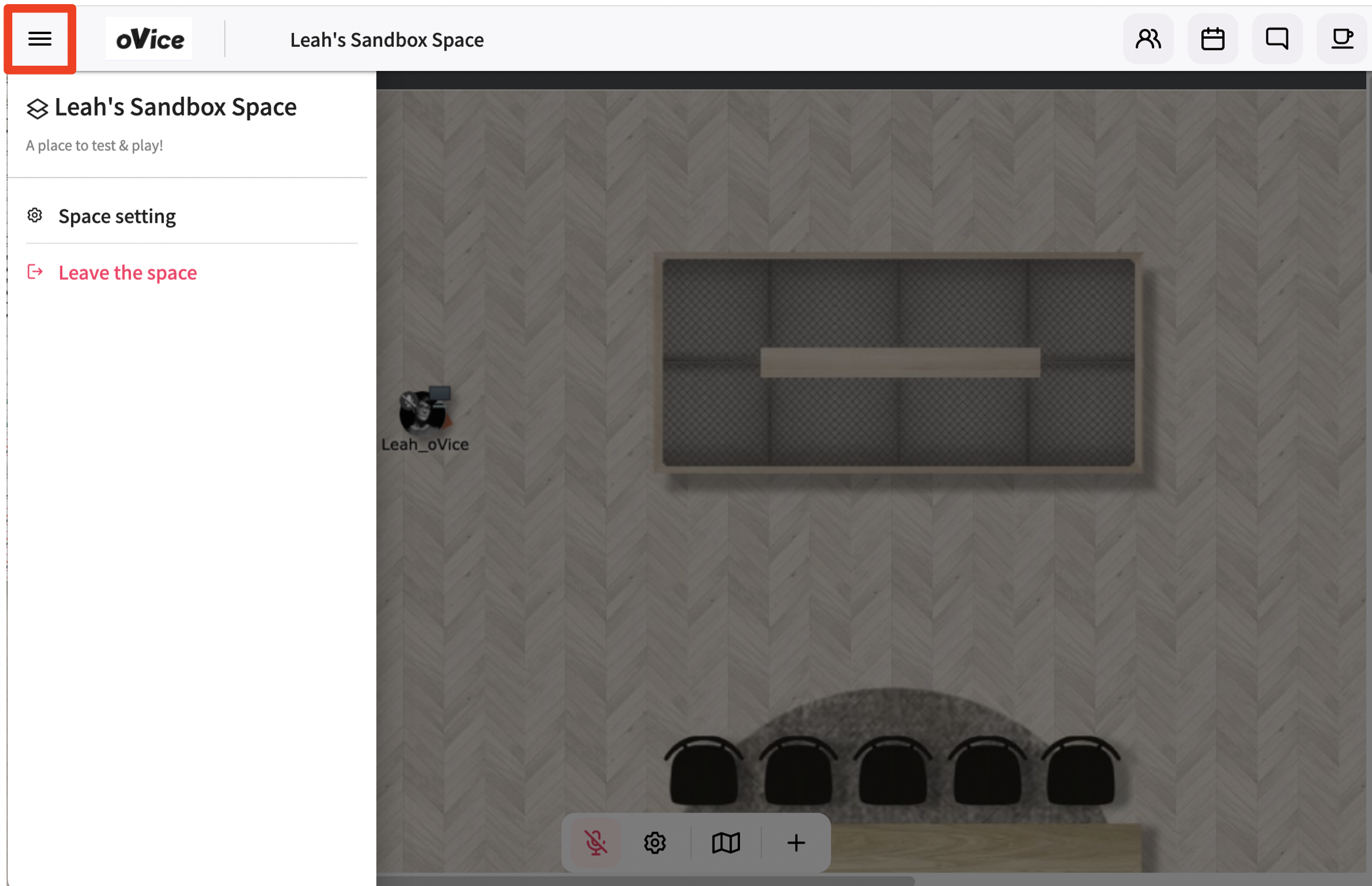 Sometimes referred to as the Admin Menu, this menu is accessed by clicking on the 3-line (hamburger) icon at the top left of the space.
This is where Admins will find their Space Settings, and all users will find the option to Leave the Space (log out).
Learn more about Admin Space Settings HERE.
Top Horizontal Menu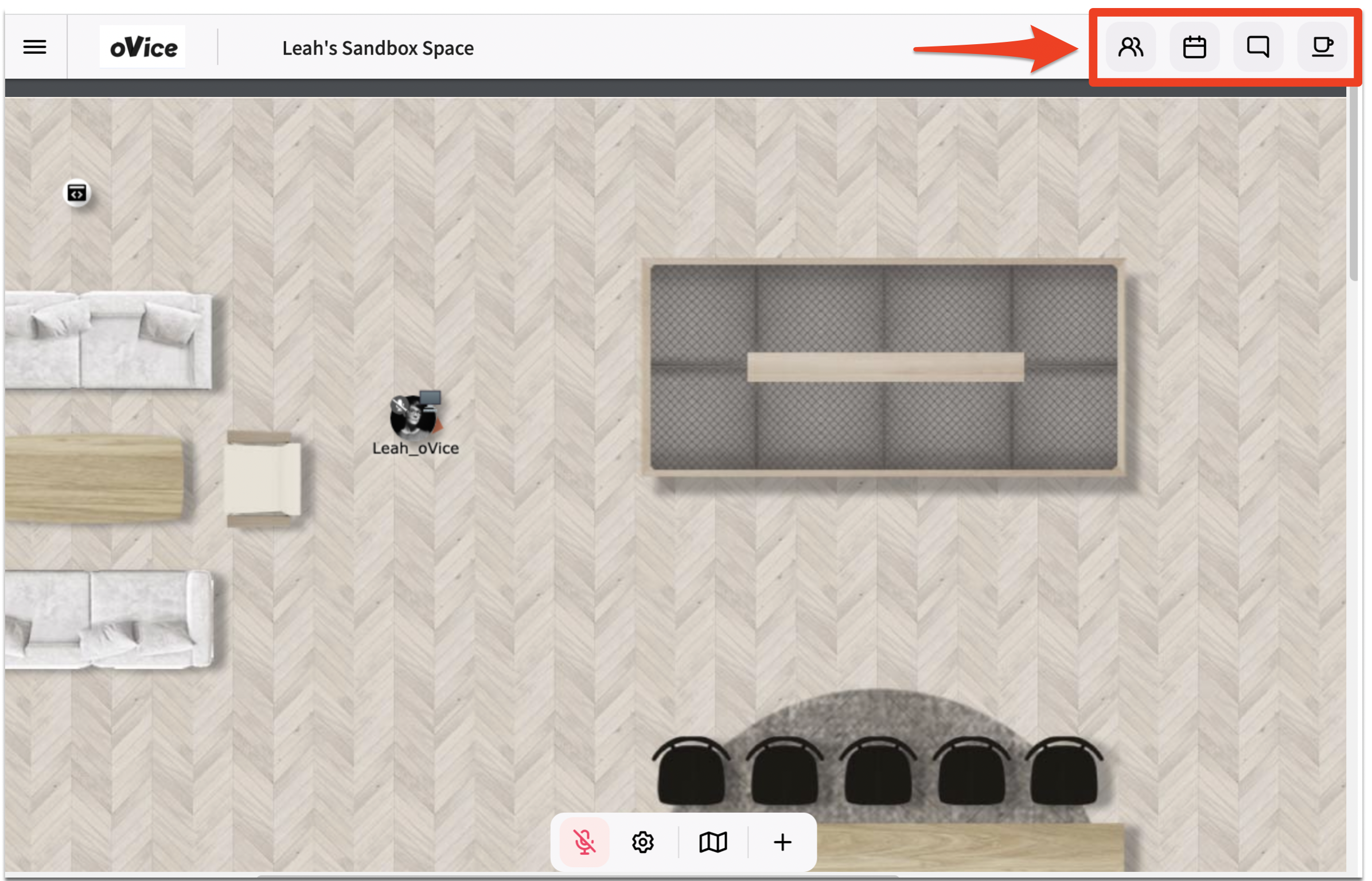 This menu includes several quick-reference tools:
User List
Room Schedule
Chat
Take a Break
User List Pane
Looking for someone? The User List displays all registered users in your space and their current status (online, away, or offline), as well as any unregistered guests or visitors that are currently online. Learn more about the User List HERE.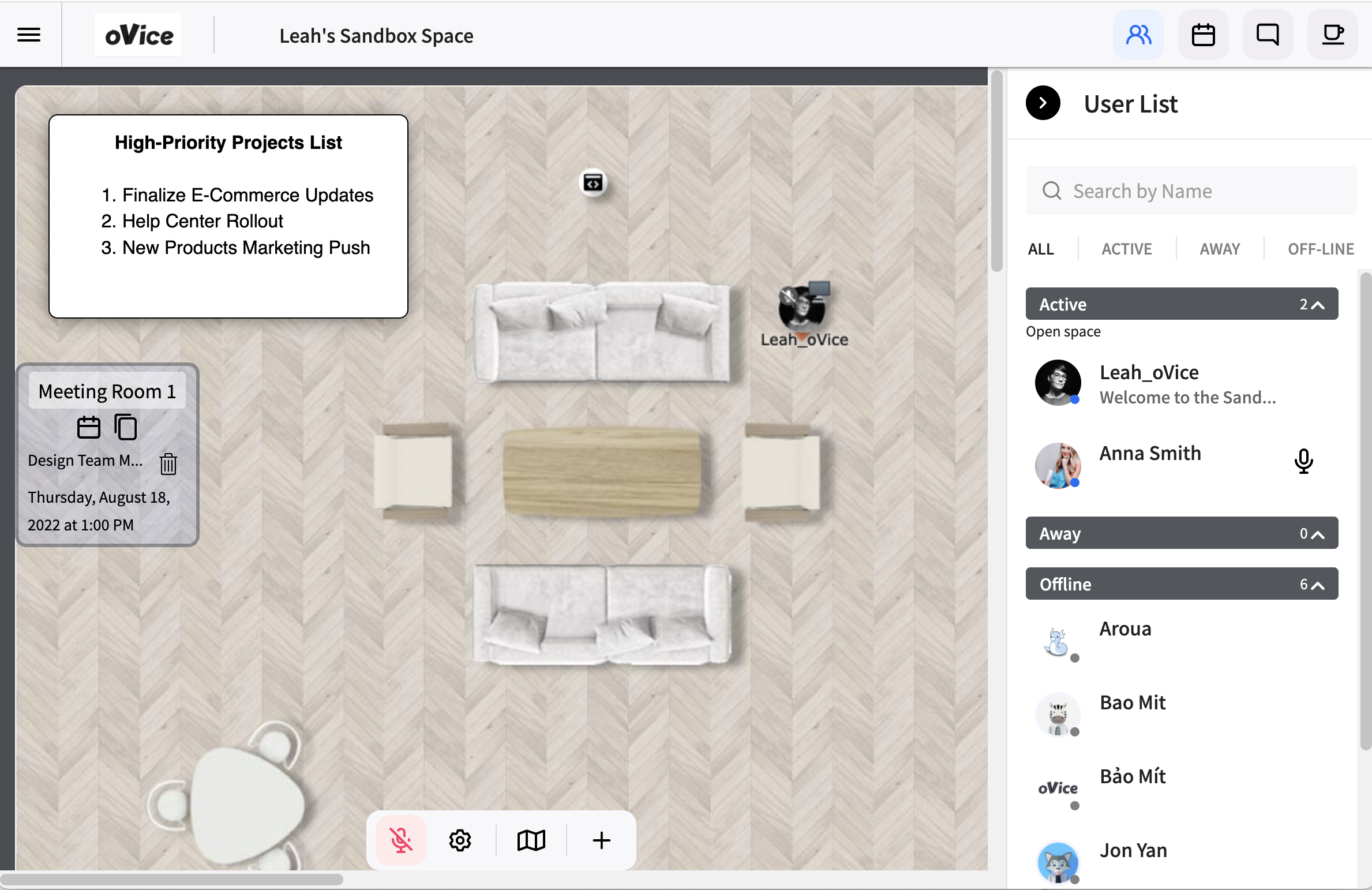 Room Schedule Pane
Get a room! The Room Scheduler will display any room reservations, and allow you to create a new room reservation. Learn more about reserving rooms HERE.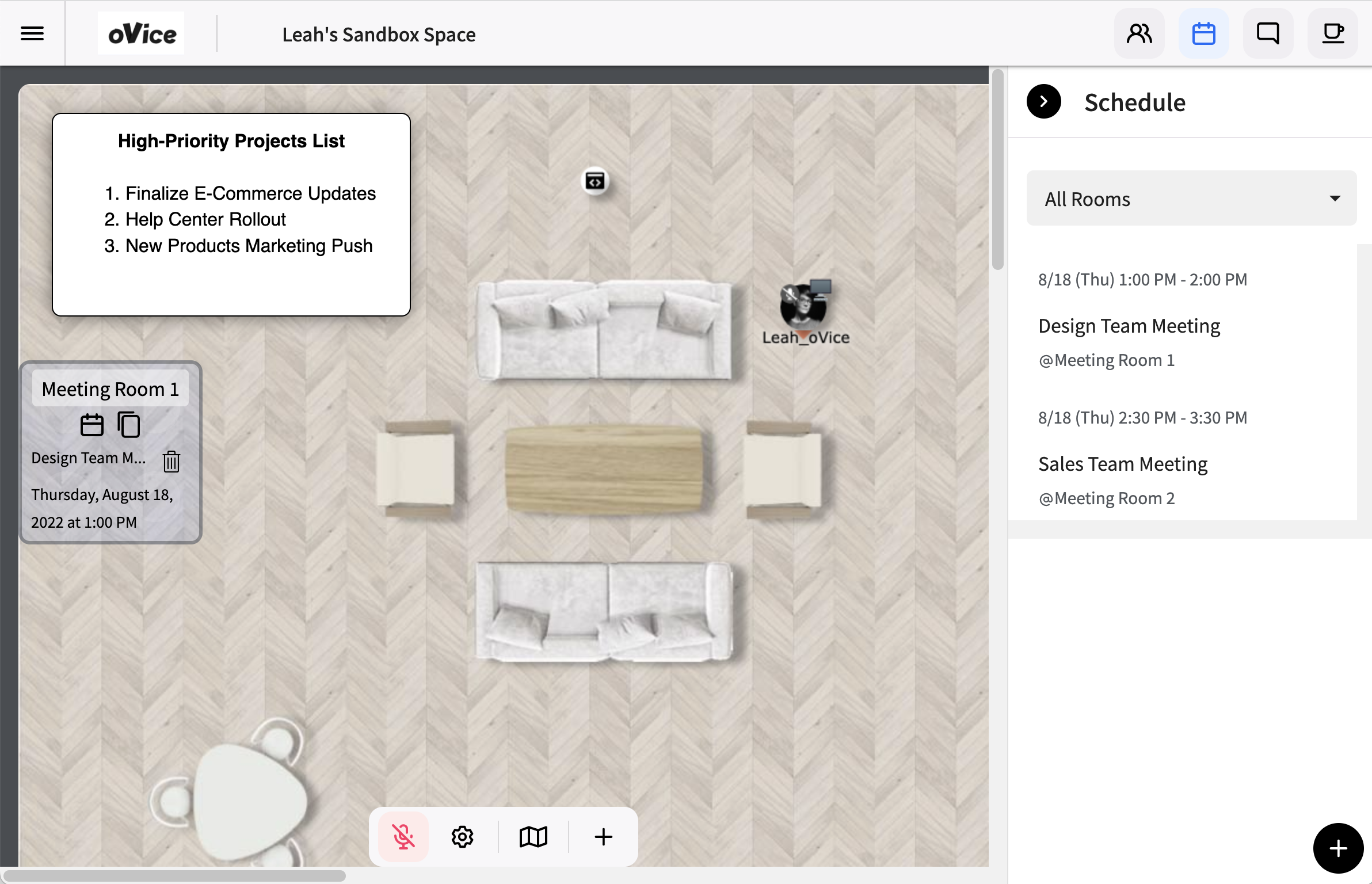 Chat Pane
Have something to share? Post a message for the entire space, or DM another user (or users) with @ mentions in the Chat pane. Learn more about the Chat feature HERE.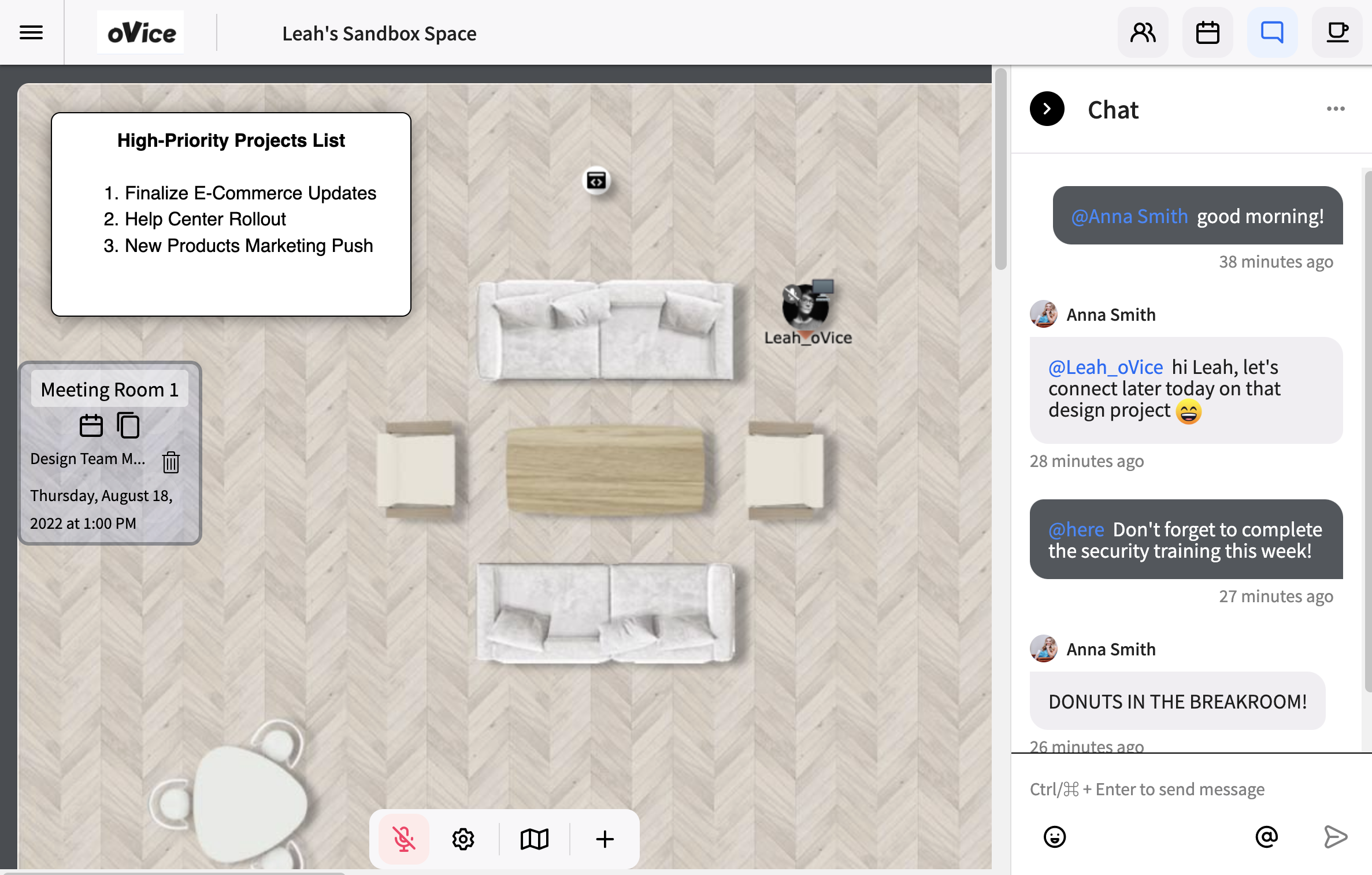 Take a Break feature
Need to step away? Use the Take a Break feature to let others know you'll BRB. Learn more about Take a Break HERE.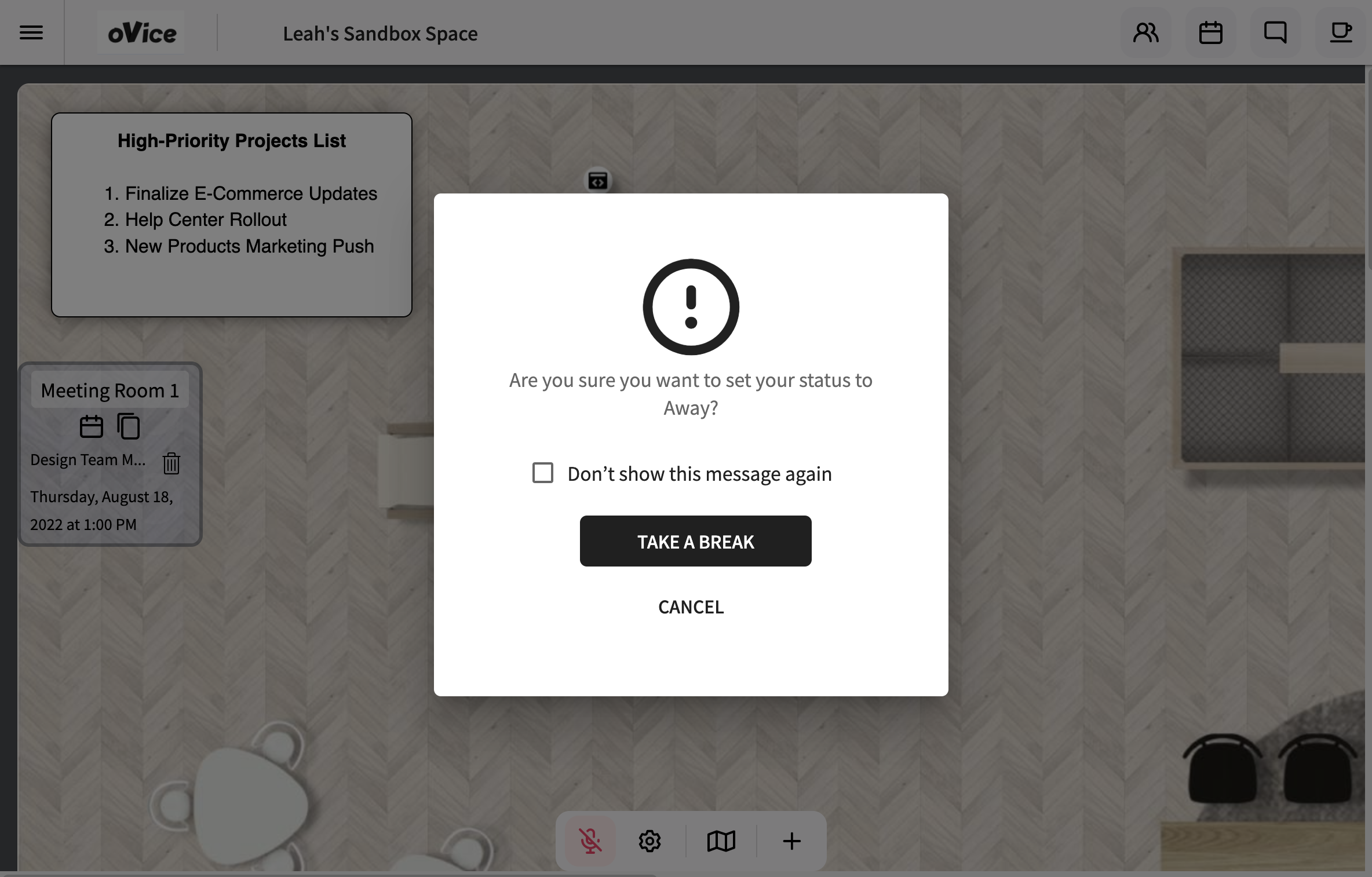 Bottom Horizontal Menu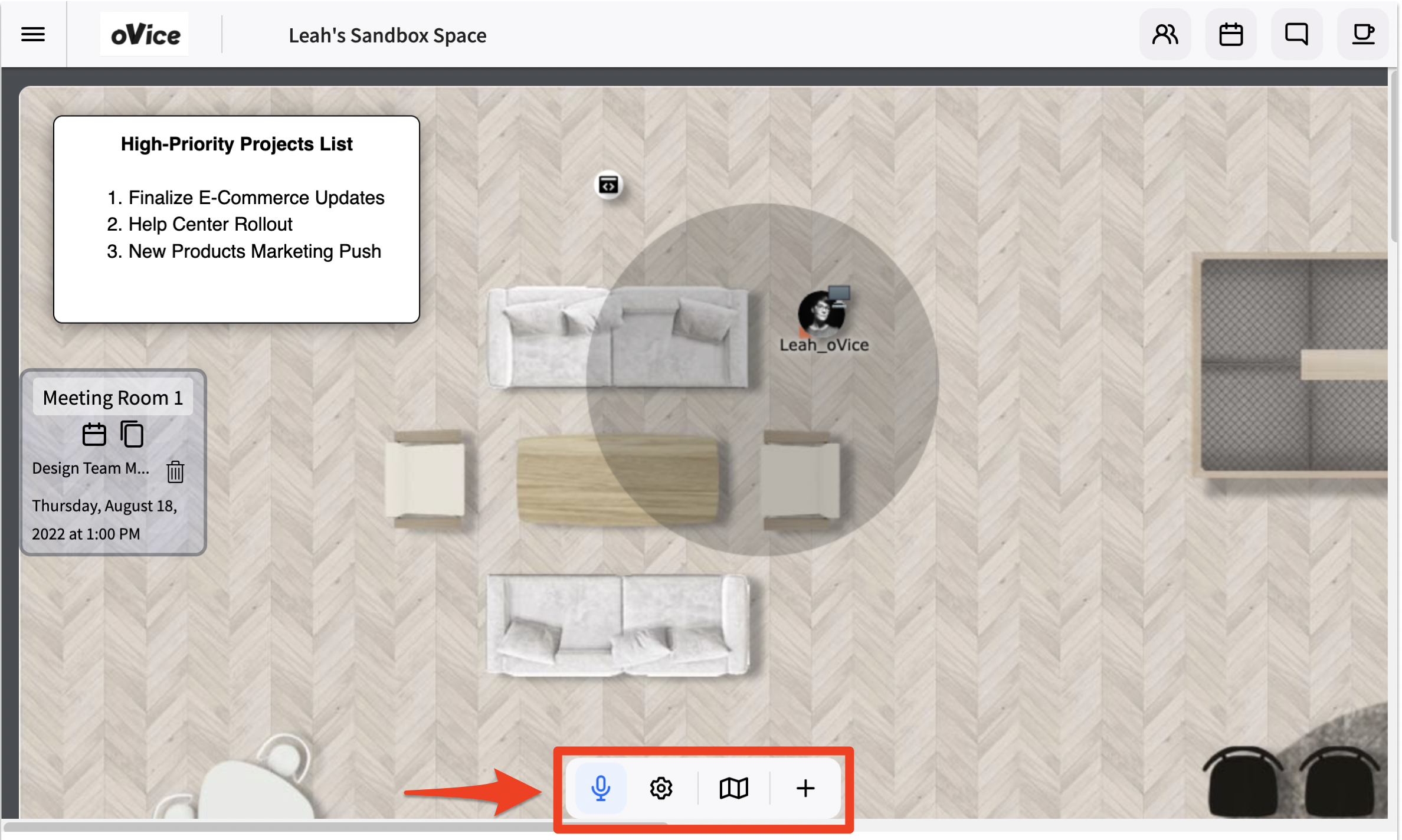 This menu holds many of the tools to help you interact with your oVice-mates:
Microphone Button
Personal Settings Button
Mini-Map Button
+ Static Object Generator
Microphone Button
Click to toggle your mic on/off, or press the spacebar on your keyboard to toggle on/off.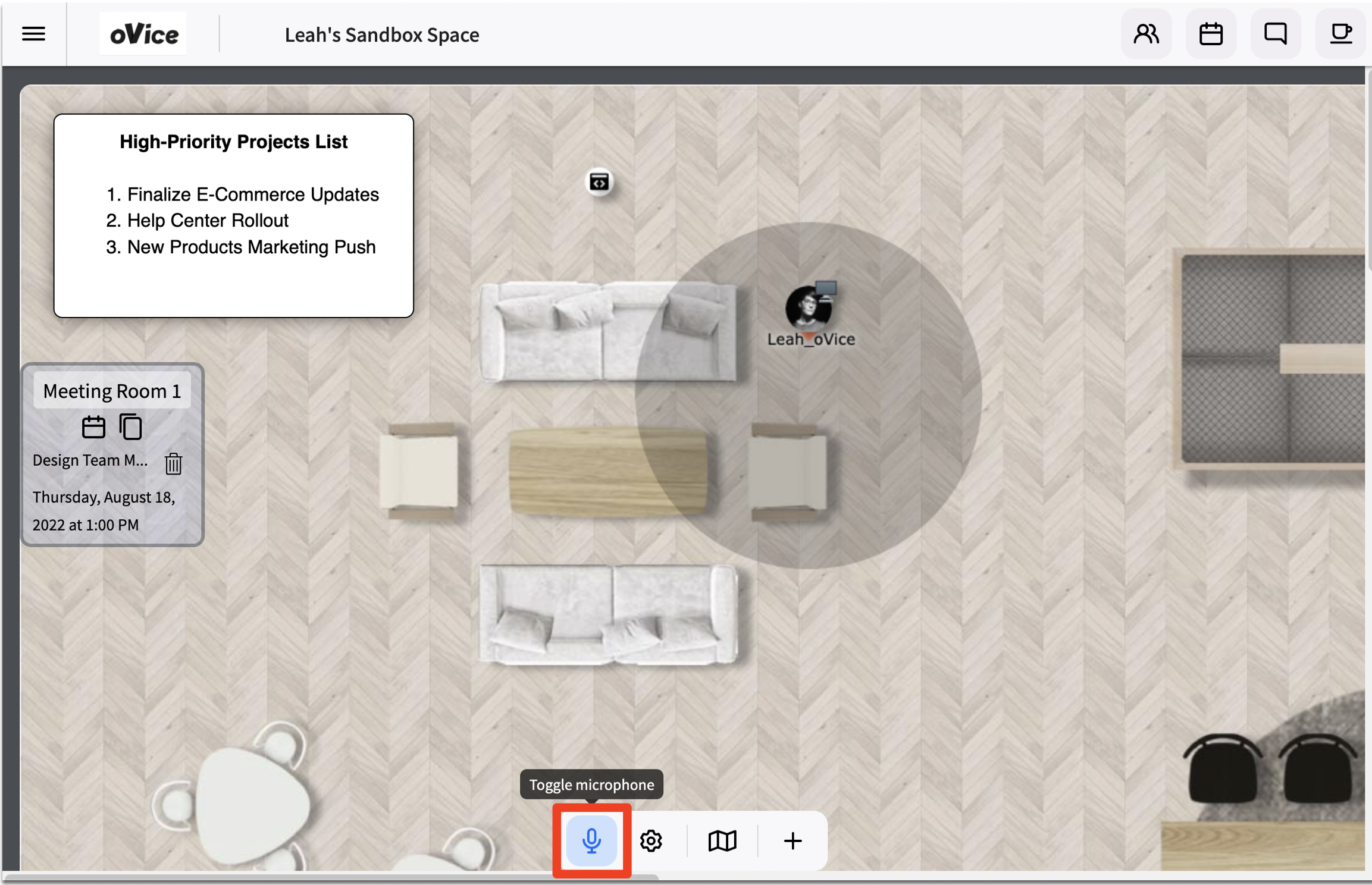 Personal Settings Button
Click to access Profile and Audio/Video Settings. Learn more about Personal Settings HERE.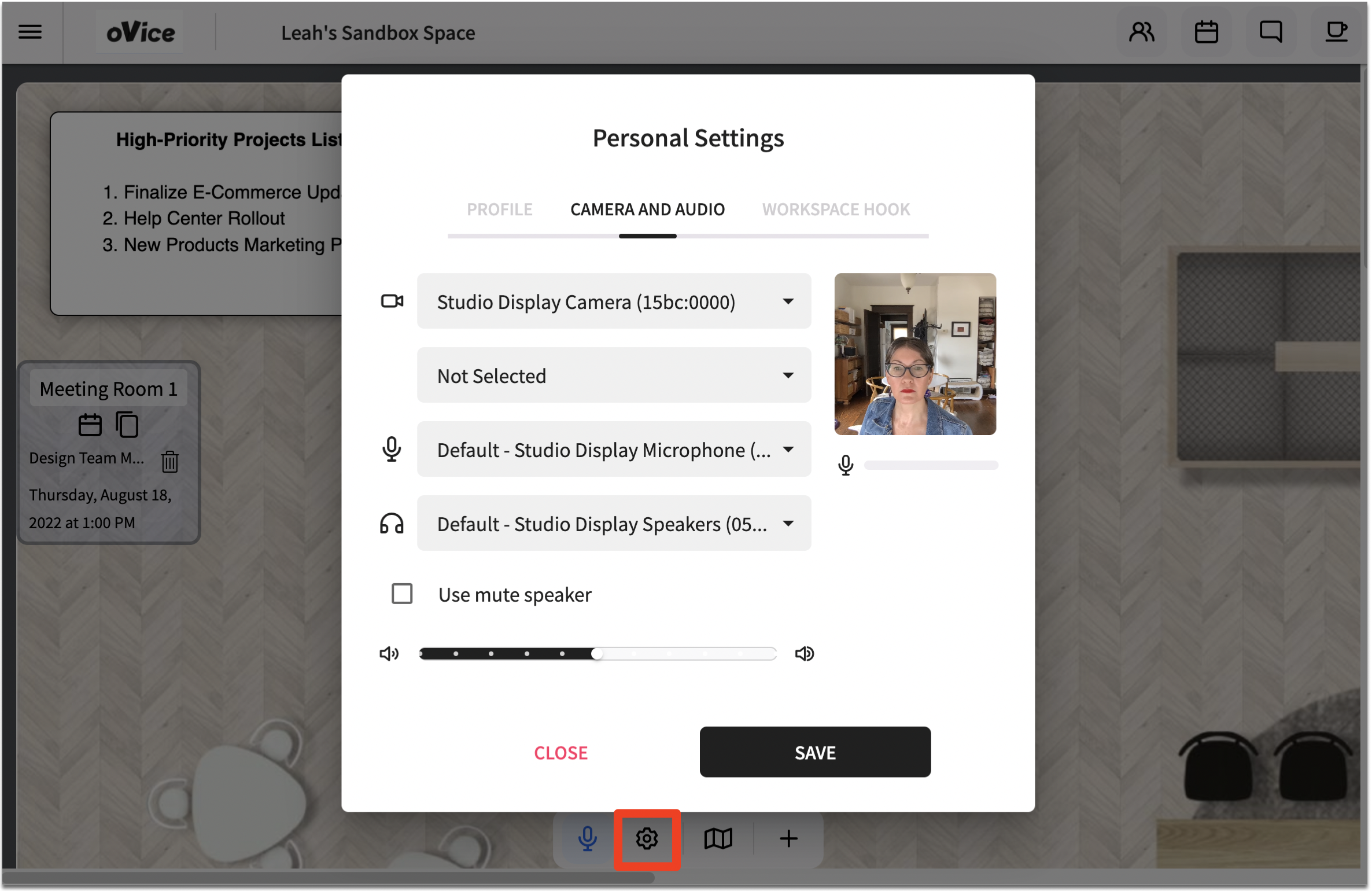 MiniMap Button
Click to pull up a map of the full space (for larger oVice space layouts). Learn more about the MiniMap HERE.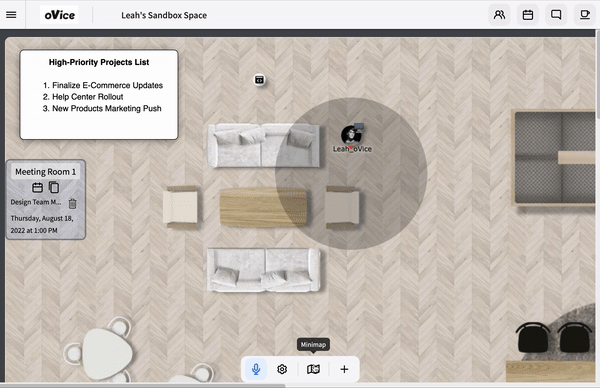 + Static Object Generator*
Access to spin up a spontaneous, temporary static object for collaborating with your oVice mates:
Screen Share
Meeting Camera (for quick video chats)
Audio Stabilizer (for clearer audio in groups)
Megaphone (broadcast announcements to the space)
YouTube Window (to share videos)
Editor (for text sharing)
Embedded Content Window (to share linked resources, such as Miro or Google Docs)
*Note: Depending on your space's settings, you may or may not have all of these options available to you as a user.
Learn more about creating Static Objects HERE.