Log out, sign off, peace out... No matter what sort of day it was (and we hope it was a great one), at some point it's time to call it. When you're ready to switch over to personal time, you can start that short commute to the sofa by Leaving the Space.
How to Leave the Space
This is an easy one: just click the main Hamburger Menu at the top left of the screen, and click Leave the Space. You'll be returned to the oVice Lobby. That's it! Have a great night, and we'll see you soon :)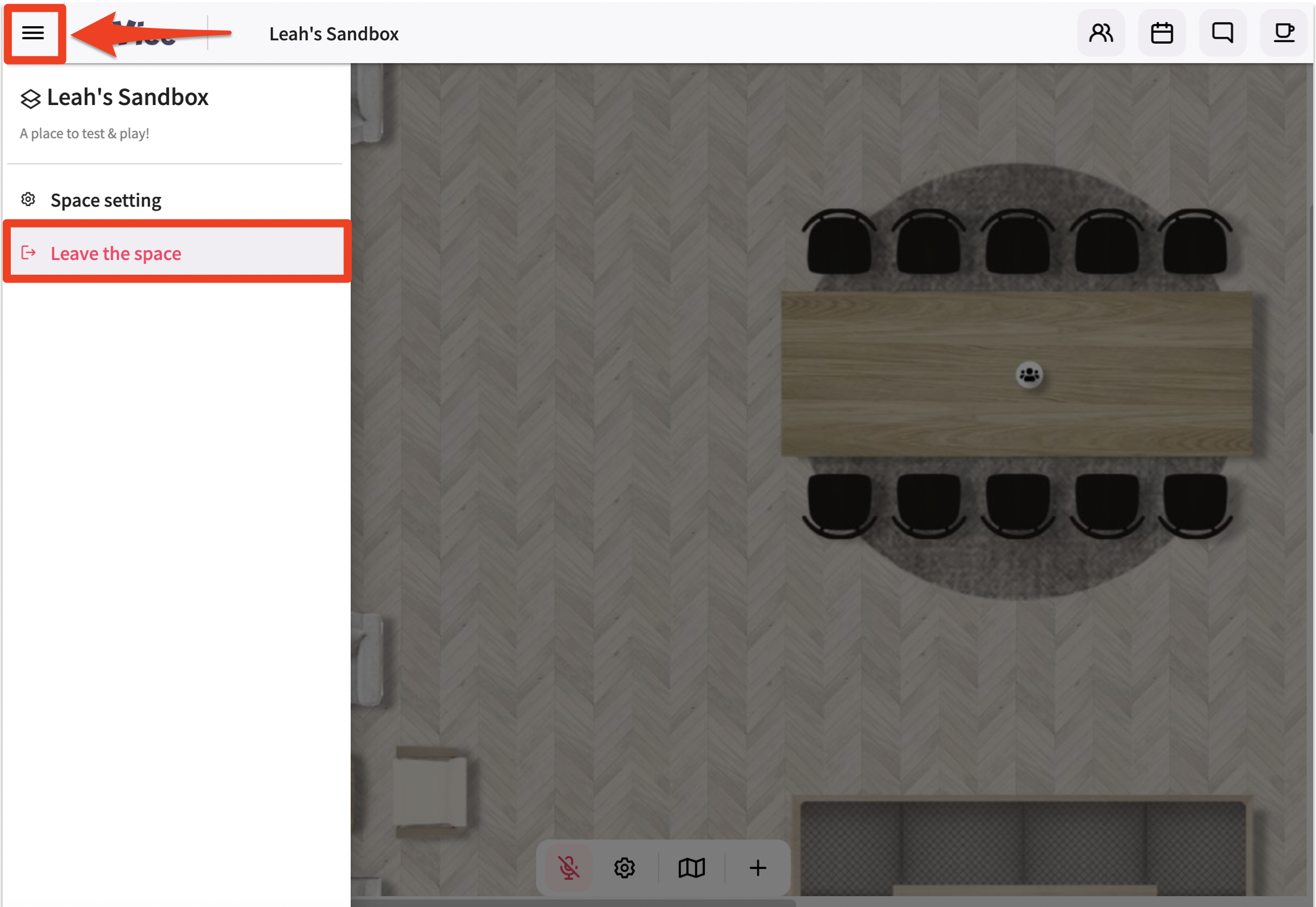 How to Log Out of Your oVice Account
From the Lobby, you can completely log out by clicking the Logout button. To return to any oVice space, you'll need to sign back in.