This content is for developers who implement social login using Laravel Socialite.
Supported Services
Facebook
Google
Microsoft graph
How to Set Up Google
Please refer to the following page to make the settings.
external site
1. Proceed with steps 1 and 2 in the article
2. Copy the "Client ID" and "Client Secret" from step 3 in the article
3. Set "https://app.ovice.in/callback/google" to the redirect URL in step 4 in the article
4. Select "Enable" for Google+ API in step 5 in the article
5. Open the oVice administrator screen "SSO authentication"
6. Click the "+" button for Socialite authentication
7. Select "Google" as provider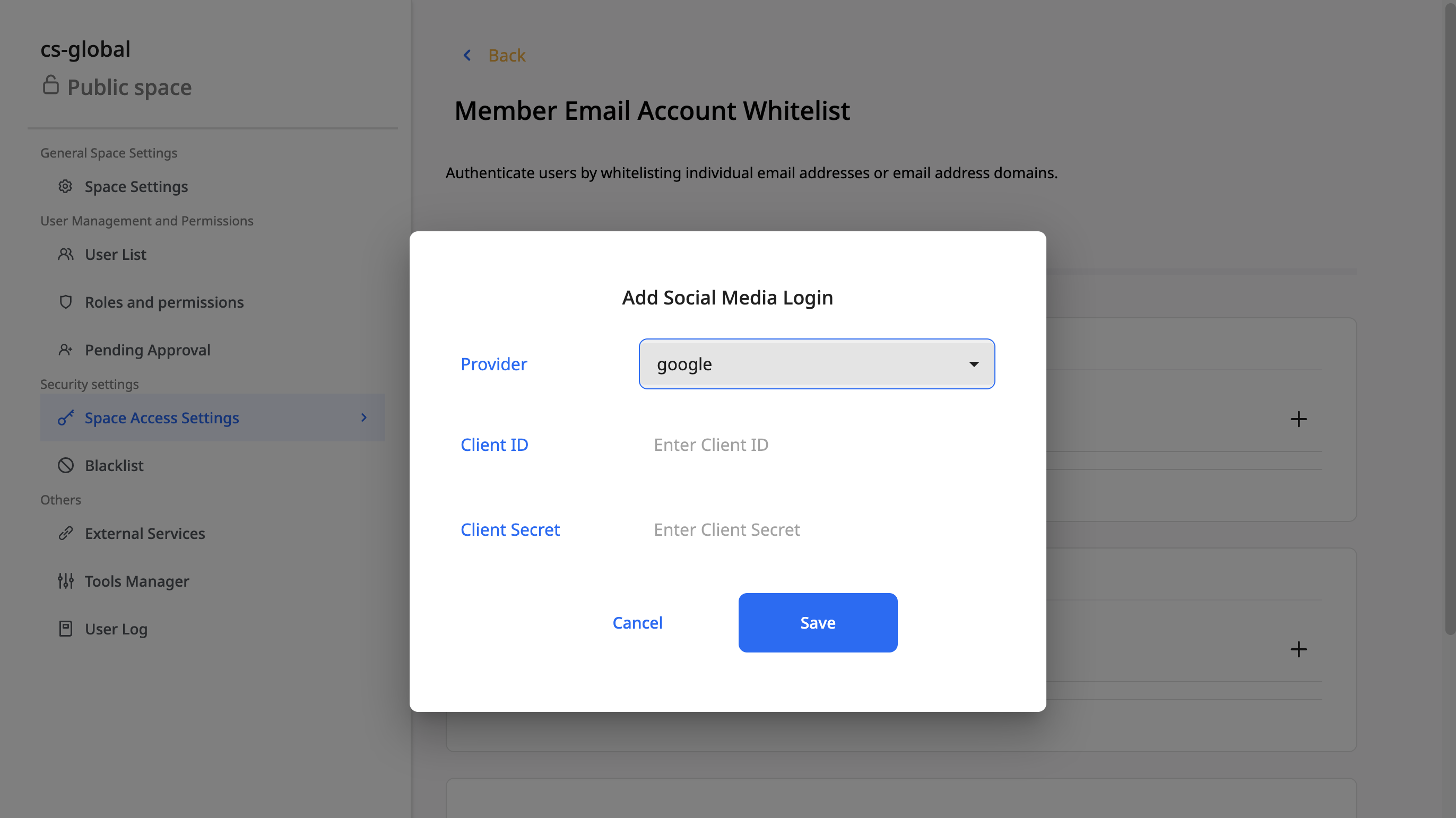 8. Set the information obtained in 2 to "Client ID" and "Client Secret"
9. Click "Save"