Change the space domain of your workspace (○○ part of https://○○.ovice.in).
Important note:
Once you change the domain, you will not be able to access the URL before the change (it will not forward to your new link). Please share the new URL with all users of the space.
Manage Your Domain Settings
1. From the Main Menu, click Space Settings → Space Settings → Space Domain
2. Click the edit button in your Space Domain settings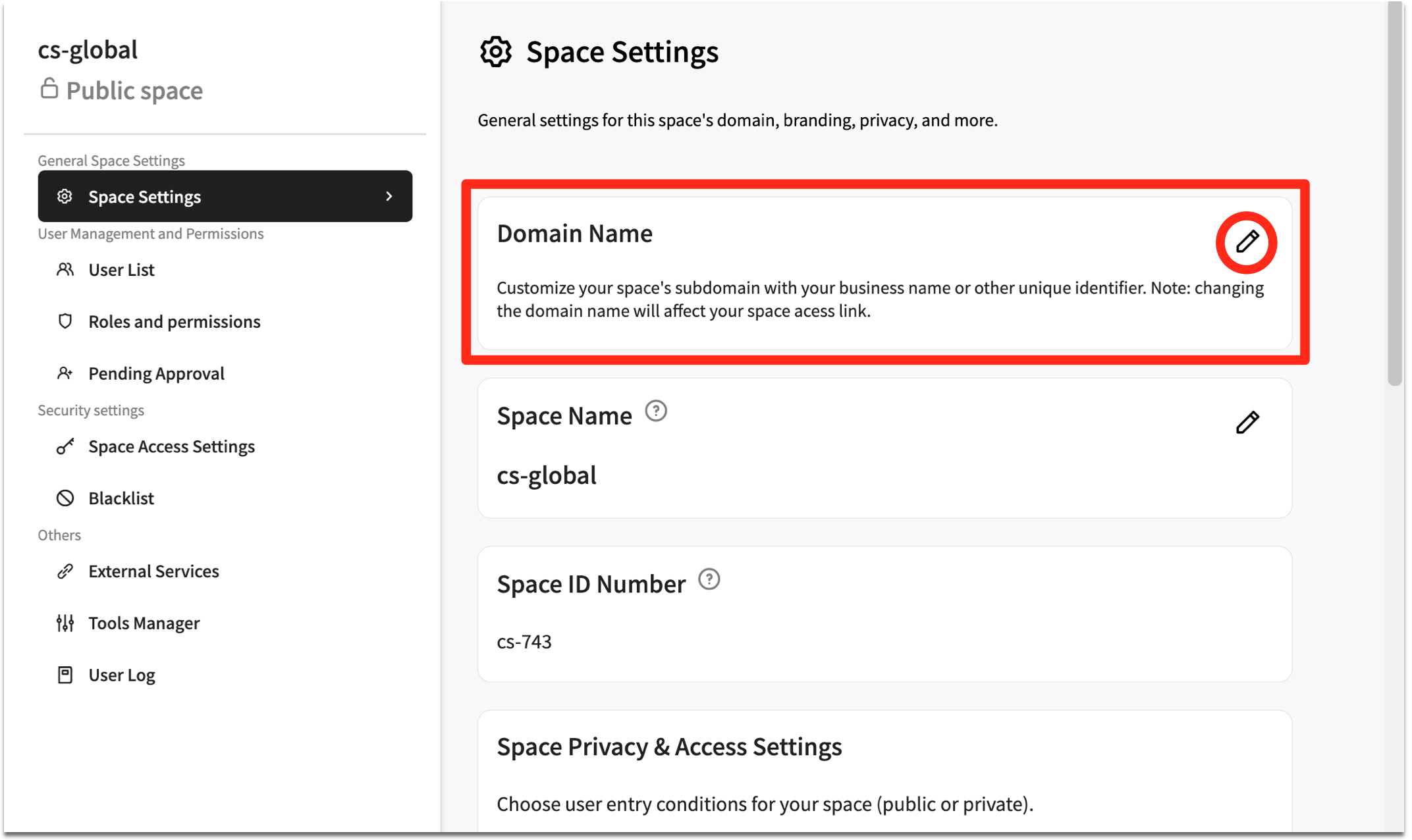 3. Enter the new domain and click Save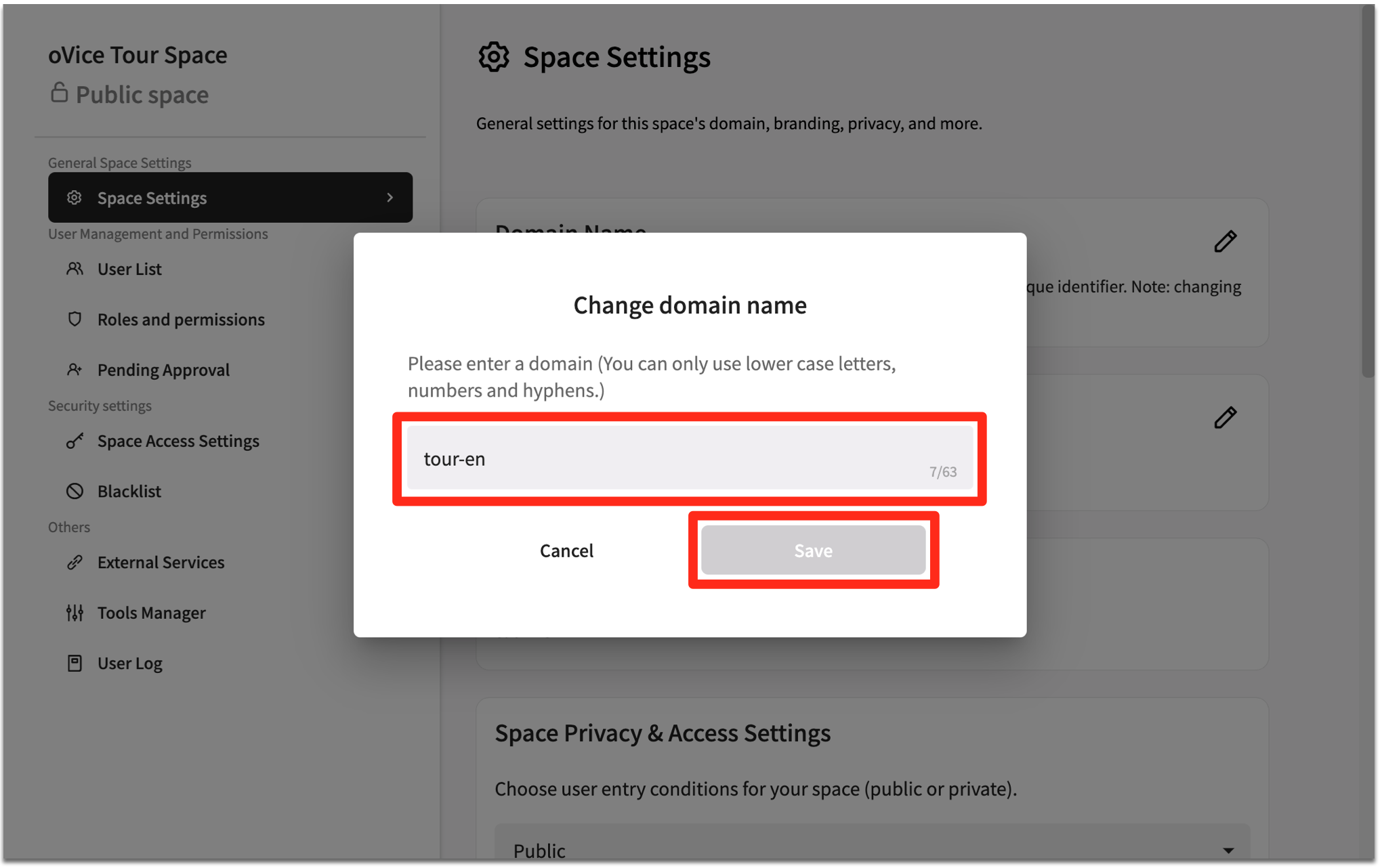 4. To ensure accuracy, re-enter the domain on the reconfirmation screen and click Save.
5. Access https://○○.ovice.in (○○ is the domain after change) and confirm that the change has been made correctly.
Tips
The domain string must be at least 3 alphanumeric characters and only hyphens can be used as special characters.
If you cannot enter the room with the new URL, please check that the URL is correct, reload the web browser, and try clearing the cache.