Give your space a Name - this is what will show at the top of your space for all of your users to see. Changing toe Space Name does not affect your domain or links in any way. The Space Name will be displayed in web browser tabs, space lobbies, and entrances.
Manage the Space Name
1. From the Main Menu, click Space Settings → Space Settings → Space Name
2. Click the edit button in your Space Name settings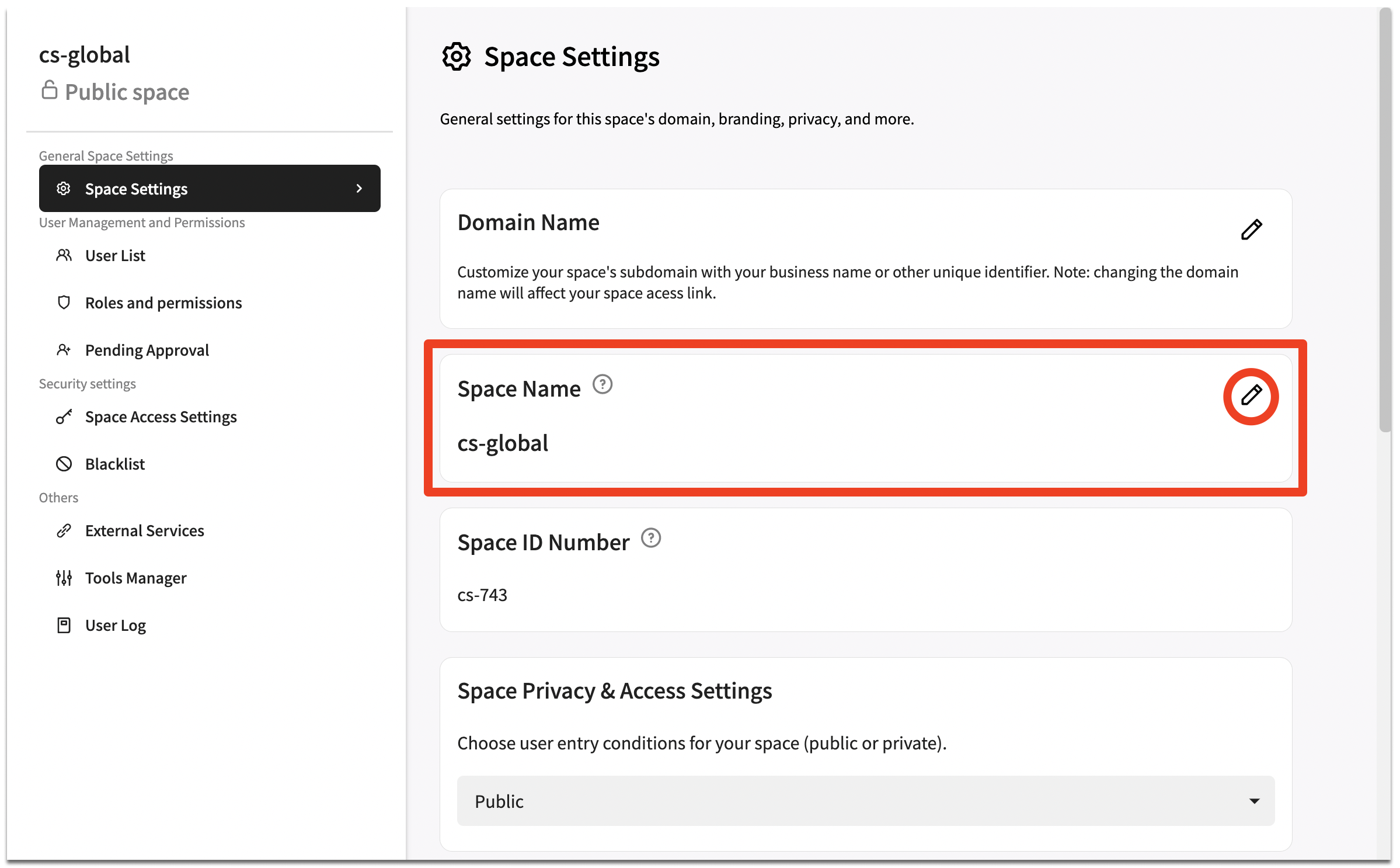 3. Enter the new name and click Save. There is a 255 character limit for the Space Name.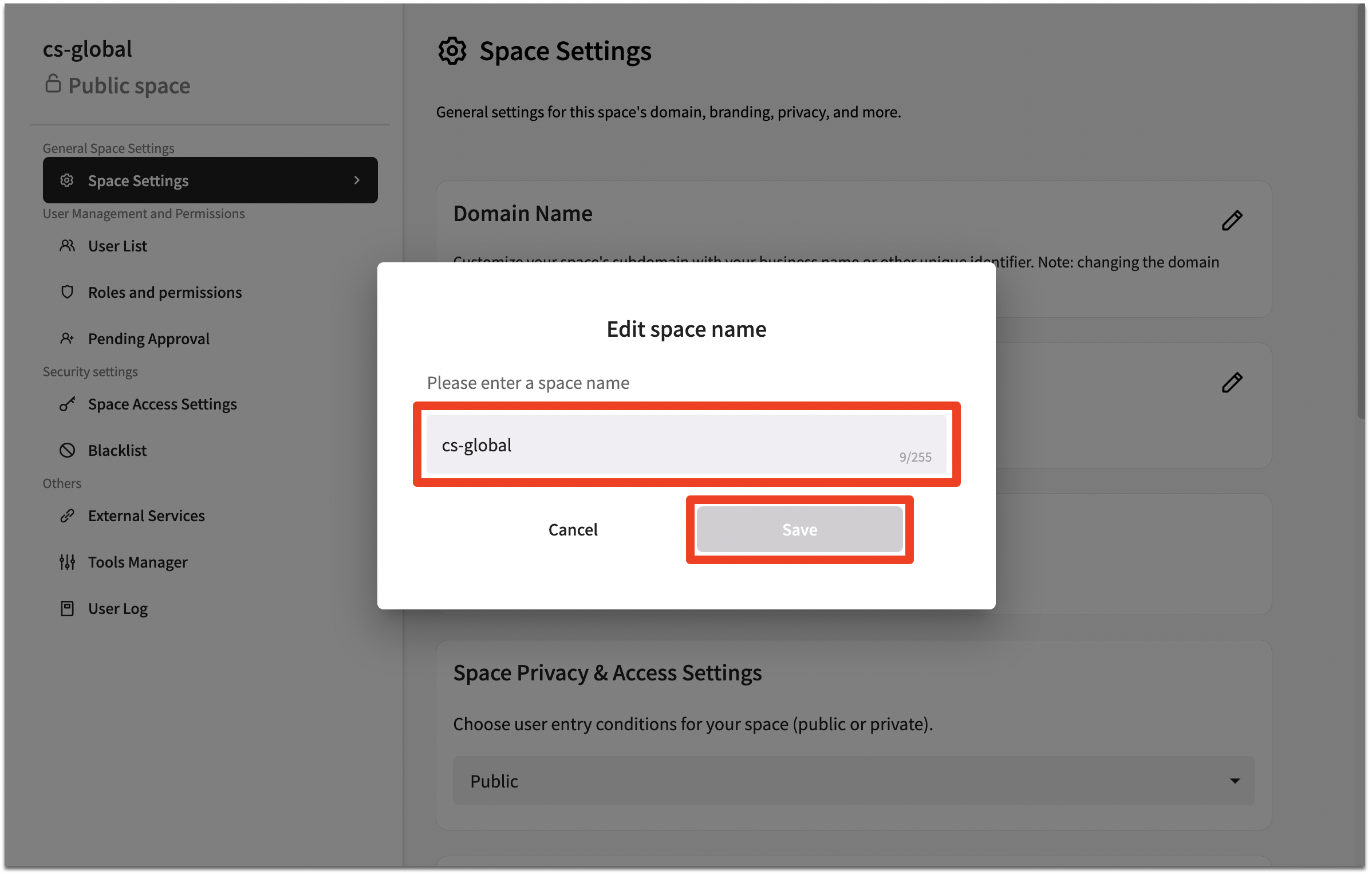 4. Confirm that the new name is reflected in the upper left of the management screen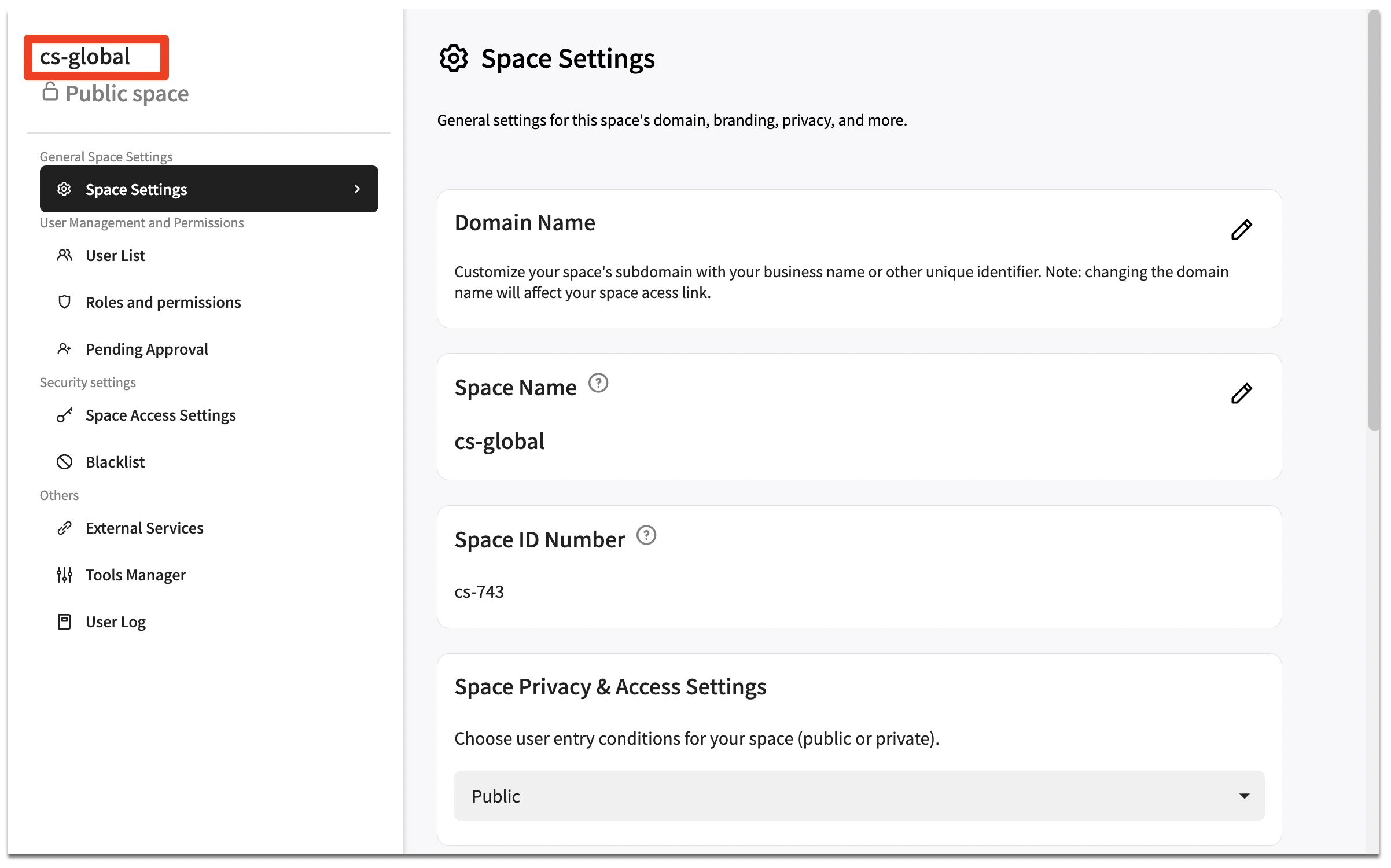 Tips
If the new name is not displayed immediately, try reloading your web browser or clearing your cache.