Upload a Logo image to customize your space's branding! The logo image will appear in the top menu bar, to the left of the Space Name (replacing the default oVice logo image).
Customize Your Logo
1. From the Main Menu, click Space Settings → Space Settings → Space Logo
2. Click the + button in your Space Logo settings to open your computer's File Finder tool.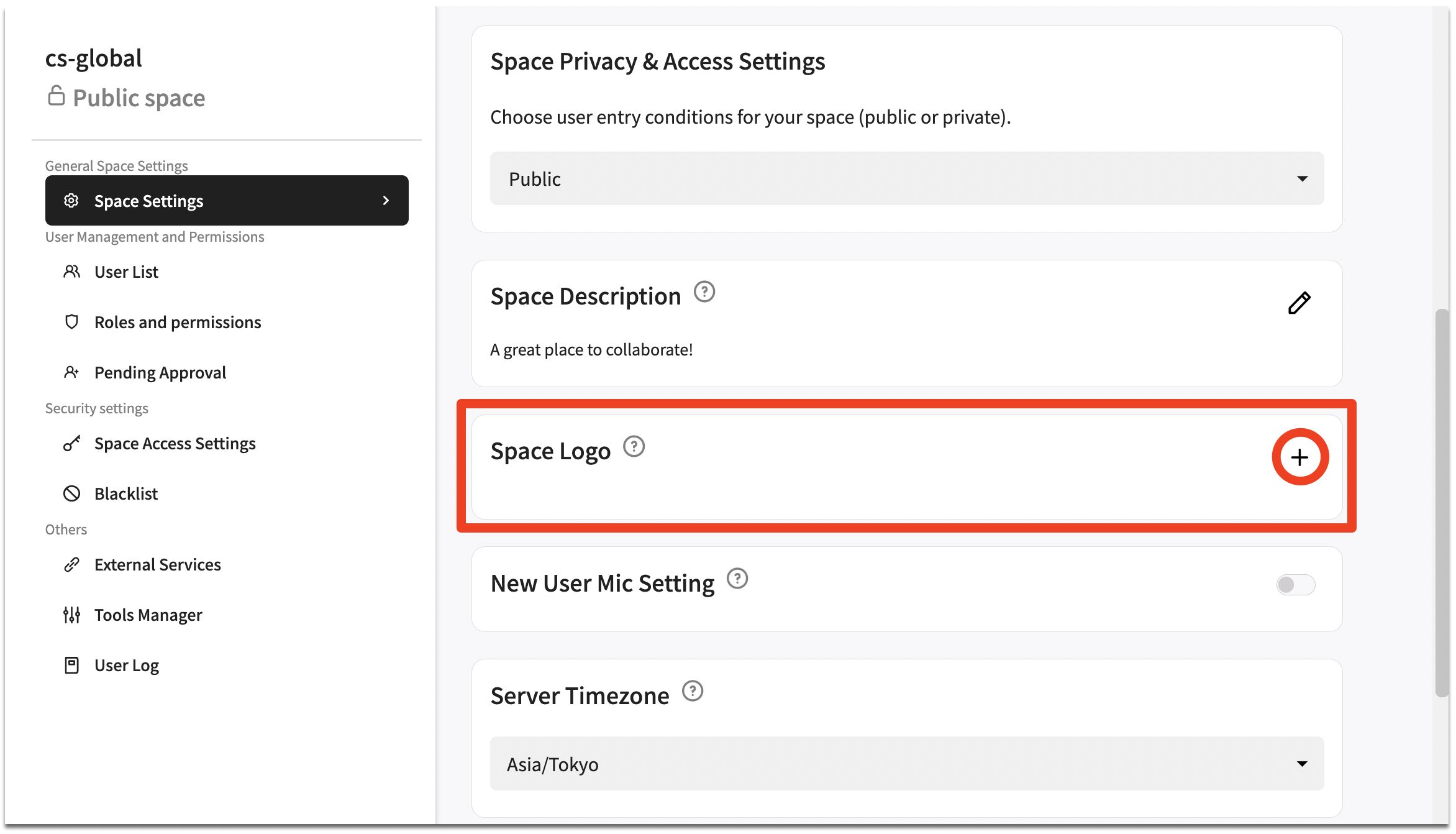 2. Select a new Logo image file in your Finder tool. Choose a compatible image and click Open to start upload.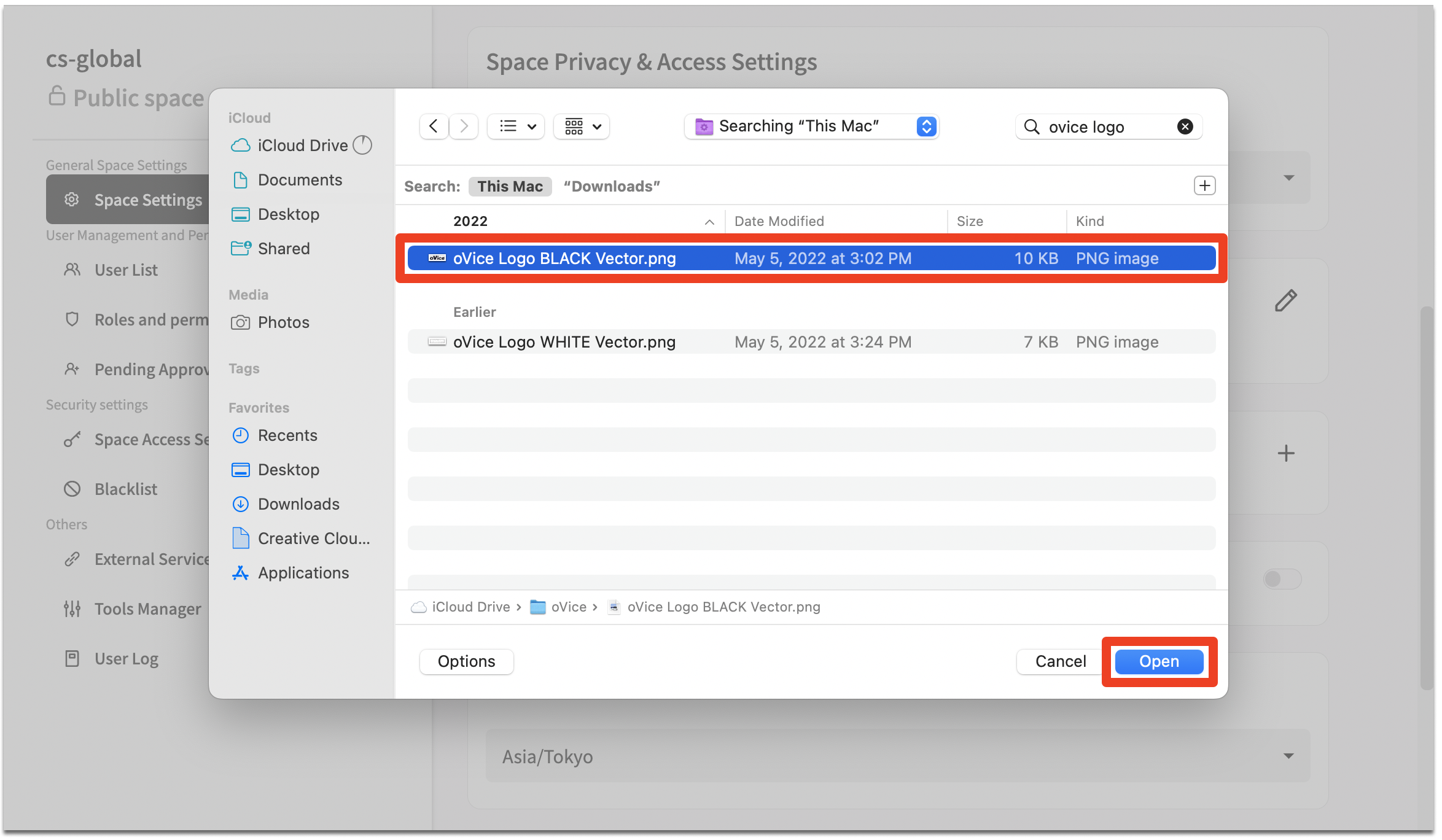 3. A successful upload will display a confirmation message, and the new logo file will appear in the Logo menu.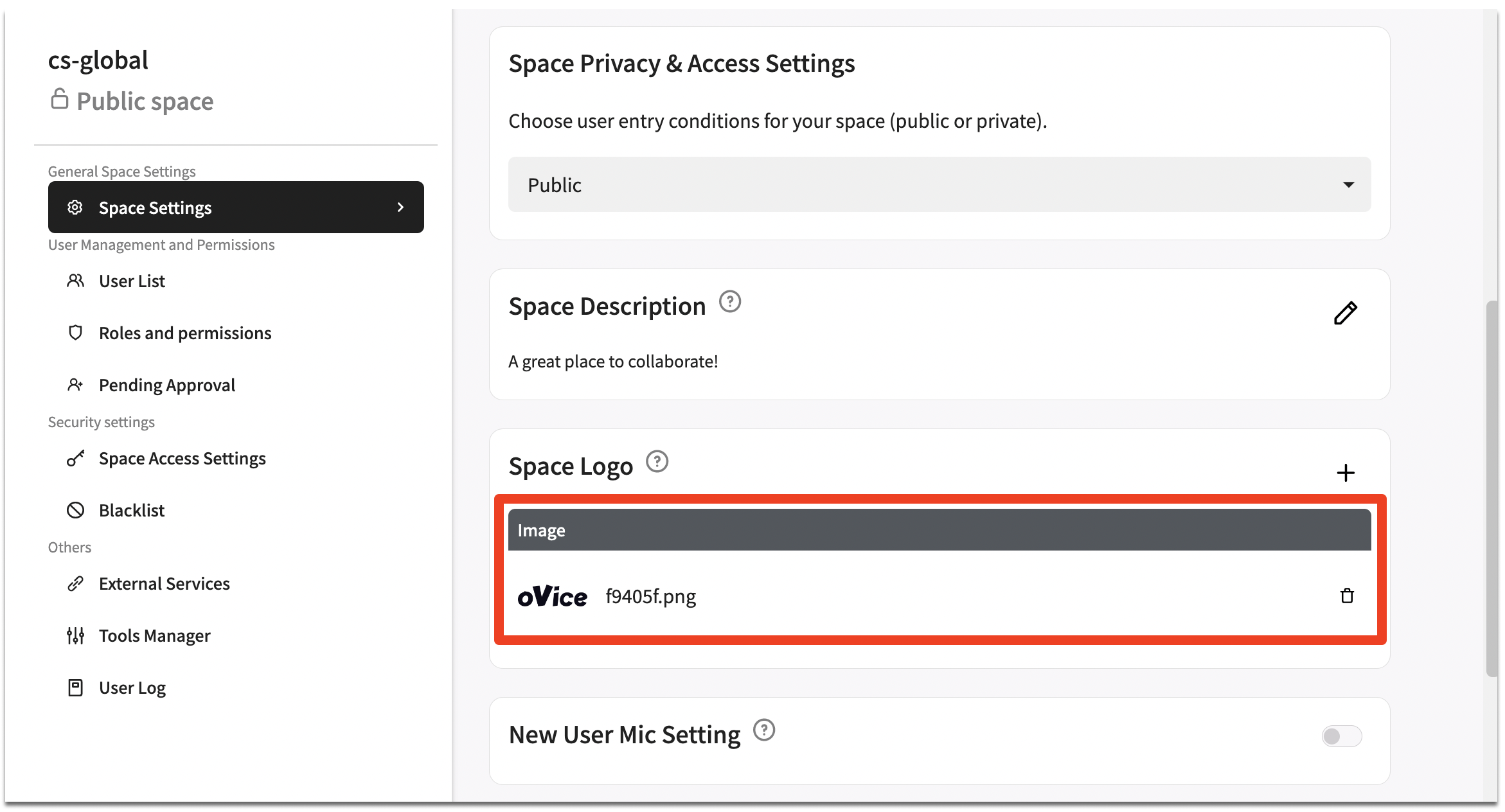 The new uploaded logo will appear for all users at the top left of your workspace.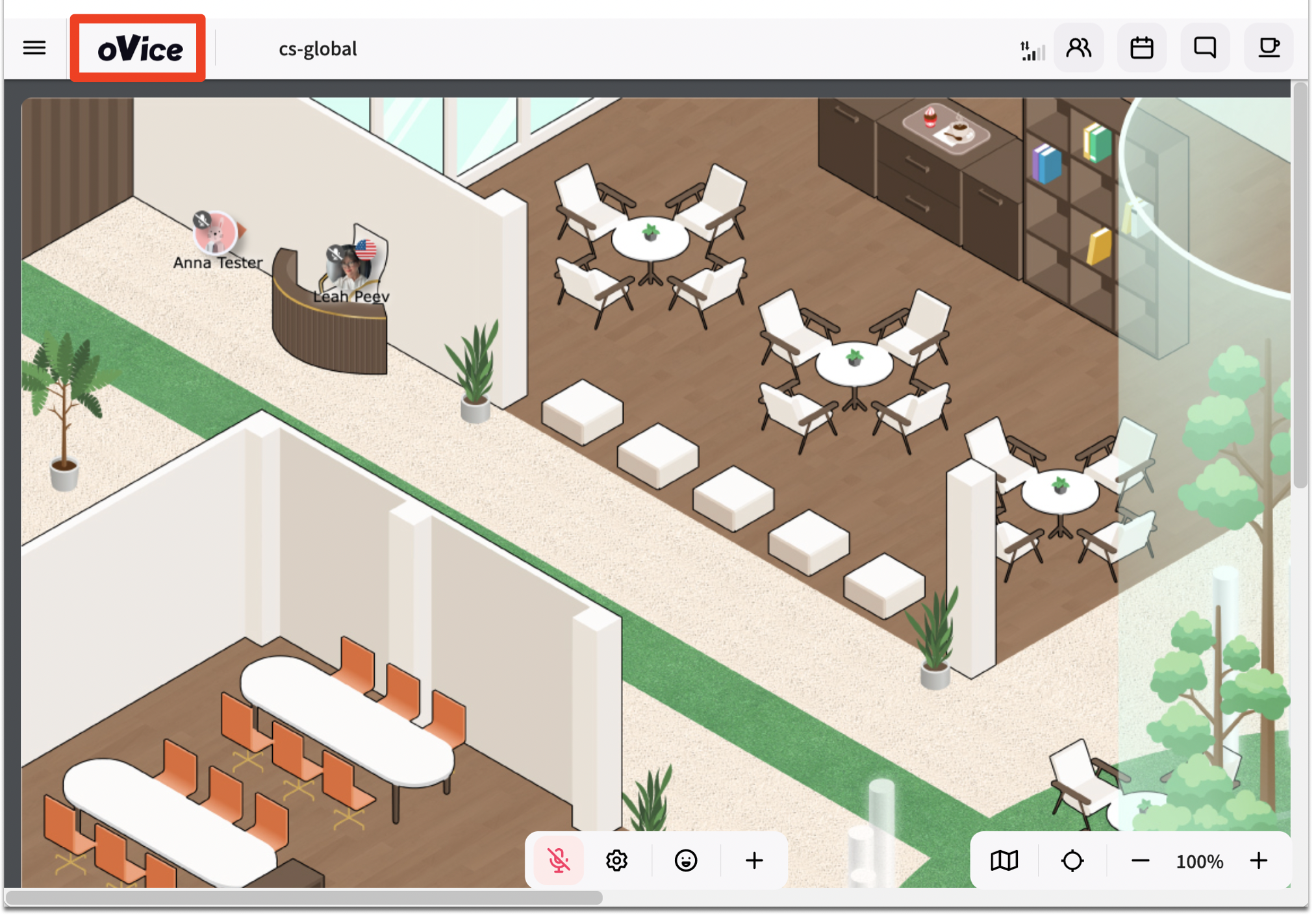 Tips
Recommended file formats are .png, .jpg, .jpeg. Vector images are ideal.
The recommended size is 68px wide and 35px high. If it is larger than that, it will be automatically resized to fit the allocated space.
To delete the uploaded image, click the trash can button on the setting screen.