In the Admin Space Settings, you'll see there is a changeable Server Timezone designation. This indicates which global servers are servicing your Space. Changing this setting will switch you to the server closest to your selected region. Please select the region closest to your usage environment, as it affects the quality of voice, etc.
Warning: We recommend consulting with an oVice support team member before changing your Space's Server Region, as it could greatly impact performance for your team. Please contact us HERE!
Update your Server Timezone
1. From the Main Menu, click Space Settings → Space Settings → Server Timezone
2. Click the carat/arrow button in your Server Timezone settings to open the list of region options available.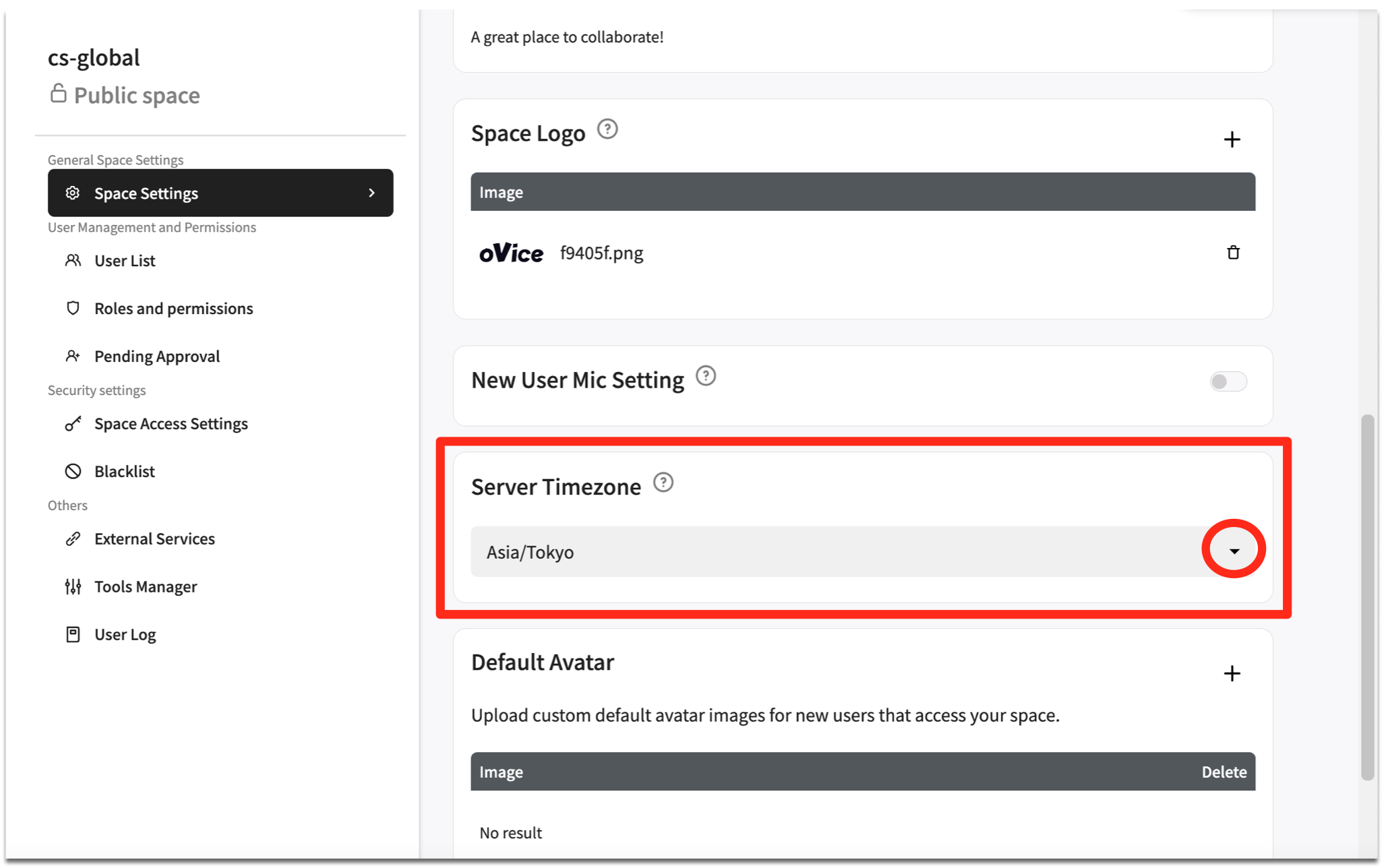 3. Select a new timezone, and click Confirm to update.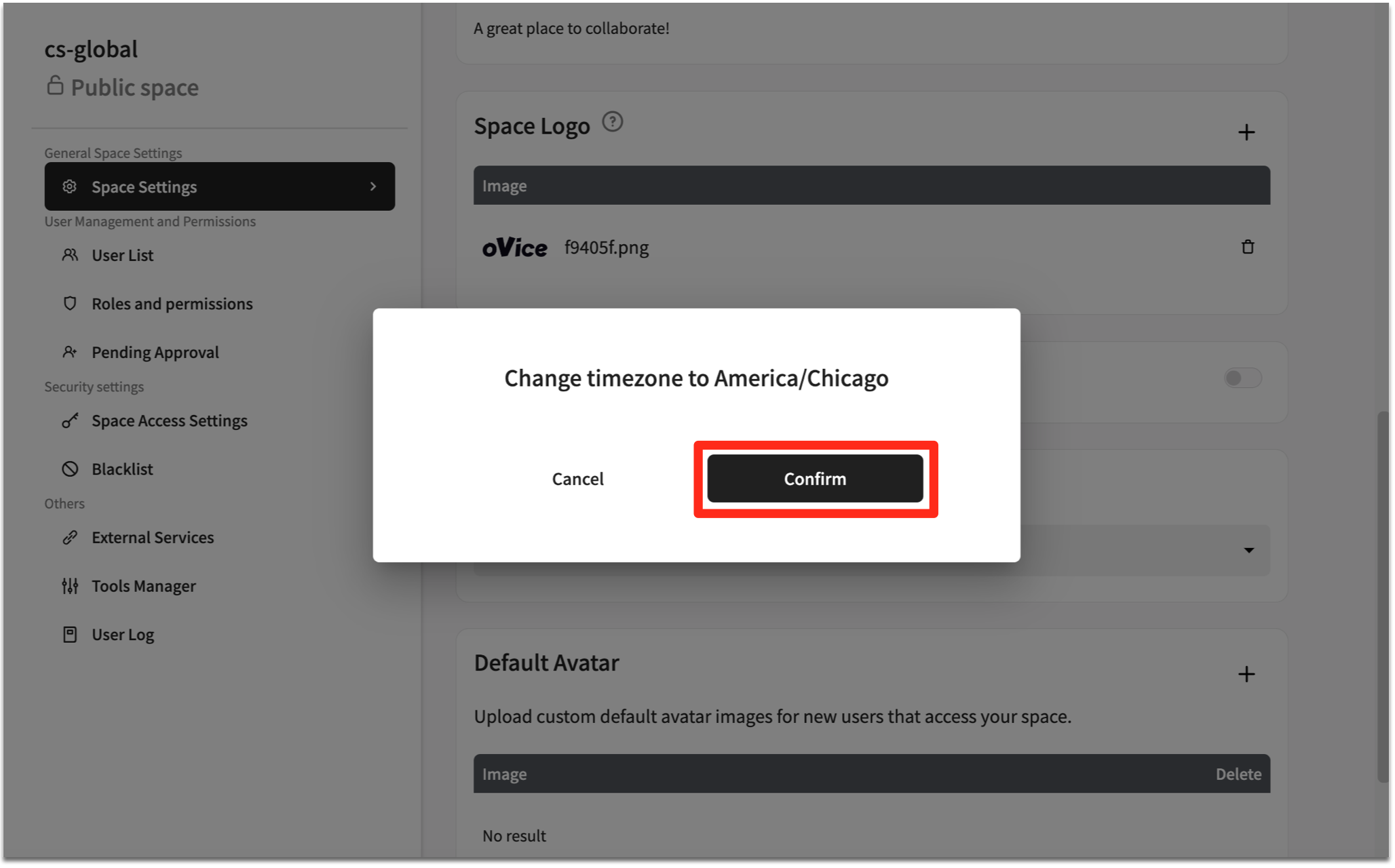 Tips
The Server Timezone is initially determined by the geolocation of the original account owner, but may be updated if the majority of the users would be better served by a different server region.
Changing the time zone will change the display time for chats and meeting room reservations in the space.
When the timezone is updated, users already in the space before the change won't be able to communicate with users who accessed the space after the change. All users should be advised to refresh their browsers in order to sync timezones.