Change the background image of the workspace: editing privileges for this feature will vary depending on your administrator permission settings.
Access Space Layout Settings
1. Navigate to Space Layout Settings from the main sidebar menu: Main Menu > Customize Space > Space → Space Layout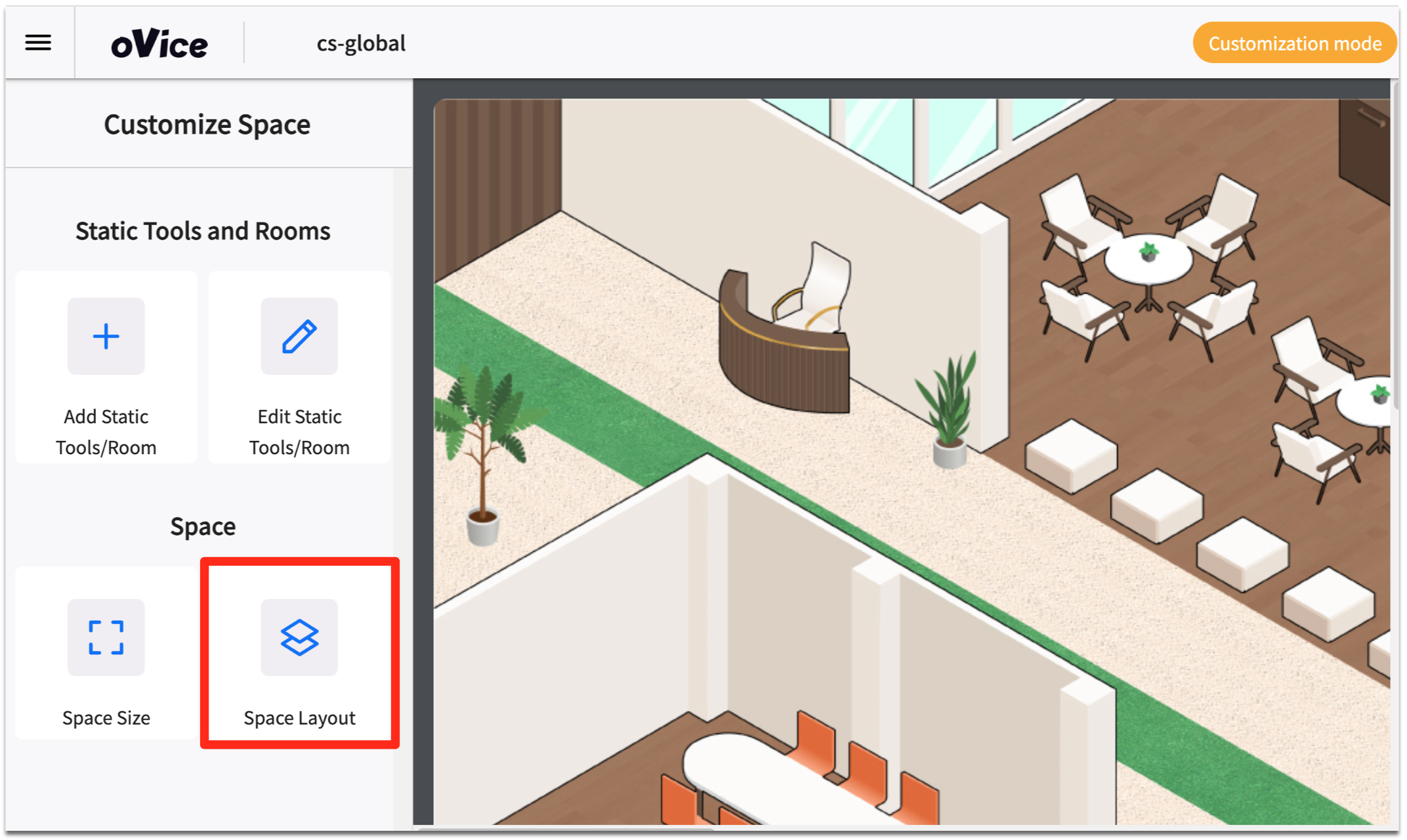 To choose from the oVice wallpaper library:
1. Click oVice Layouts
2. Choose layout design
3. Click Save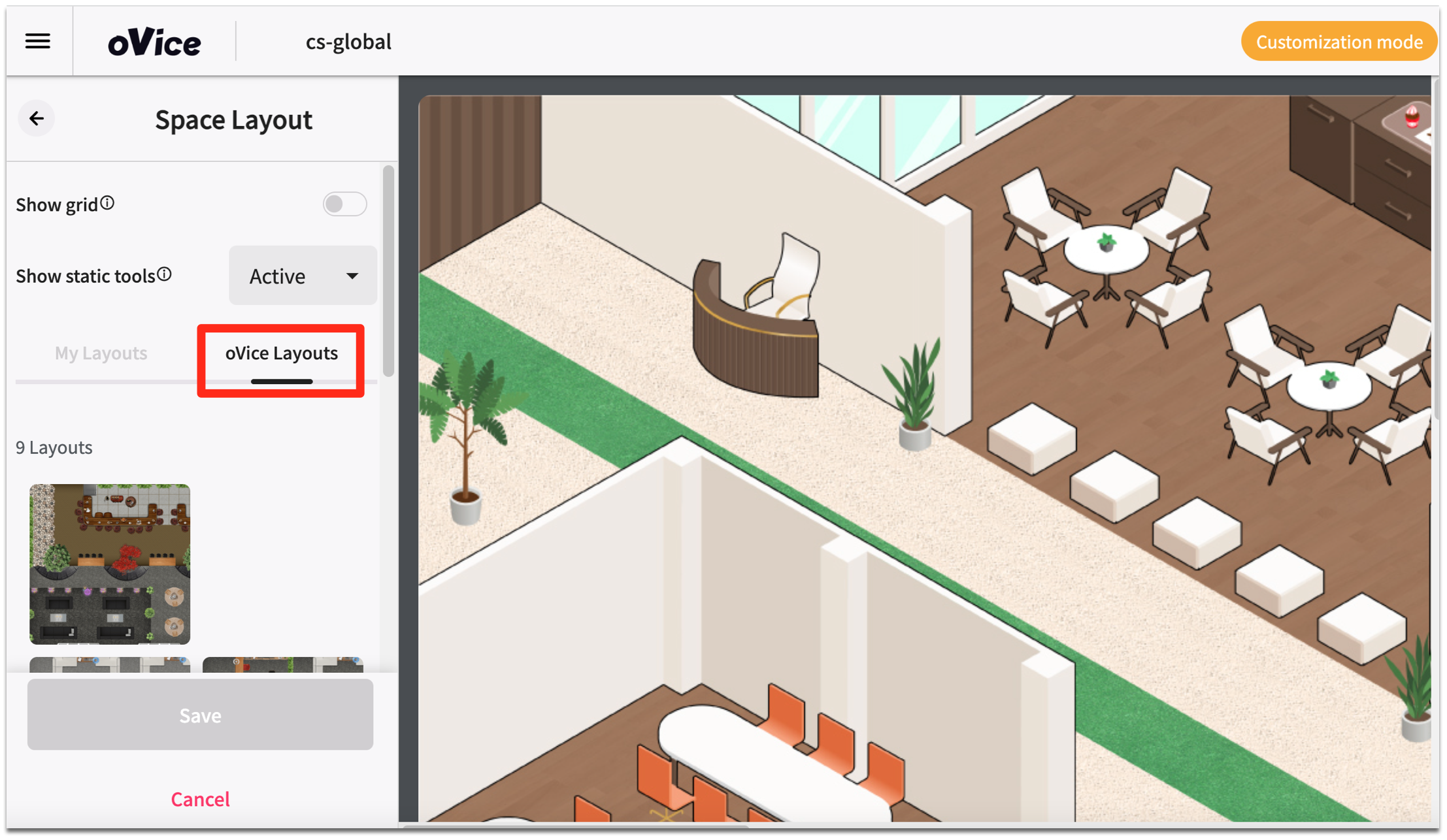 To upload your own original image file:
1. Click My Layouts
2. Click +Upload Layout
3. Drop file or select file
4. Click Upload
5. Click Save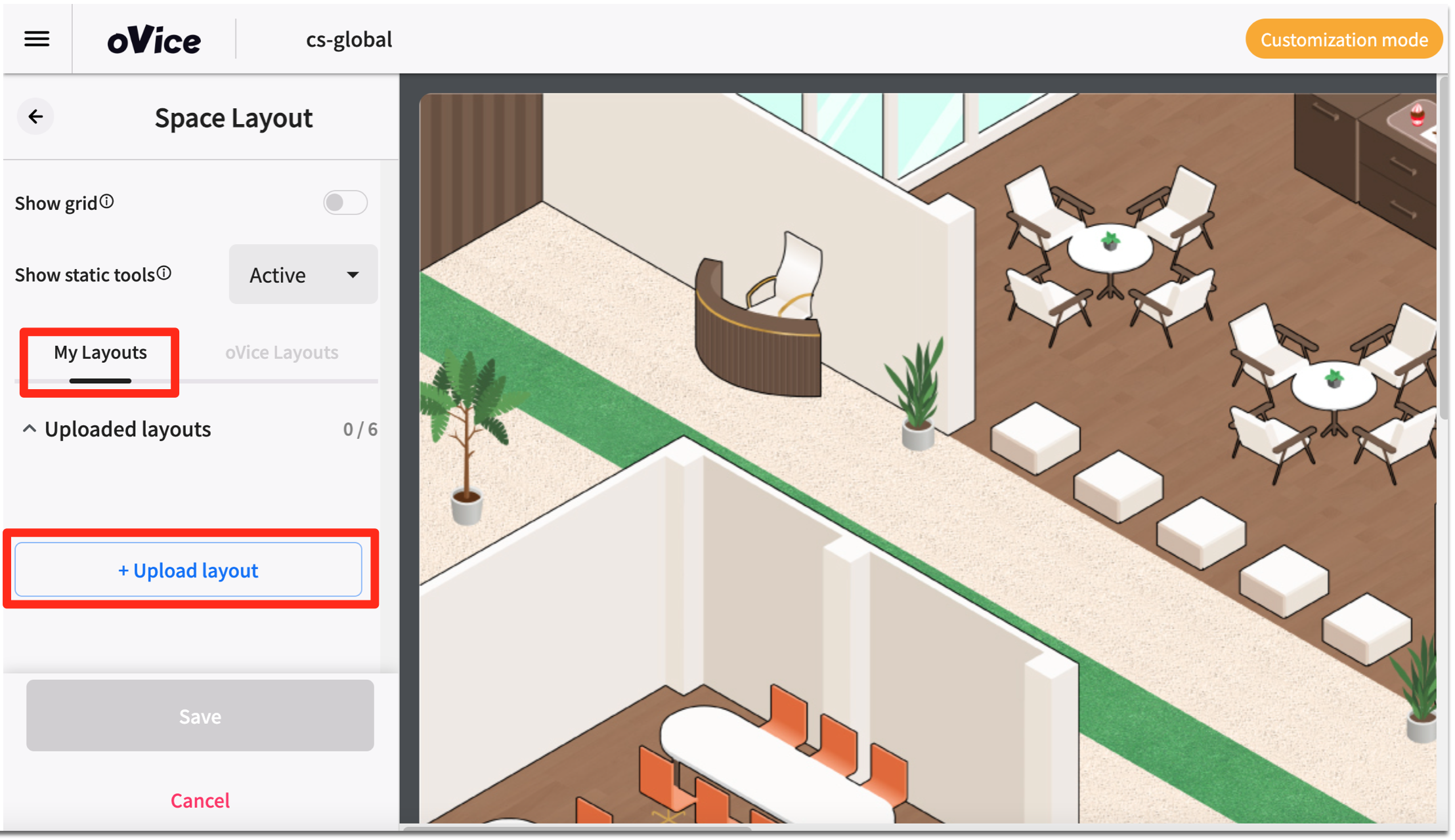 Tips
See below for the display of grids and space objects.
Meeting Rooms are also set within preset wallpaper designs. When you change to a preset wallpaper, any existing Meeting Rooms will be hidden.
You can save up to 6 original images in My Layouts. Supported file formats are JPG and PNG.

Order/Create your own custom layout
Your Own Layout Need a custom layout design?