This test confirms that the TCP/UDP protocols necessary for using the service can be communicated normally.
Access the WebRTC Test
1. URL: Access WebRTC test HERE
2. Click "START" after allowing Audio and Video devices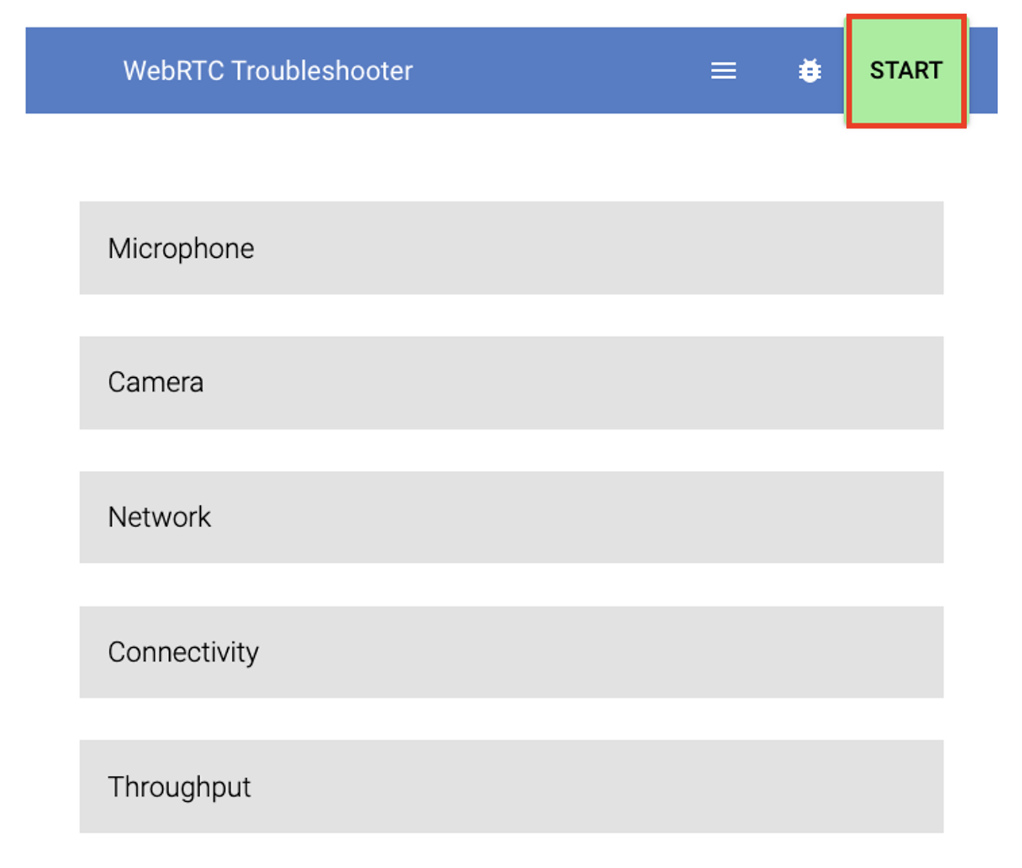 3. Confirm that all items are marked with a check or an X.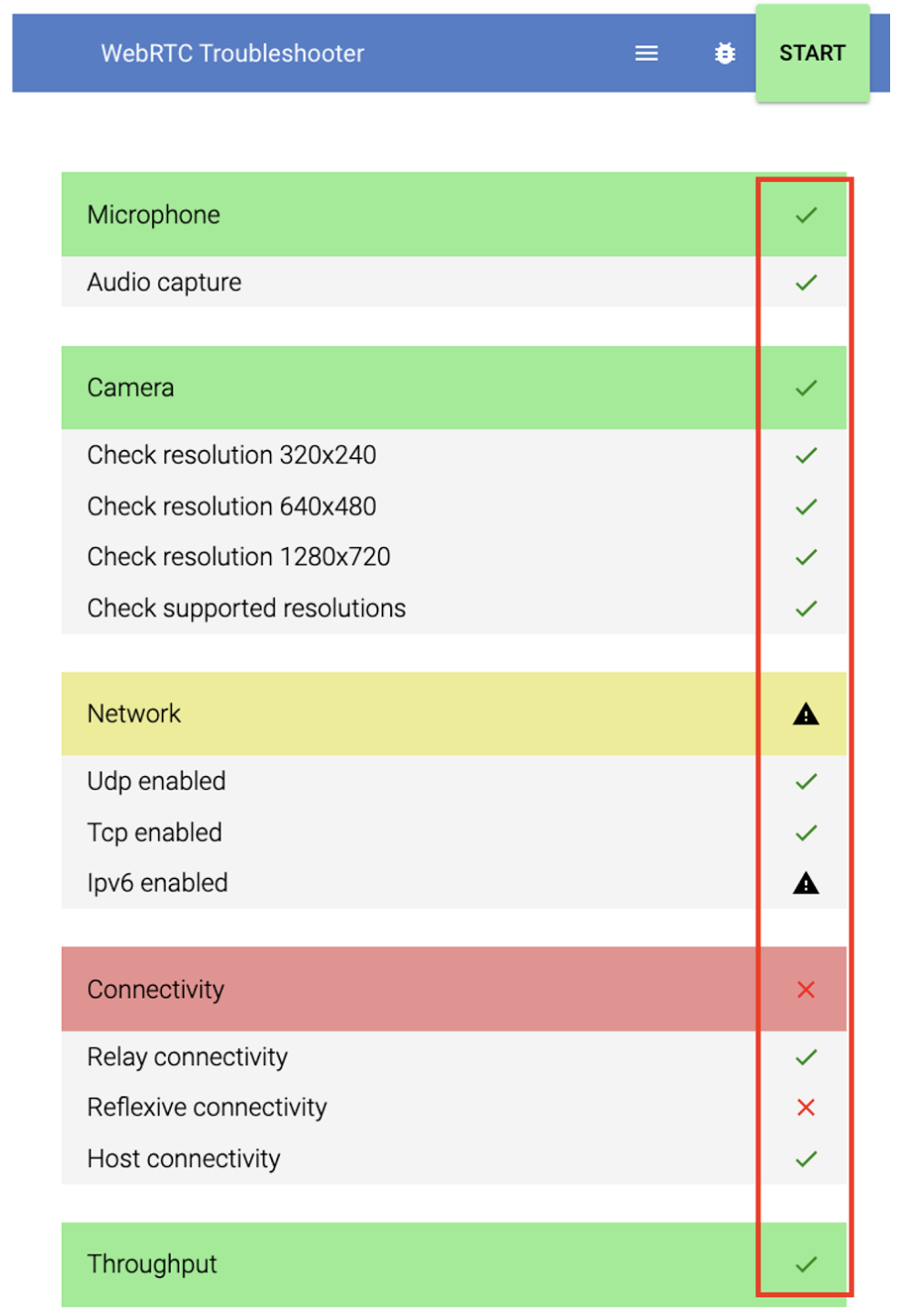 4. Click each item to view test result details.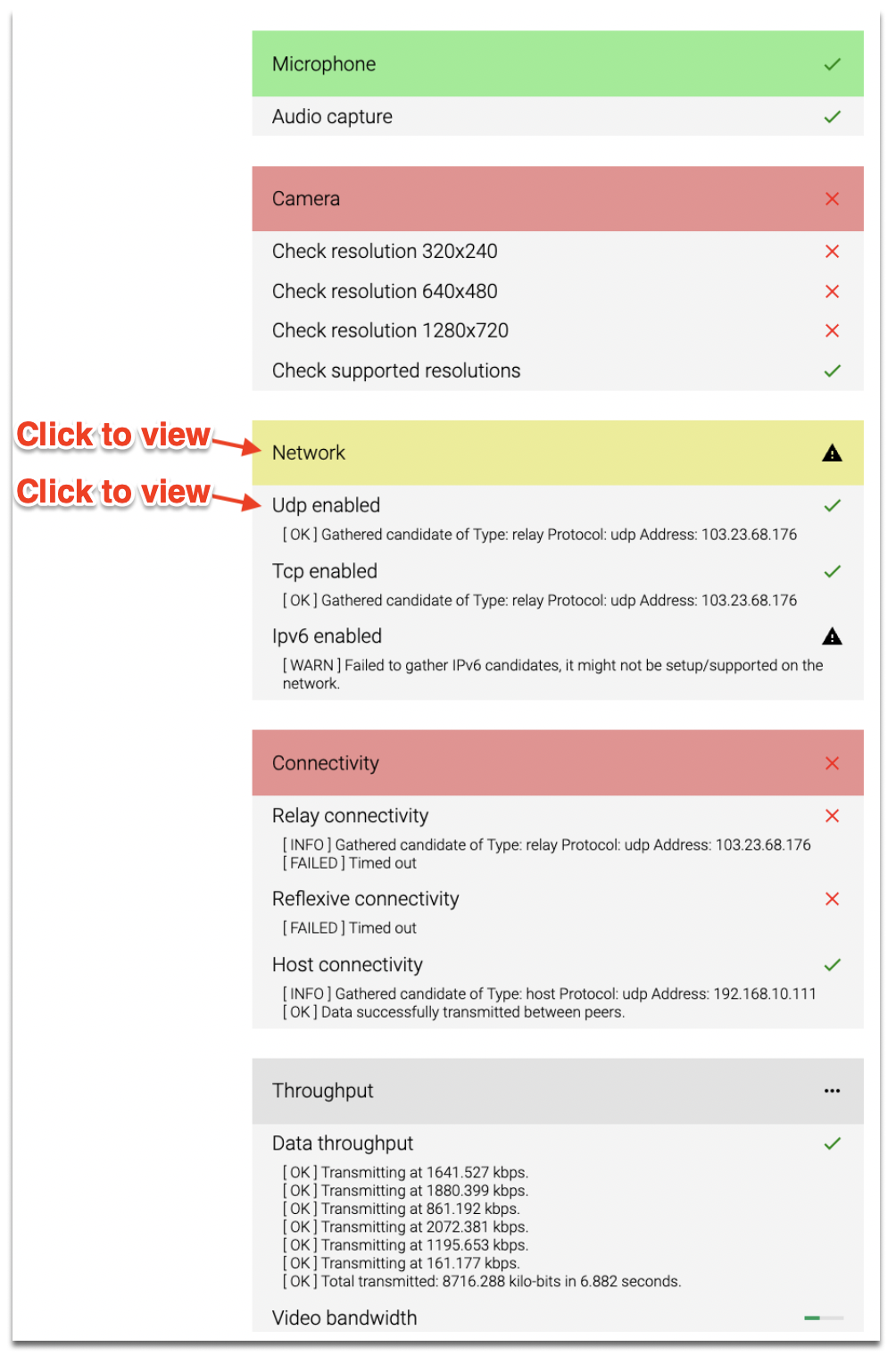 5. Take a screen capture with all details displayed
6. Click the bug icon on the top right of the screen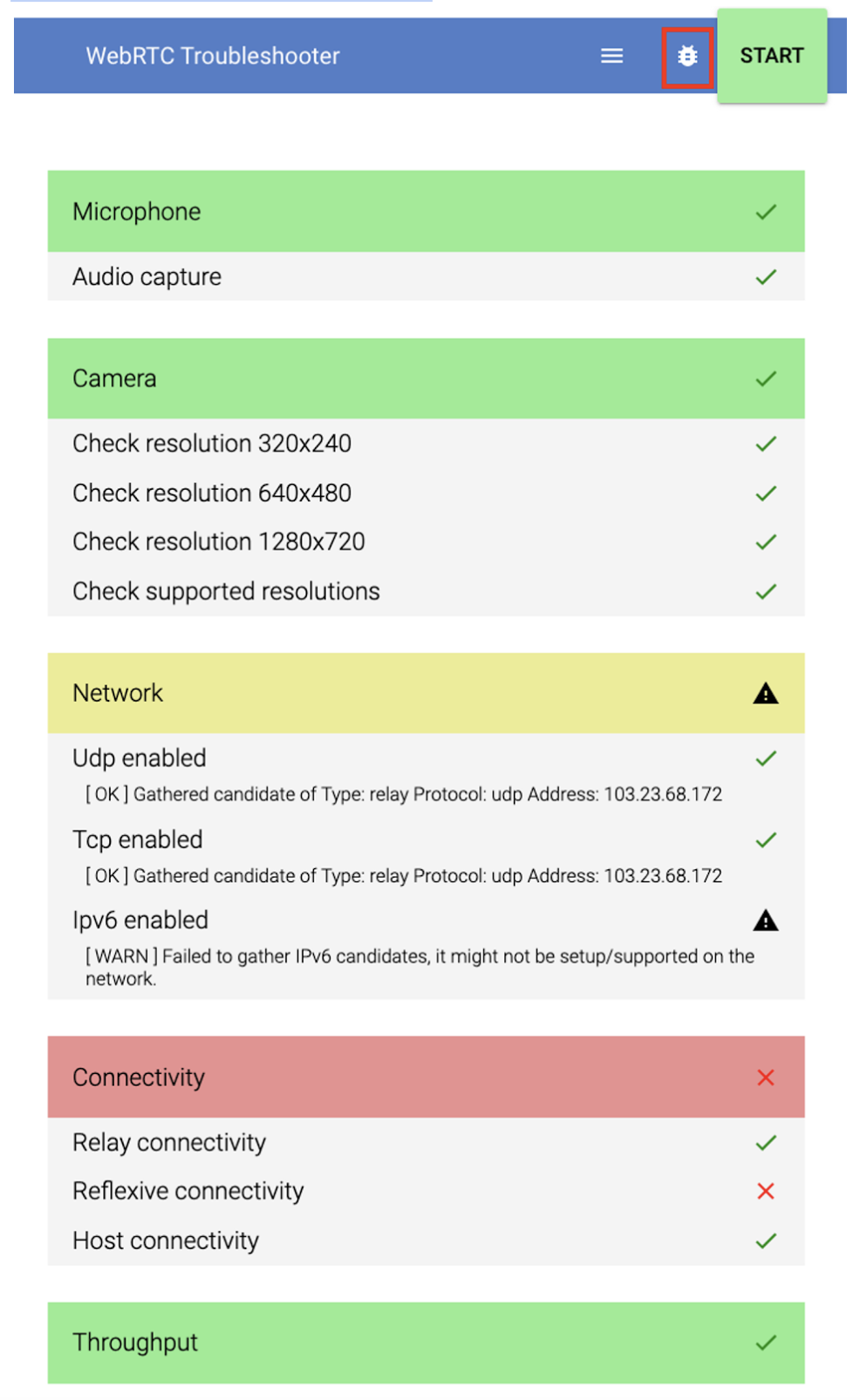 7. From the displayed screen, click "DOWNLOAD REPORT"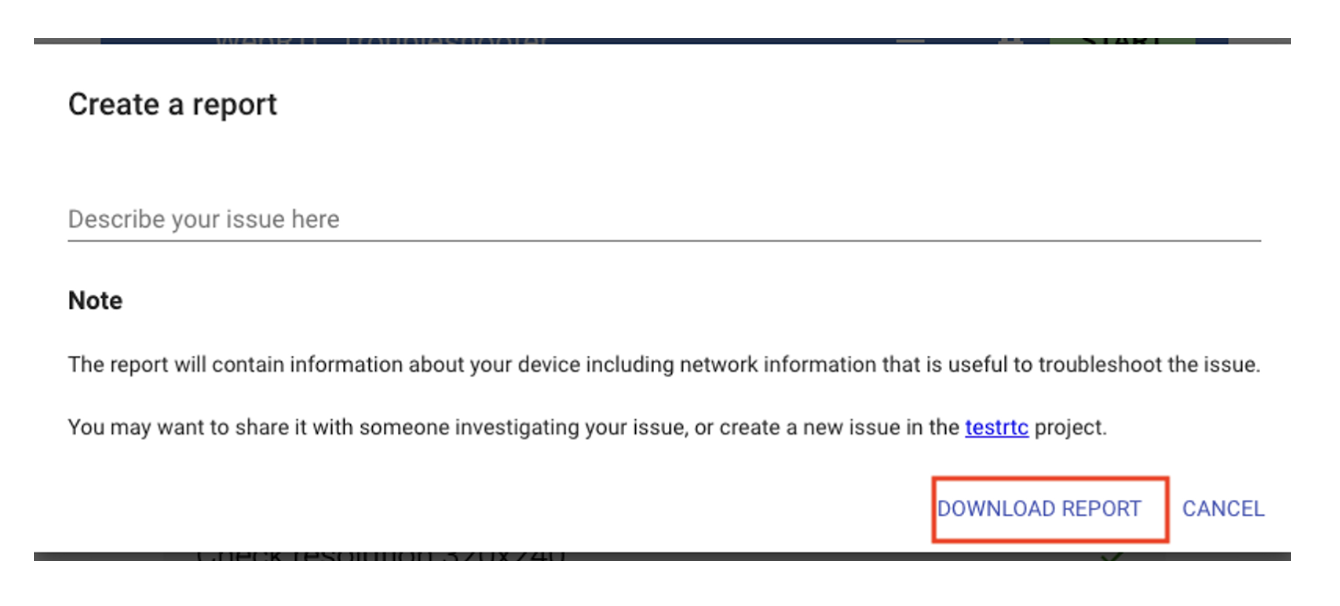 Send File Image
Please provide the following information to our technical support team:
OS type and version
Browser type and version
Details of what is happening

■ Inquiry form
*Please select Technical Issue as the category.