Close unused spaces when the paid subscription or trial period ends.
Method of operation
1. Select the Space tab on the main menu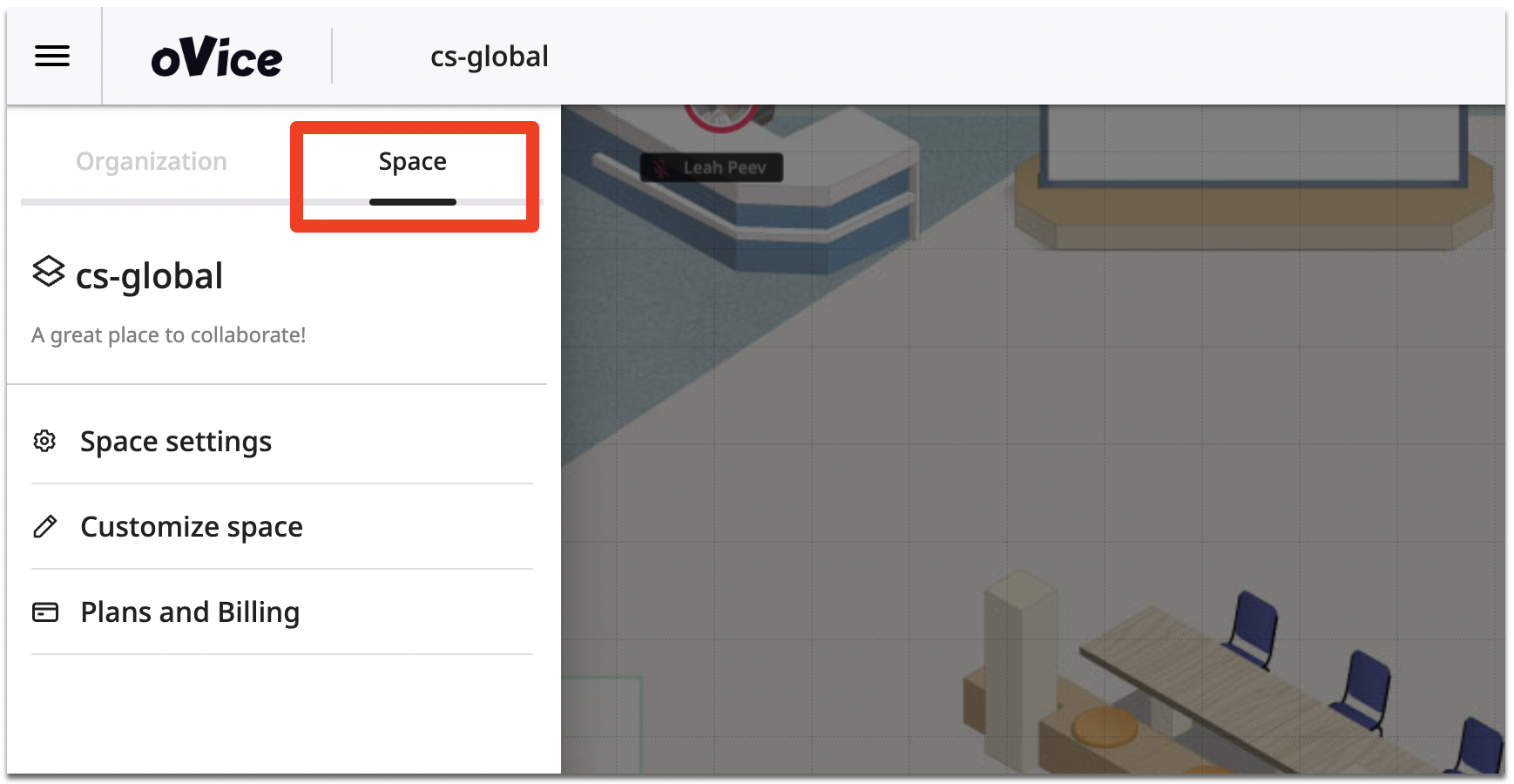 2. Click Close in Space Settings → Space Overview → Close Space
3. Enter the domain and click Close (○○ part of https://〇〇.ovice.in)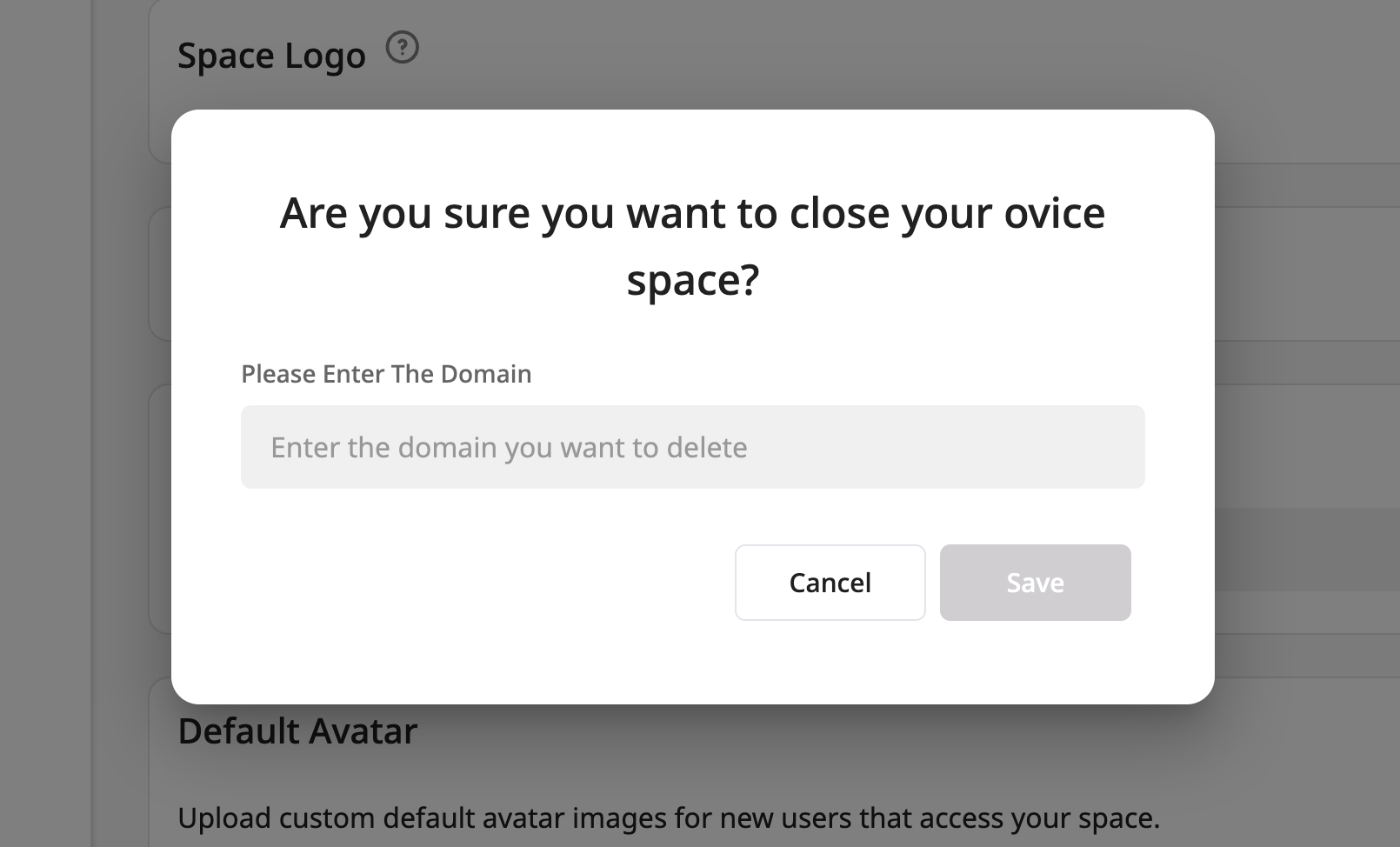 Tips
This operation cannot be performed for spaces with paid contracts or spaces with trial days remaining.