A chatbot powered by AI will answer your questions. If the chatbot answer does not solve the problem, you can connect to our operator and contact us directly via chat.
Eligible Users
How to Access
Click the chat button displayed at the bottom right of the space administrator screen.

Available on Administrator Screens:
Space Settings
Customize your Space
Plans and Billing
Organization
*Displayed when the browser language setting is set to Japanese, English, or Korean.
*Not displayed on mobile devices.
How to Use
Chatbot Support
Click the button corresponding to the question or enter the question in the text area and send it. You can enter and send questions even while you are in the middle of a conversation with the bot.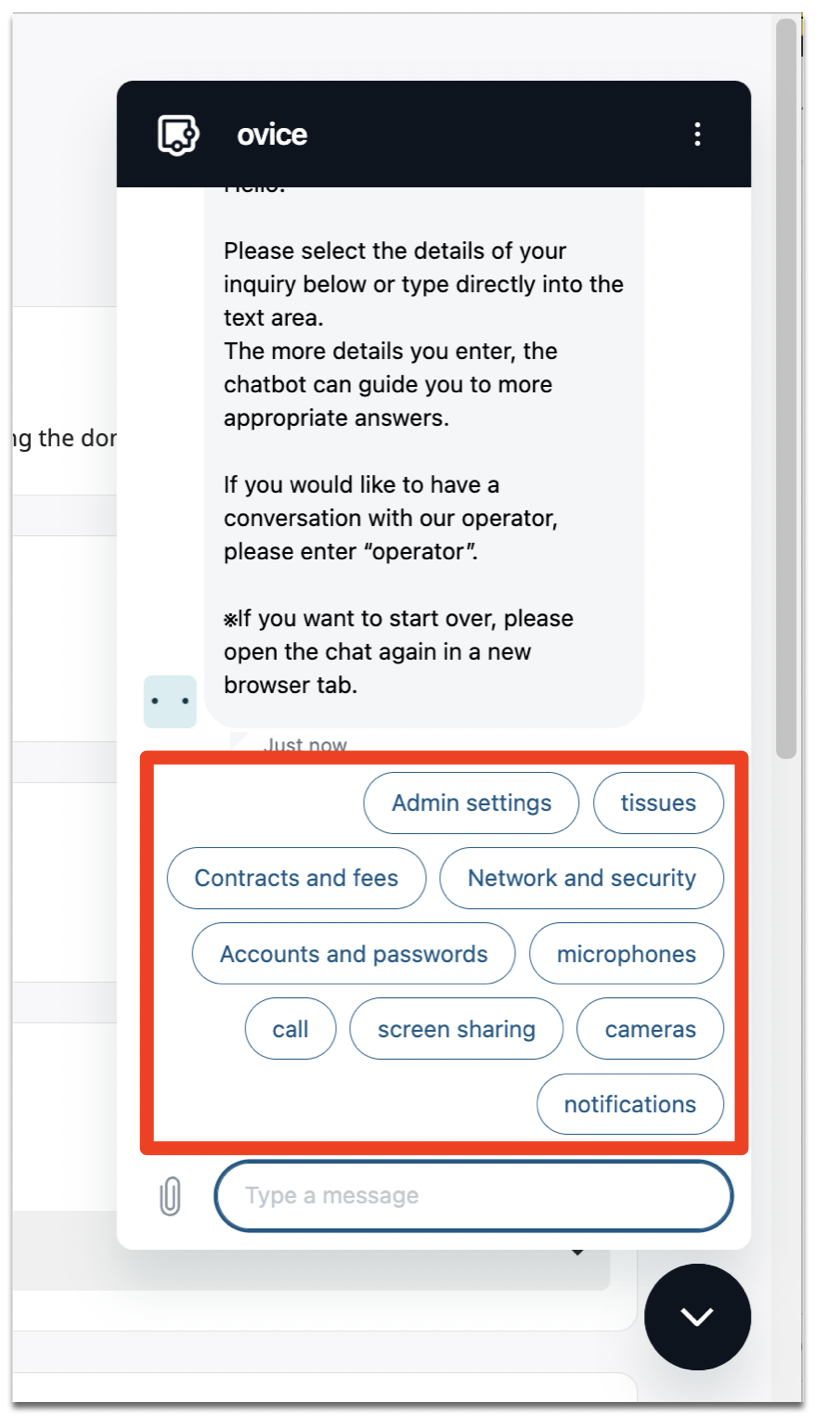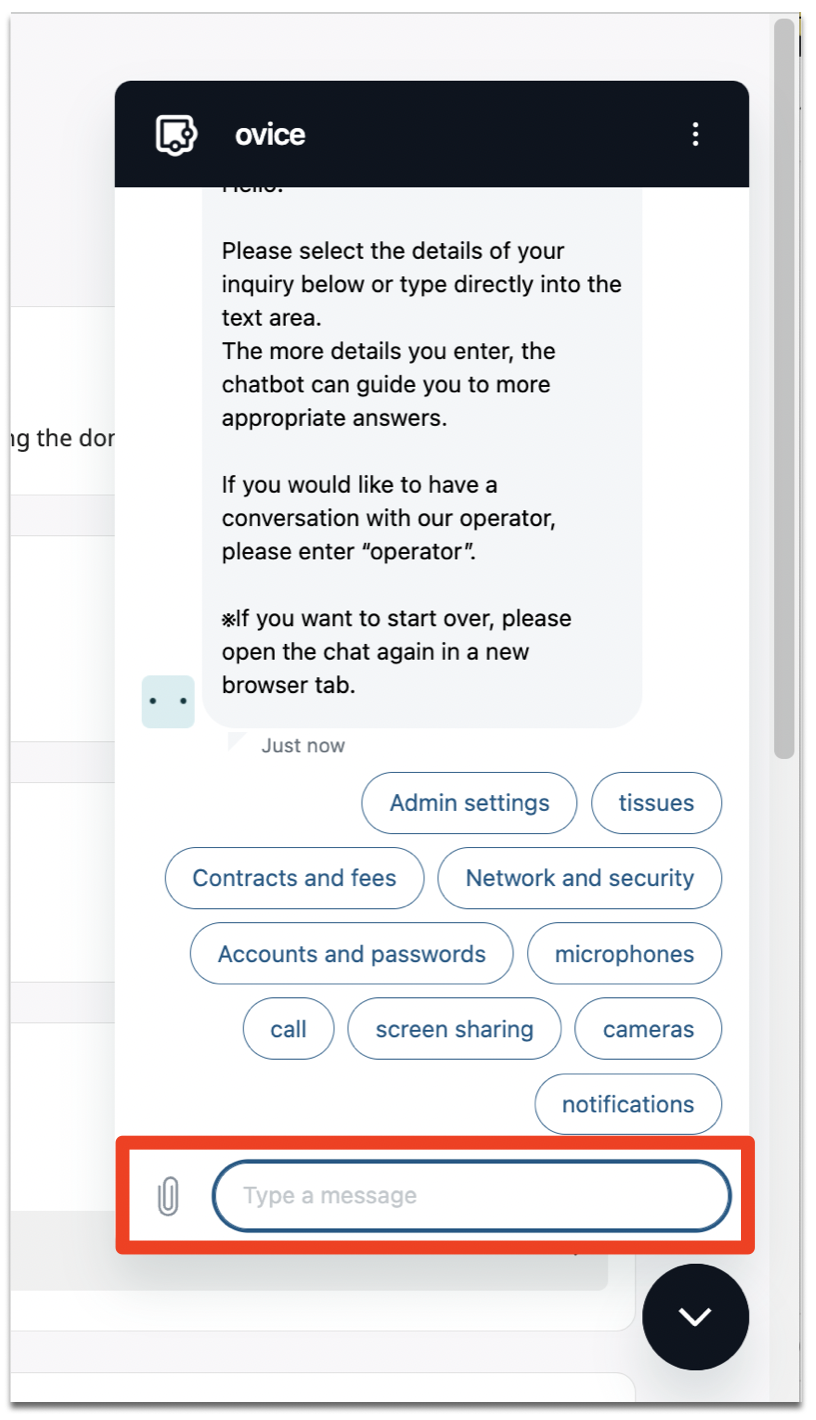 Operator Support
You can connect to our operator and chat directly. If you want an operator, enter "operator" in the text area and answer each question from the chatbot.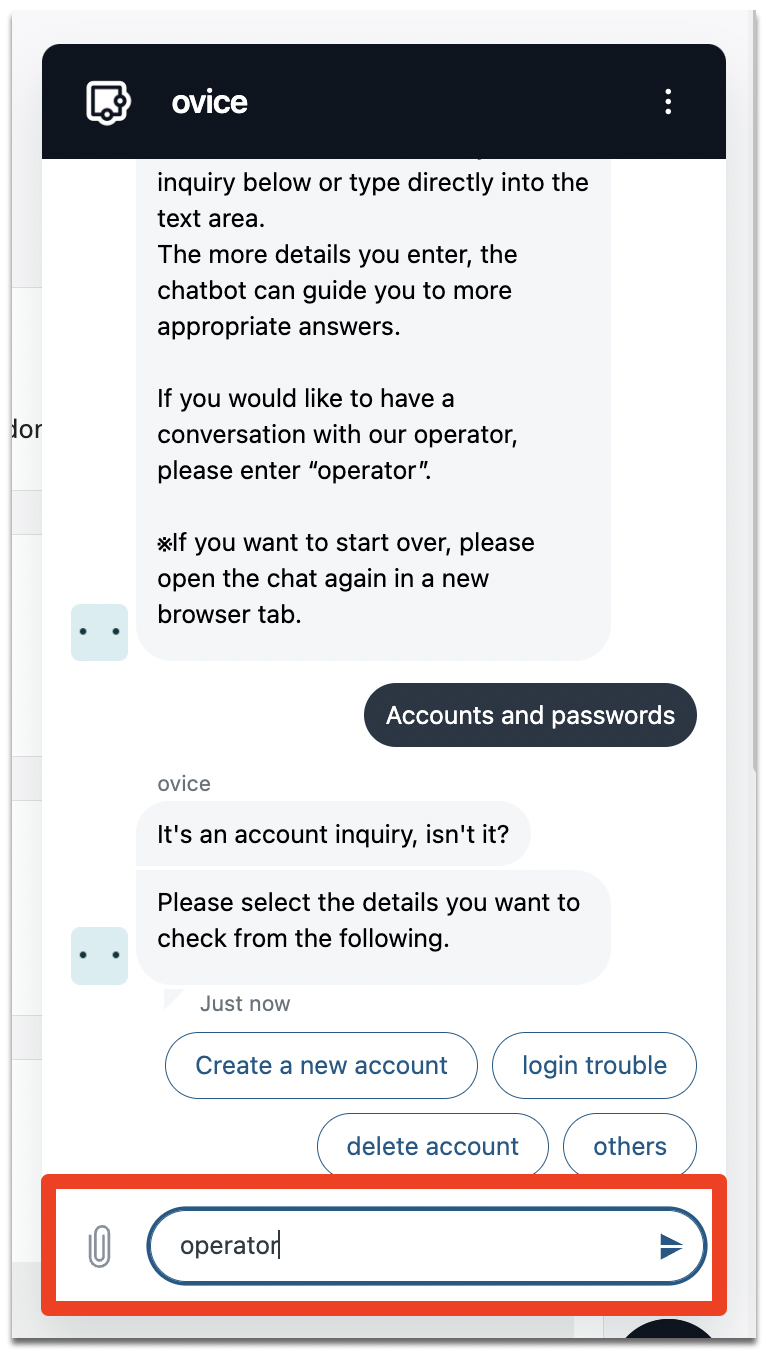 During business hours, we will connect you to the operator in order.
Business Hours
Japanese: Weekdays 10:00-12:00 | 13:00-16:00 (JST)
Korean: Weekdays 10:00-17:00 (KST)
English: Currently Unavailable (submit a Support Request for fastest response)
Chat Support FAQs
I want to restart the chat from the beginning
Please close the browser tab that has the chat screen open and open the chat in a new browser tab. If the past chat history is displayed even in a new browser tab, wait about 10 minutes and open the chat again in a new browser tab.
I can't get the answer I want from the chatbot
The more specific your question is, the more the chatbot can provide you with a better answer. If the problem persists, enter "operator" to connect to manned support by our operator.
I want to turn off the chat notification sound
Click the three dots in the upper right corner of the chat screen and turn off the sound on toggle.