Having issues signing in? Can't remember your login information? You may want to try resetting your password.
From the login screen, click the Forgot your Password link, and enter the email address associated with your oVice account.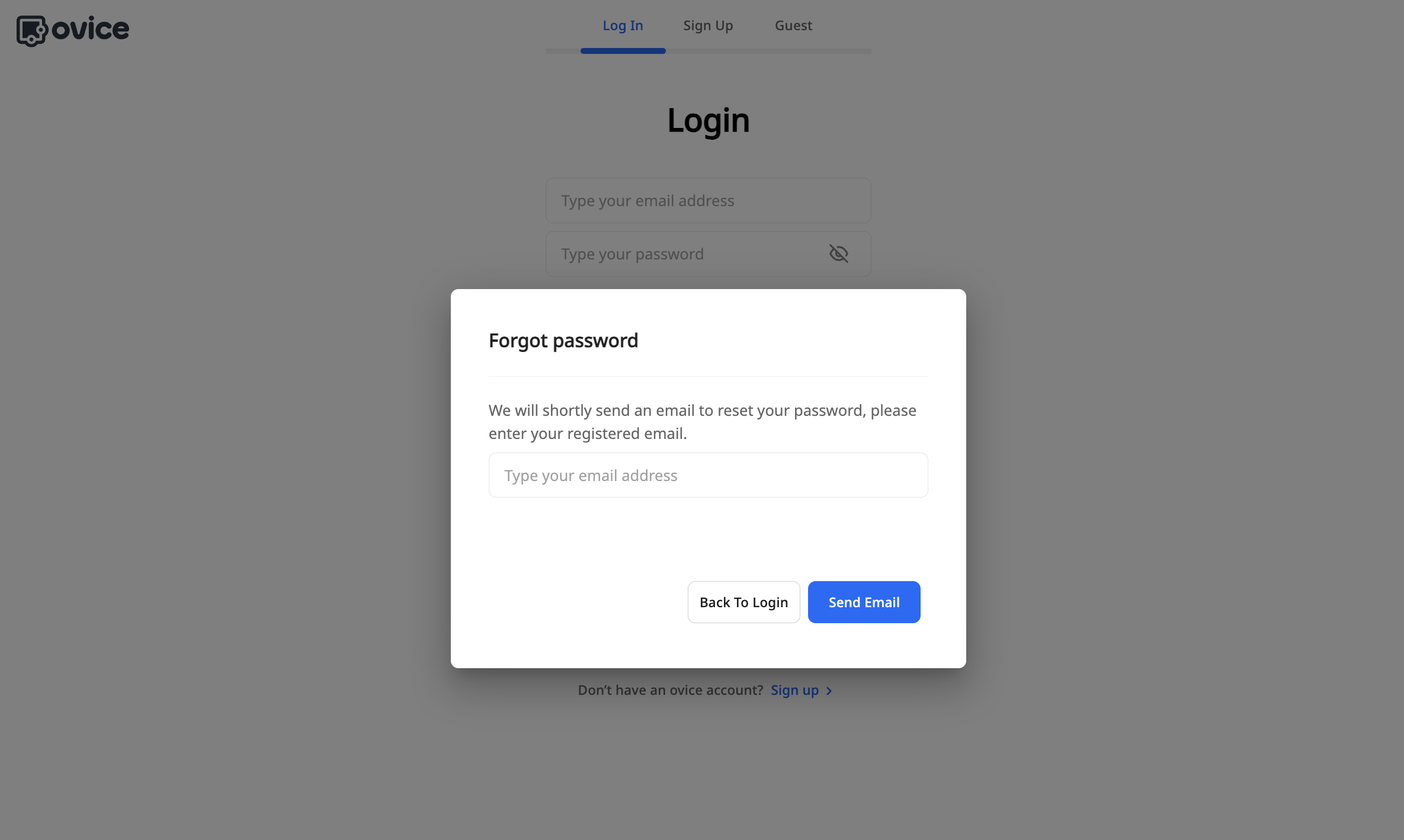 In your email Inbox, look for the password reset email and follow the prompts to choose a new password.
Password Reset Email
The link attached to the email is valid for 48 hours (2 days).
If you do not receive the password reset email after a while, click "Resend email" to resend it.
If you have reset your password and continue to have trouble signing into your account, contact us HERE for assistance.