Embed an external site in your space.By navigating to this scope, the user can browse external sites on oVice.
Method of operation
1. Refer toSpace Object Installation and set basic items
*For the space object type, select "Embedded external service".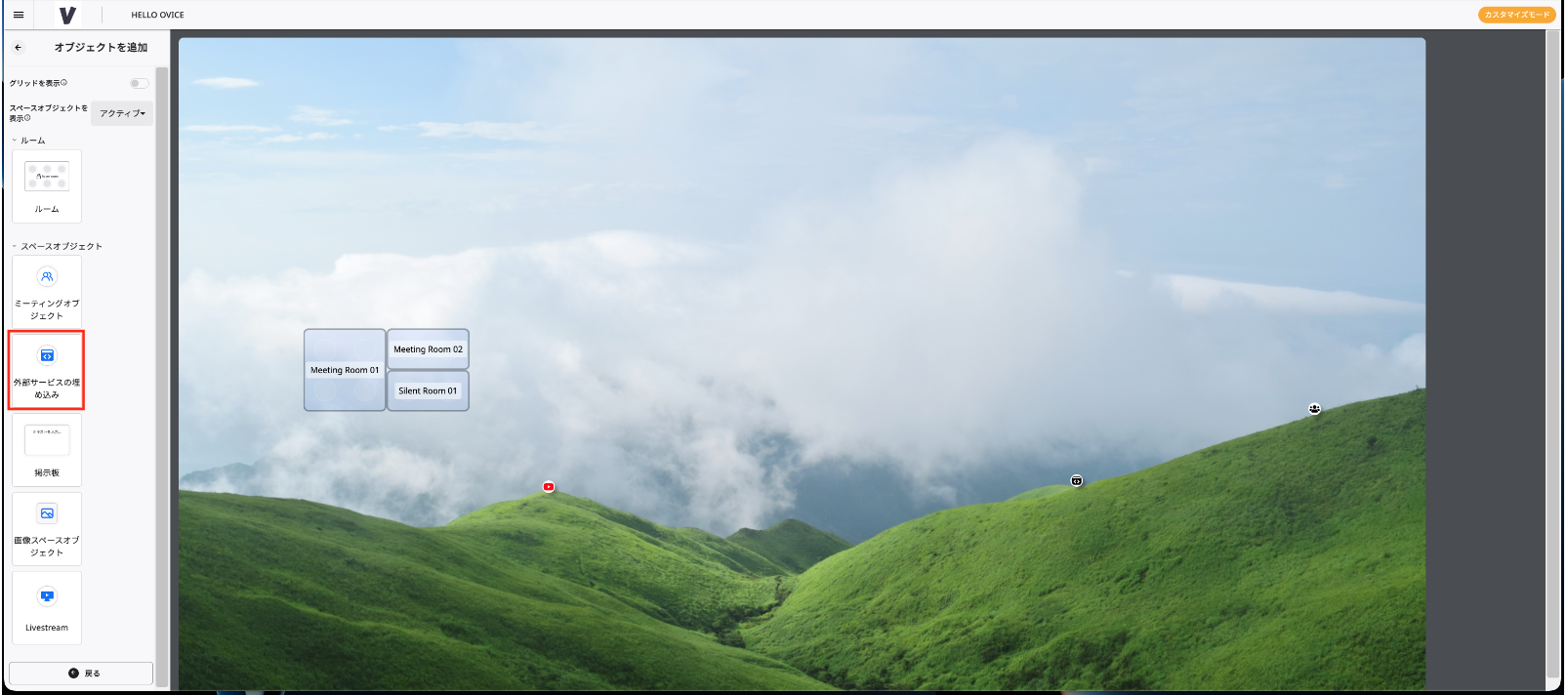 2. Select iframe in "Embed Service"
3. Enter "URL"
4. Click "Save"
Operations in space
1. A connectable user connects to a fixed object
2. [Only if you want to change the URL] Enter the URL and click "Load"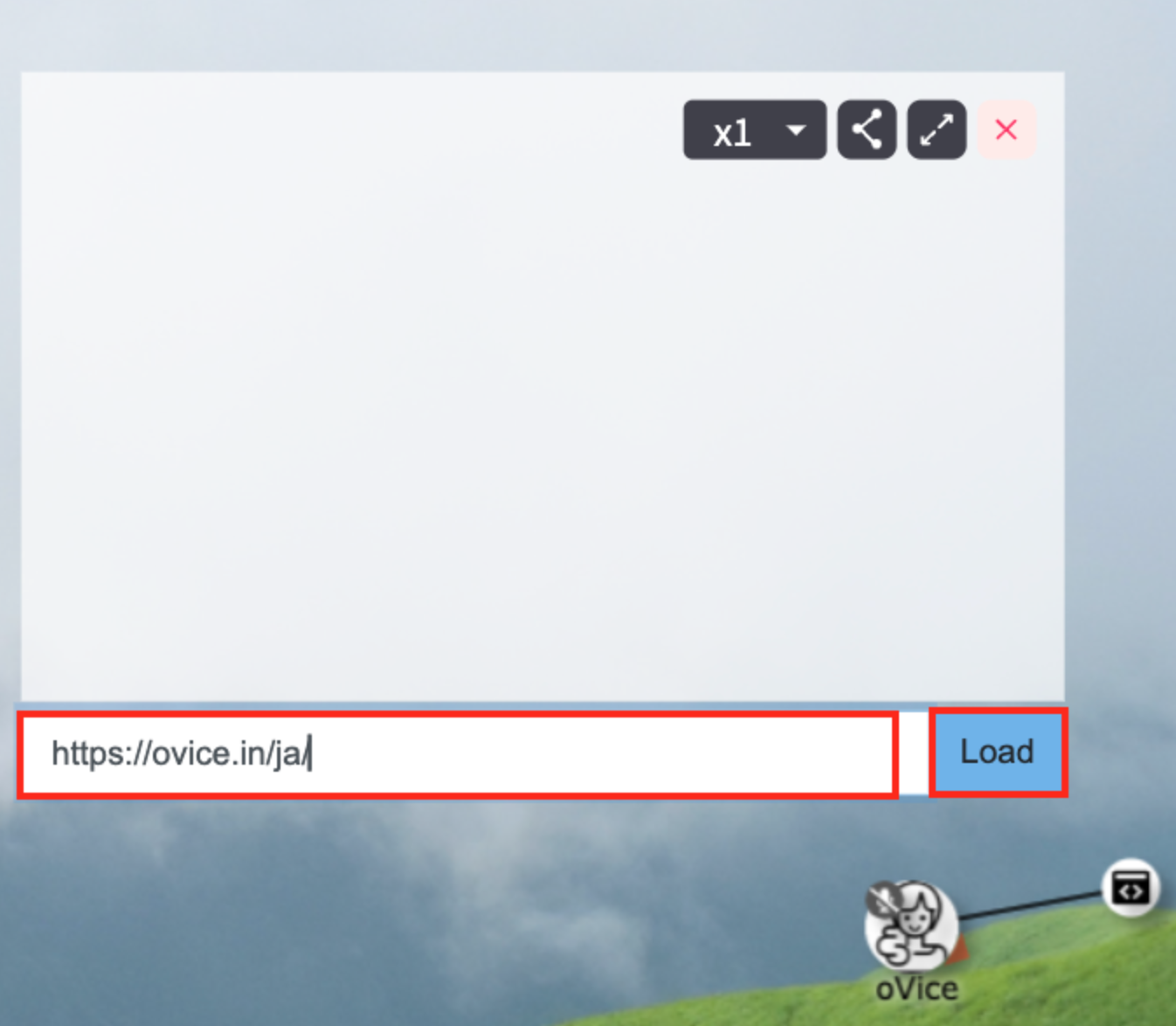 Tips
If the error is displayed even if the embedding settings are correct, the referring site may not allow embedding.Please check the referenced site.