Edit or delete already placed space objects. The user privileges that can be operated differ depending on the administrator settings.
Space customization permission
Method of operation
Customize Space -> Space Objects and Rooms -> Click "Edit Space Objects/Rooms"
Change Space Object Information/Position
Click each object name. See below for items that can be edited.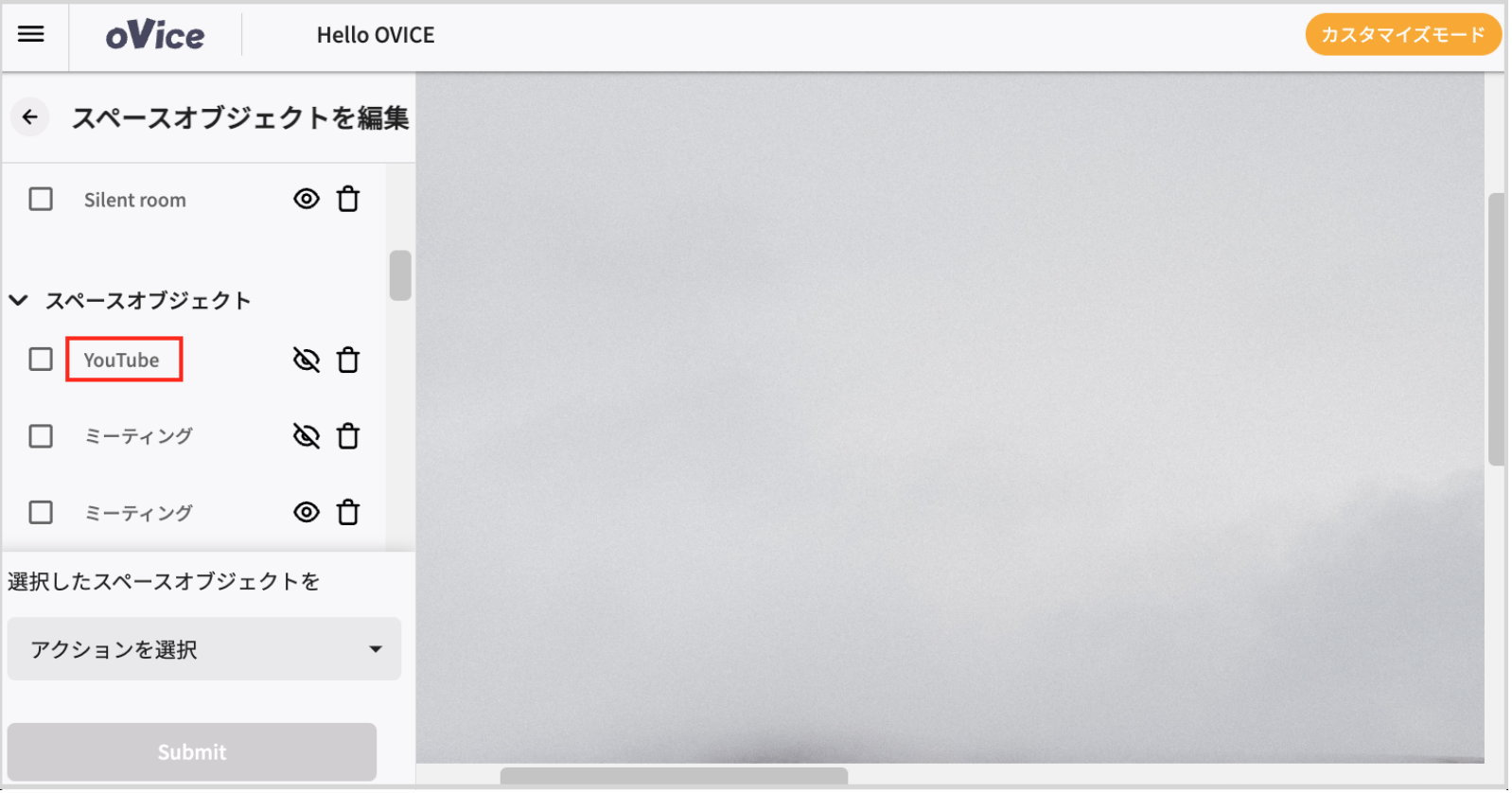 Show/hide space
This is a setting to hide space objects that are not used temporarily from the space and use them again later. To switch, click the display switch button.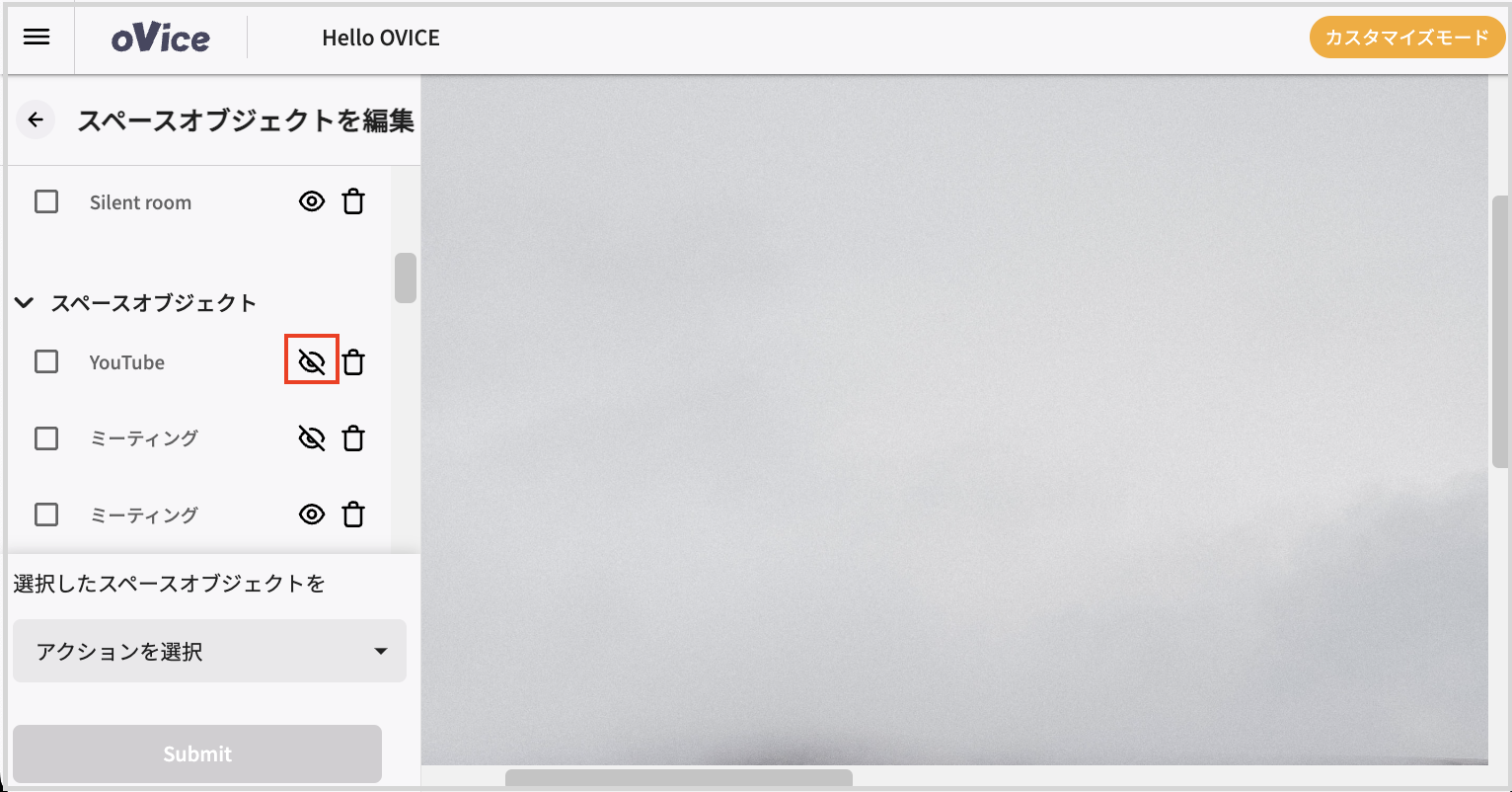 Delete
Click the trash can button. Objects once deleted cannot be restored.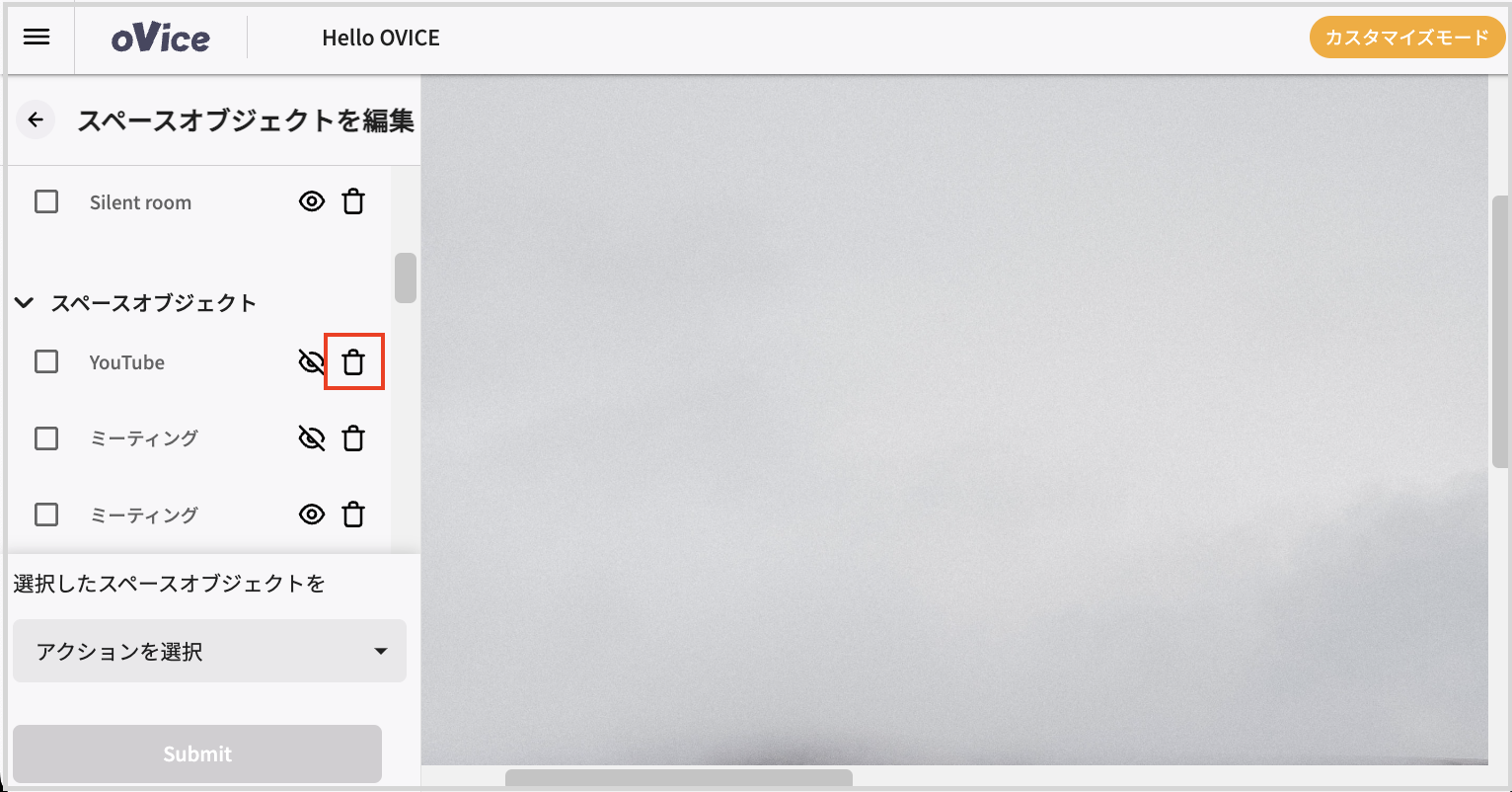 Tips
1. Check the target object (Room can be selected at the same time)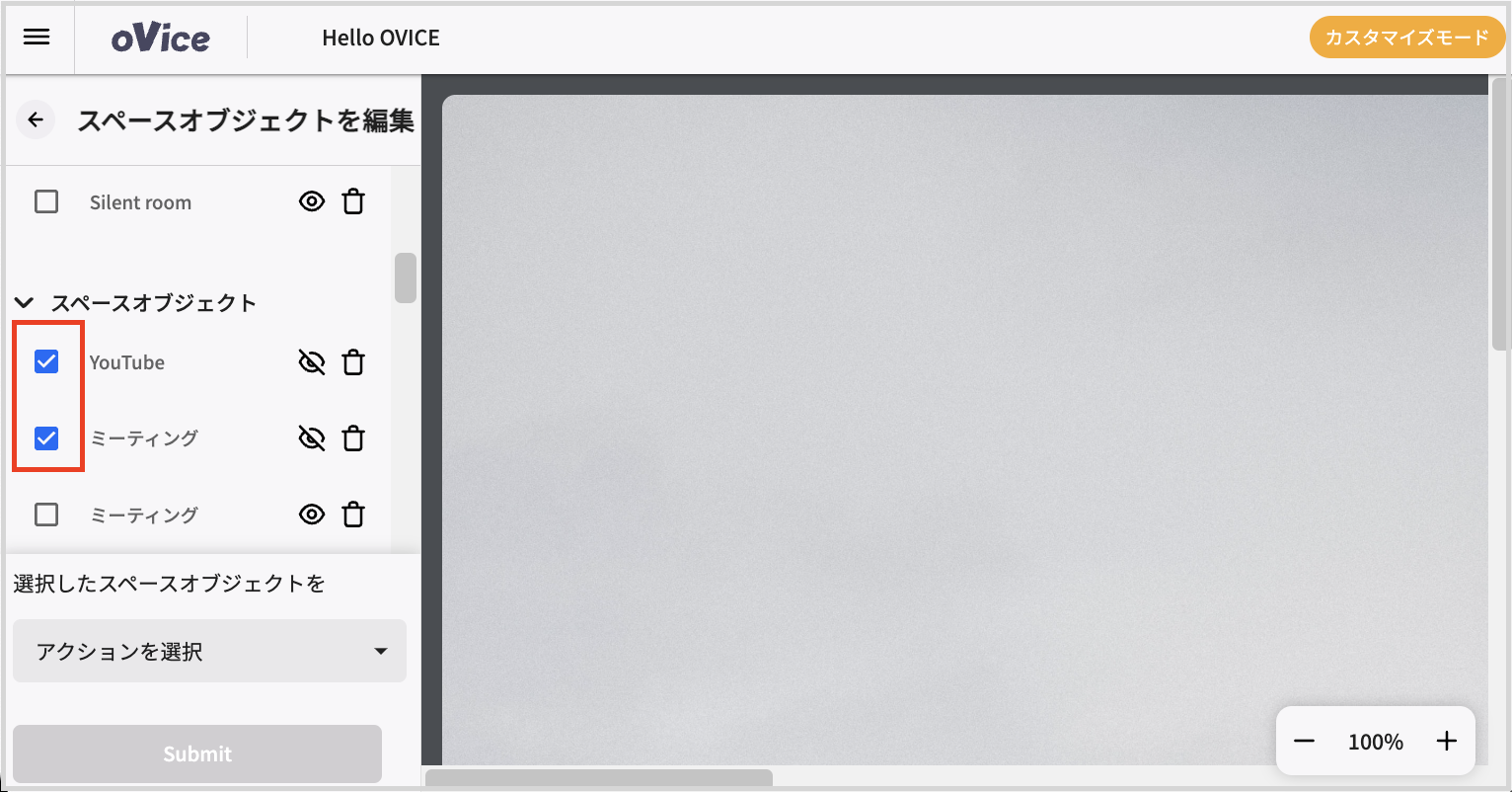 2. Select the edit content from the "Select Action" pull-down
3. Click "Save"