We have added an inquiry form link for ovice customer support on the management menu in the space.

See the article below for more details.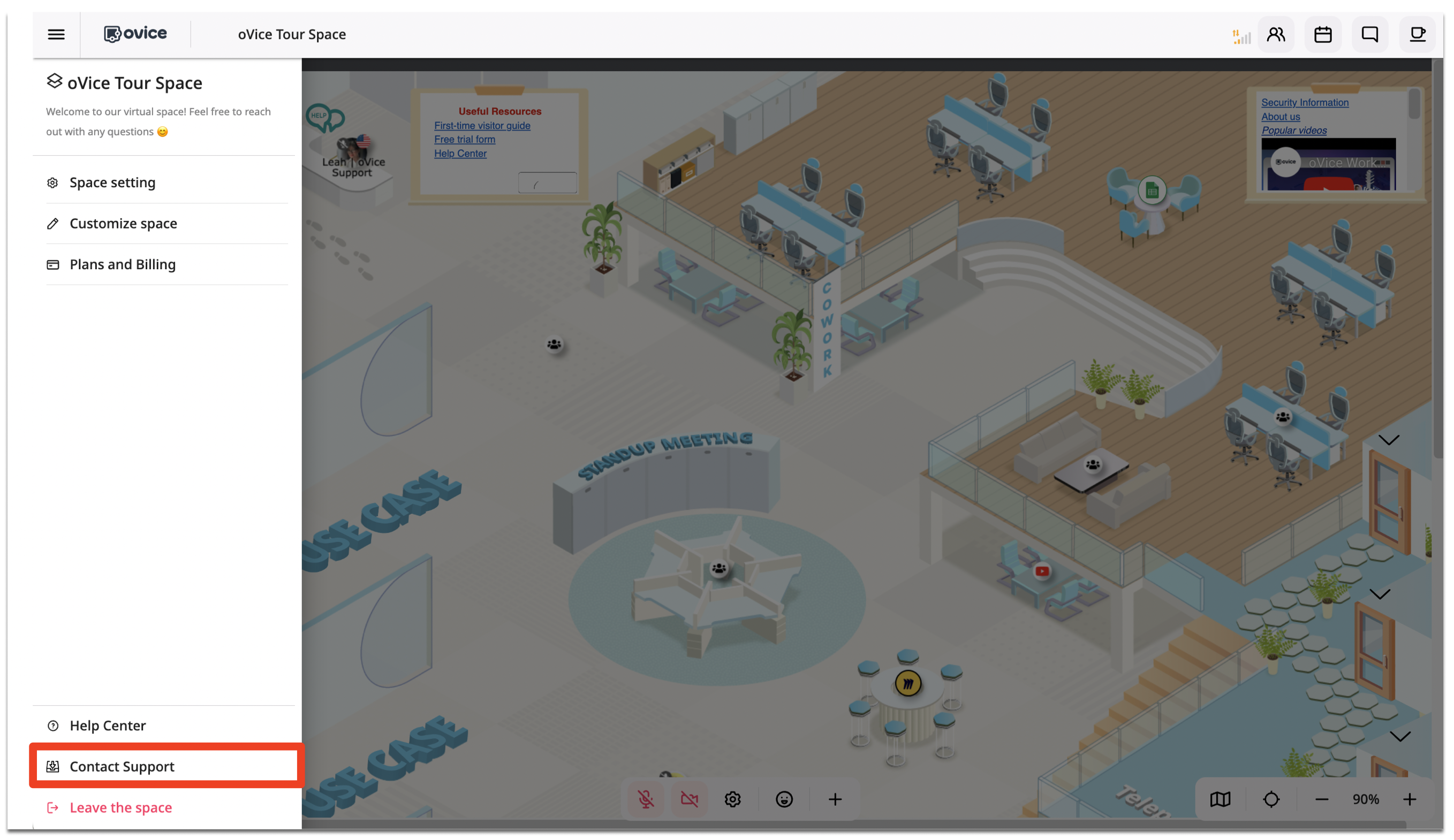 Please note: the link of the inquiry form previously accessed on the ovice homepage will soon be hidden; please contact us from the link within the space.