Reaction Sound Effect Volume Change
The farther away from the reacting user's avatar, the softer the reaction sound effect. As before, the sound effects do not reach beyond the 3x range.
reaction
Login Screen UX Update 
The first screen displayed when accessing the space URL has been changed from the guest access screen to the account login screen.
The following error message is now displayed when trying to log in with an unregistered email address"
"The email address or password is incorrect. Please check the details you have entered and try again. If you have not yet registered for an account, please sign up or access as a guest ."
Always Show Control Toolbar
You can now select whether to always show or hide the control toolbar displayed at the bottom center of the space on the "Profile" tab of your personal settings.
Profile settings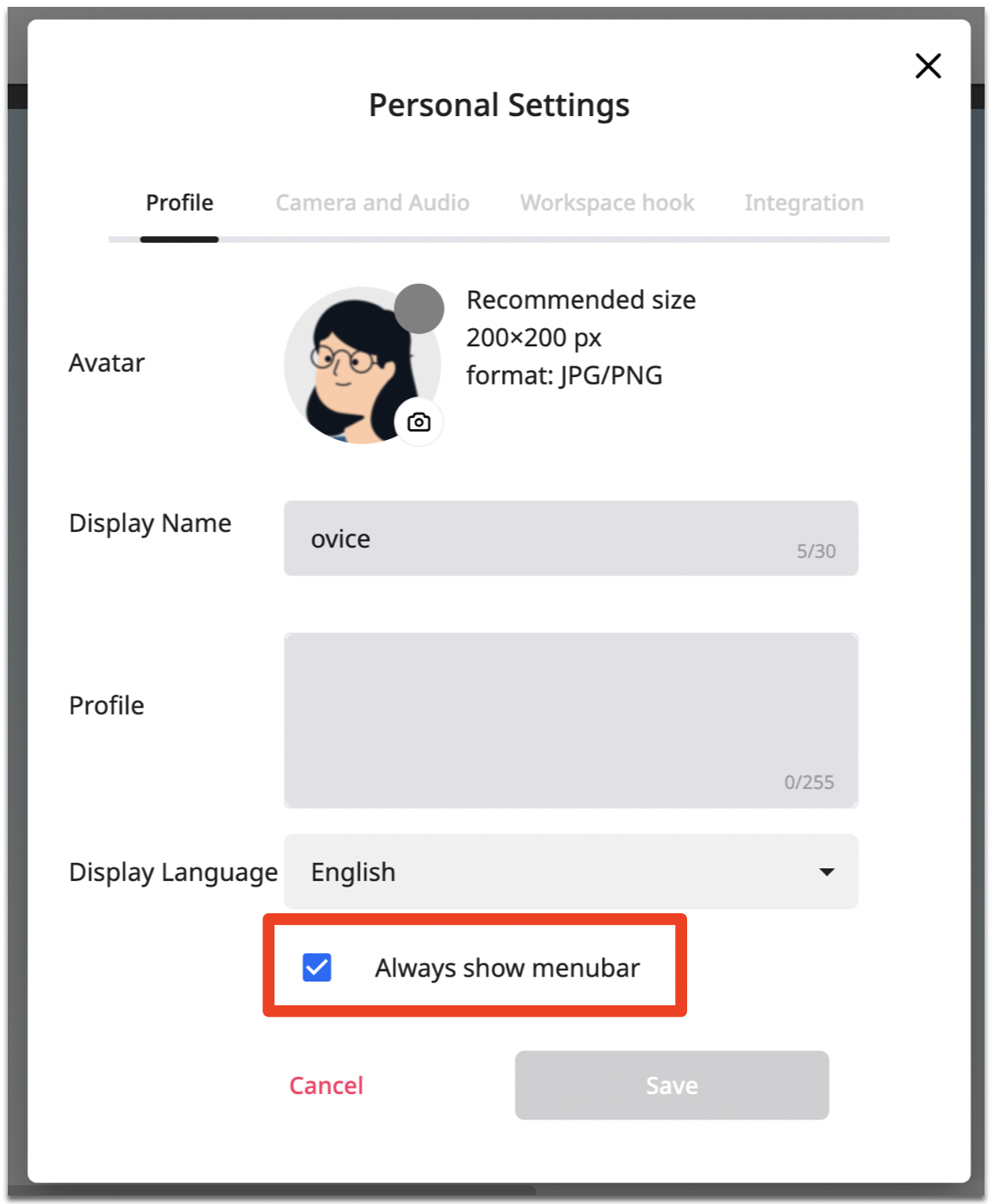 Change how Avatar Names are Displayed
If your avatar name is too long and doesn't fit in the name holder on the space, you can now see it in the tooltip that appears when hovering over your avatar.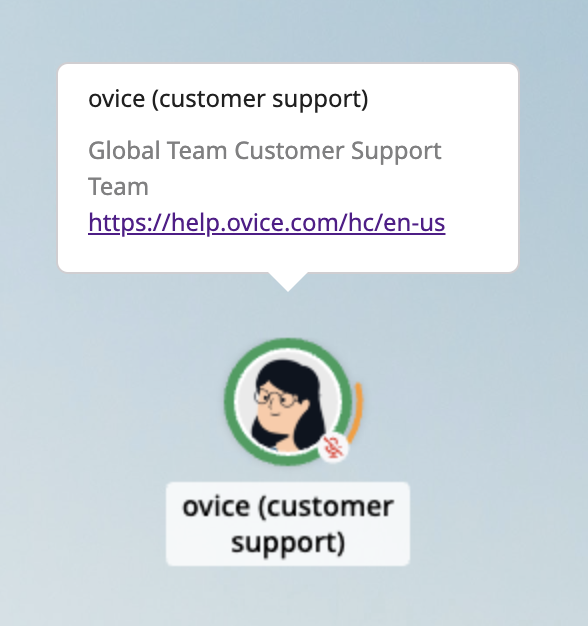 Added Offline Linkage of Microsoft Teams Status
Offline status in Microsoft Teams now shows the Teams offline icon on the ovice avatar.
Microsoft Teams status linkage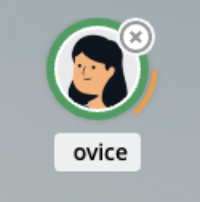 Enable Shoulder Tap for ovice Go Users
A user accessing from a web browser can now tap the shoulders of the office Go user displayed on the space. ovice Go users are displayed on the space with the following status ring colors. ovice Go users will receive shoulder-tap notifications from the app.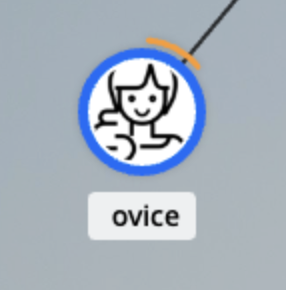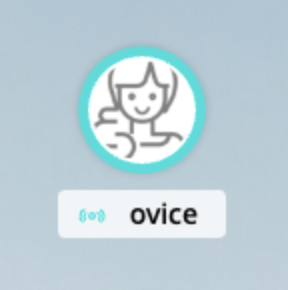 ovice microphone/camera setting screen

Delete All Chat History

User permission to delete all chat history has been changed from admin and member to admin only.
chat

Change of Japanese Notation

Changed the tooltip of the gear button in the bottom center menu to "Personal Settings".

Added an Error Message when the Microphone/Camera is Not Detected.

When ovice does not detect the microphone/camera, an error message is now displayed in the upper right corner of the setting screen and space screen.