Adding entry/exit notifications to Meeting rooms
When you are in a meeting room, the name of the user entering or leaving the meeting room is now notified in the upper right corner of the screen.
Meeting room/silent room

Change default value of volume
Changed default speaker volume setting from 50% to 100%. This change will be applied not only to new users, but also to those who change their status from "Working" to "Available".
audio settings
Specification change of mention chat
When you receive a mention chat, you can now check the content in the pop-up notification at the top right of the screen.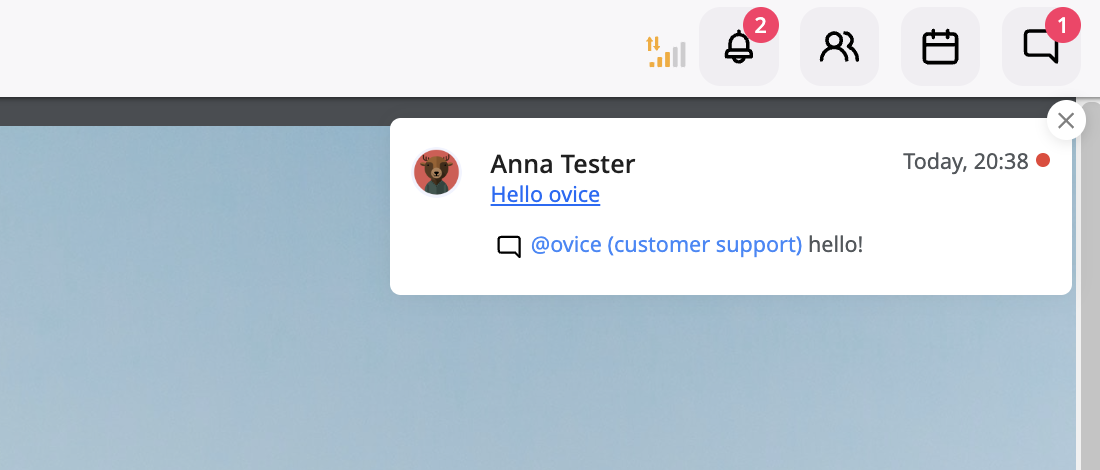 Mention chats (direct messages) are now visible in the notification center even when you reload the browser tab. (Saved on the server for 3 months.)
Notification Center
Changed the notification method of shoulder tap
Instead of receiving a @username✋ mention chat, you will now see a pop-up notification in the upper right corner of the screen when receiving a shoulder tap.
shoulder tap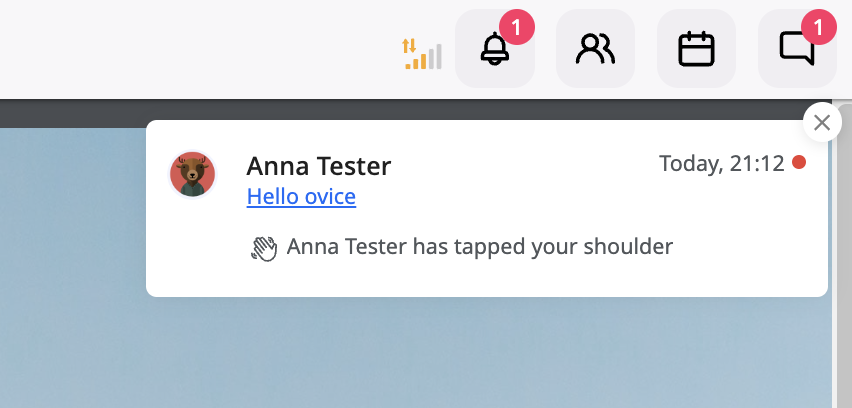 Call notification design change
The pop-up when receiving a call has been unified to the same design as other pop-ups.
calling

Improved username display
Usernames are now displayed correctly for users on the edge of a space.
Updated confirmation dialog when signing up for the first plan
A field to enter the address of the invoice/receipt has been added.
Added a check box to confirm and agree that the paid usage period starts immediately after purchase and cannot be canceled.
Application/change/cancellation of Team/Business plan
Application/change/cancellation of Entry-S/Entry-M plan
One-time application
Added pop-up when applying for a free trial
A confirmation pop-up is now displayed when closing the browser tab on each step screen during the free trial application.