As part of the UIUX update scheduled to be released today, the "Exit" and "Lock" buttons for meeting rooms will be moved to the bottom right of the screen.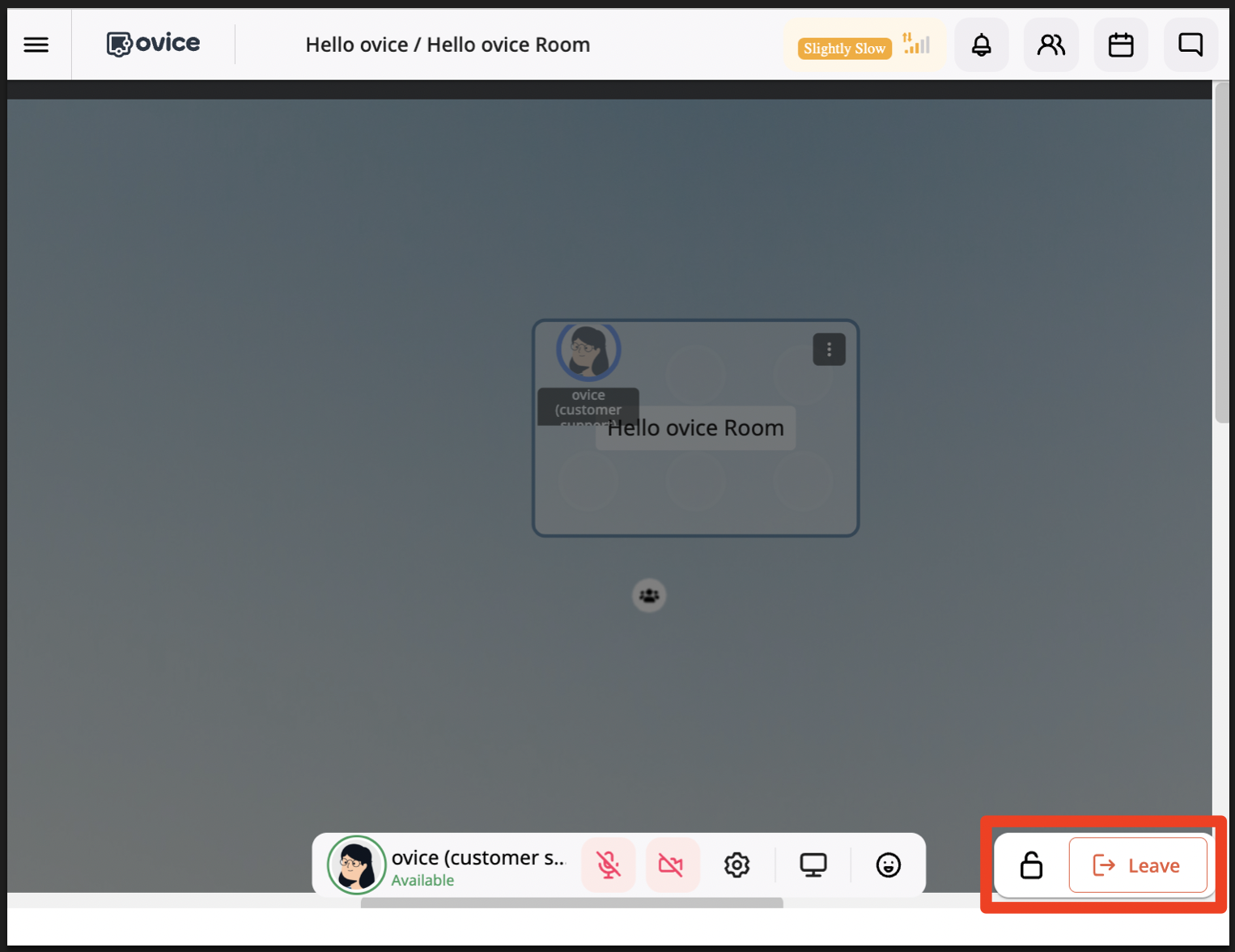 If you are using a mobile device or a narrow browser window, click the three dots on the control menu bar to display the buttons.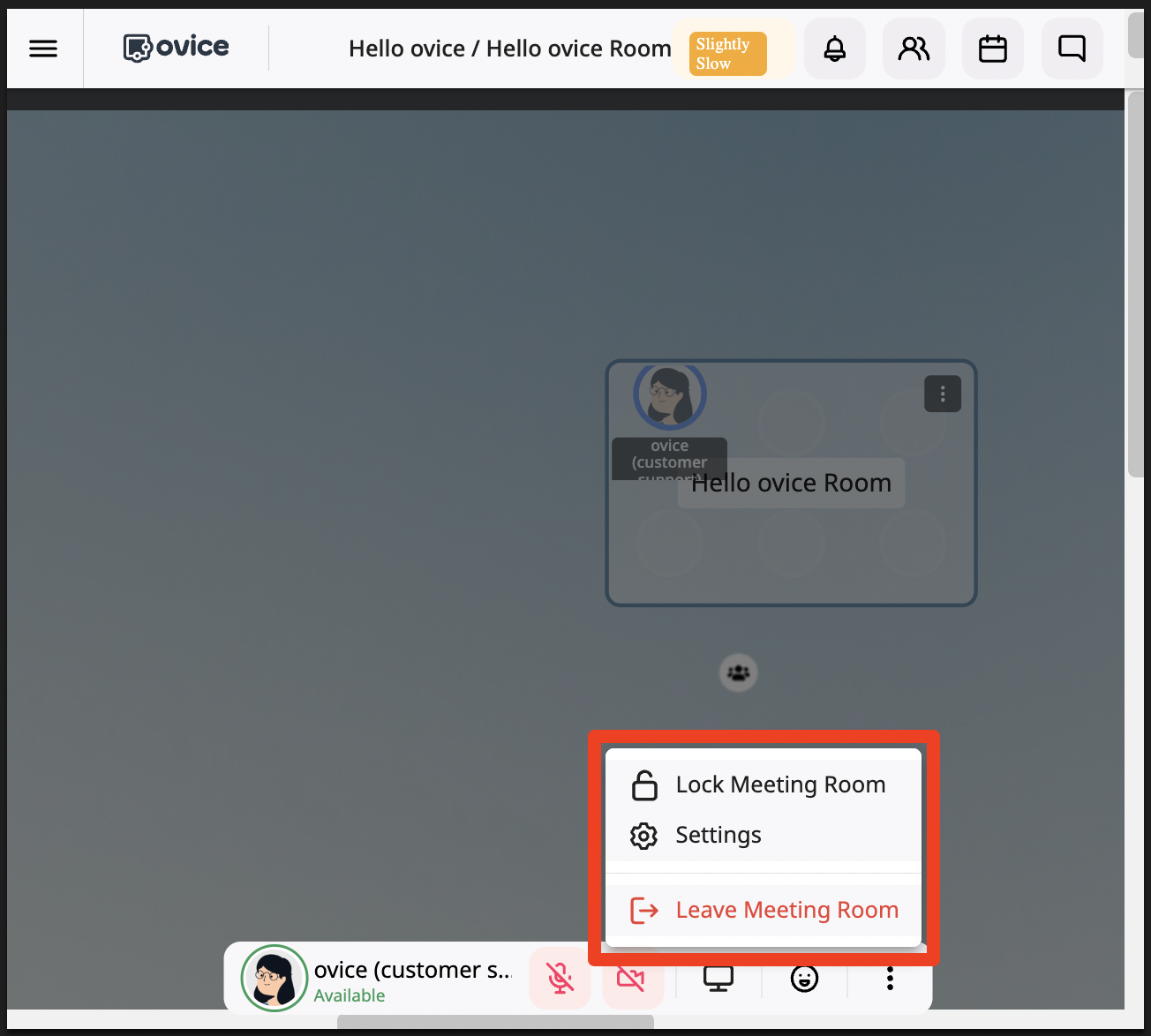 ■Release date and time: Today, September 27, 2023, around 19:00
For details on how to operate the conference room, please see below.
Meeting room/silent room
We appreciate your continued patronage of ovice.