Leave button is now hidden with the release of the user status function:
Since it is now possible to step away by switching the status, the leave button (coffee icon) that was displayed in the upper right corner of the space screen has been removed.
Changing the confirmation method for users who are 'away' from a space:
Users who are away can now only be viewed in the user list, not at the bottom of the space screen.
user list
Shoulder Tap sound effect:
Sound effects are now played not only to the user who received the shoulder tap, but also to the user who made the shoulder tap.
UI change for space list and password reset screen:
Along with the UI revamp of the login screen, the space list and password reset screen have also been updated.
Updated the method of moving to other floors in the hierarchical structure (building):
You can now move up and down one floor from the up and down arrow buttons displayed in the elevator. The UI has also been updated, and no longer hovers over the space design.
Hierarchical structure (building)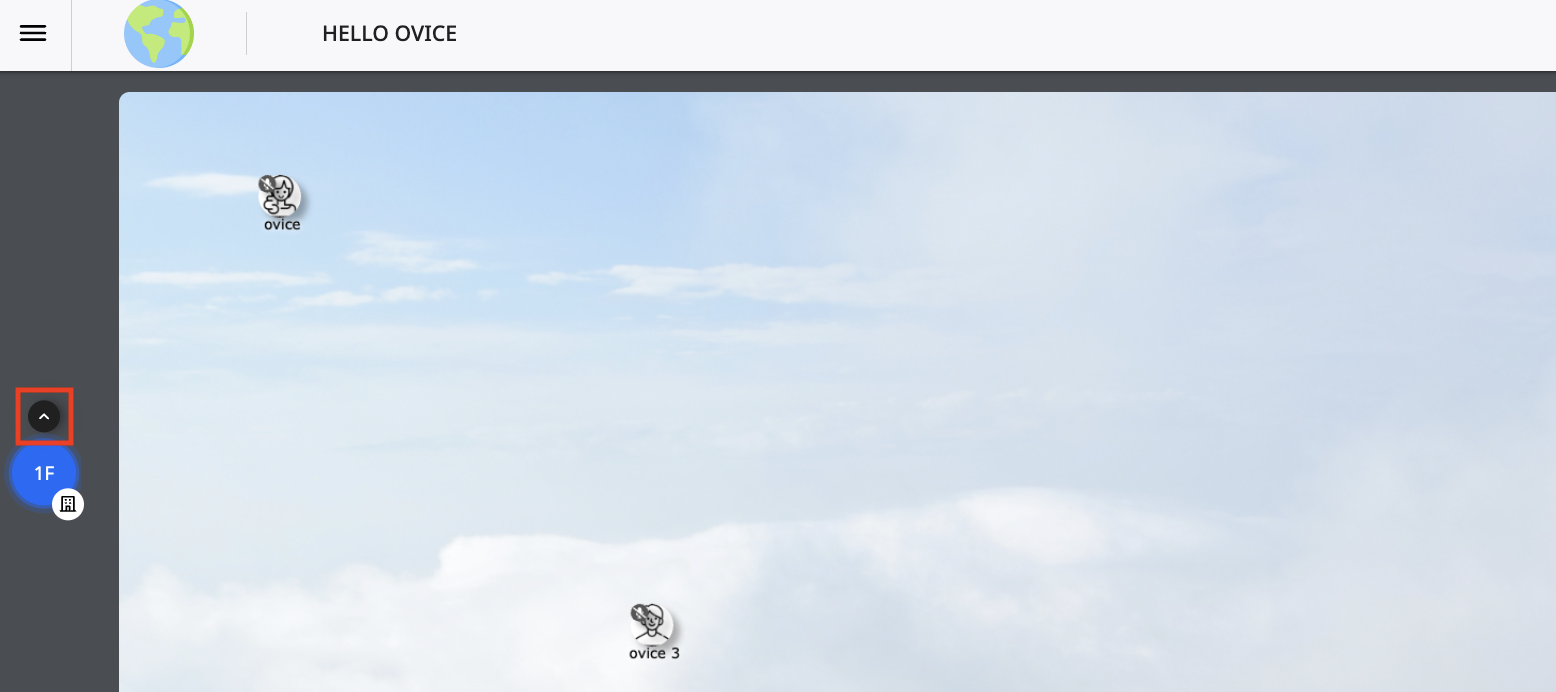 Added tooltip to user list:
By hovering the cursor over a user in the user list, you can now check the continuation of the profile and away notes.
user list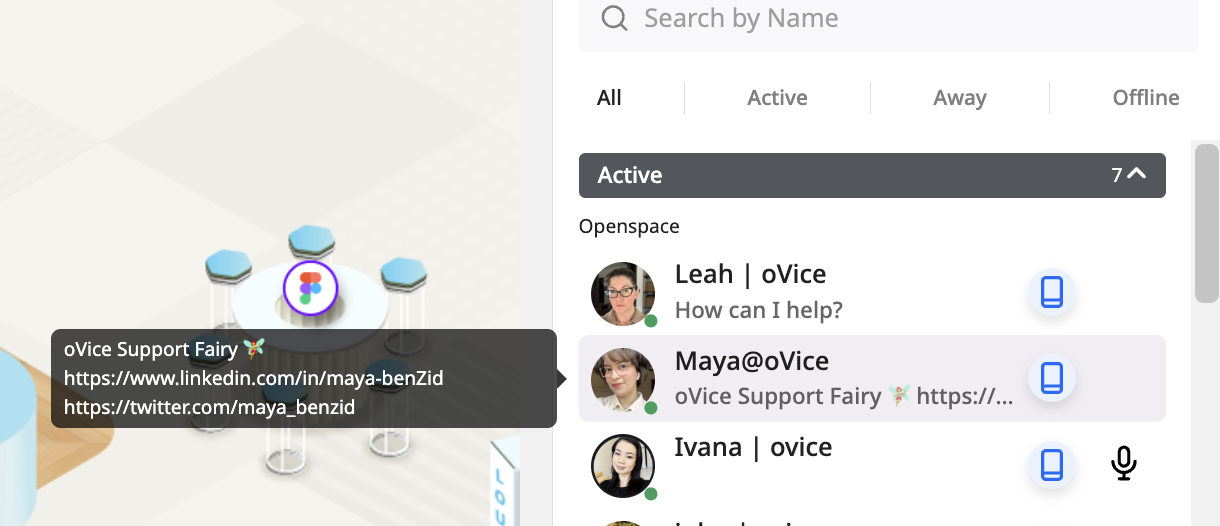 Improved pinning of chat mentions:
Unpinning now also removes the mention target pinned to the chat text area.
Added error message for account creation:
When trying to create an account with a registered email address, the message "This email address has already been registered" is now displayed.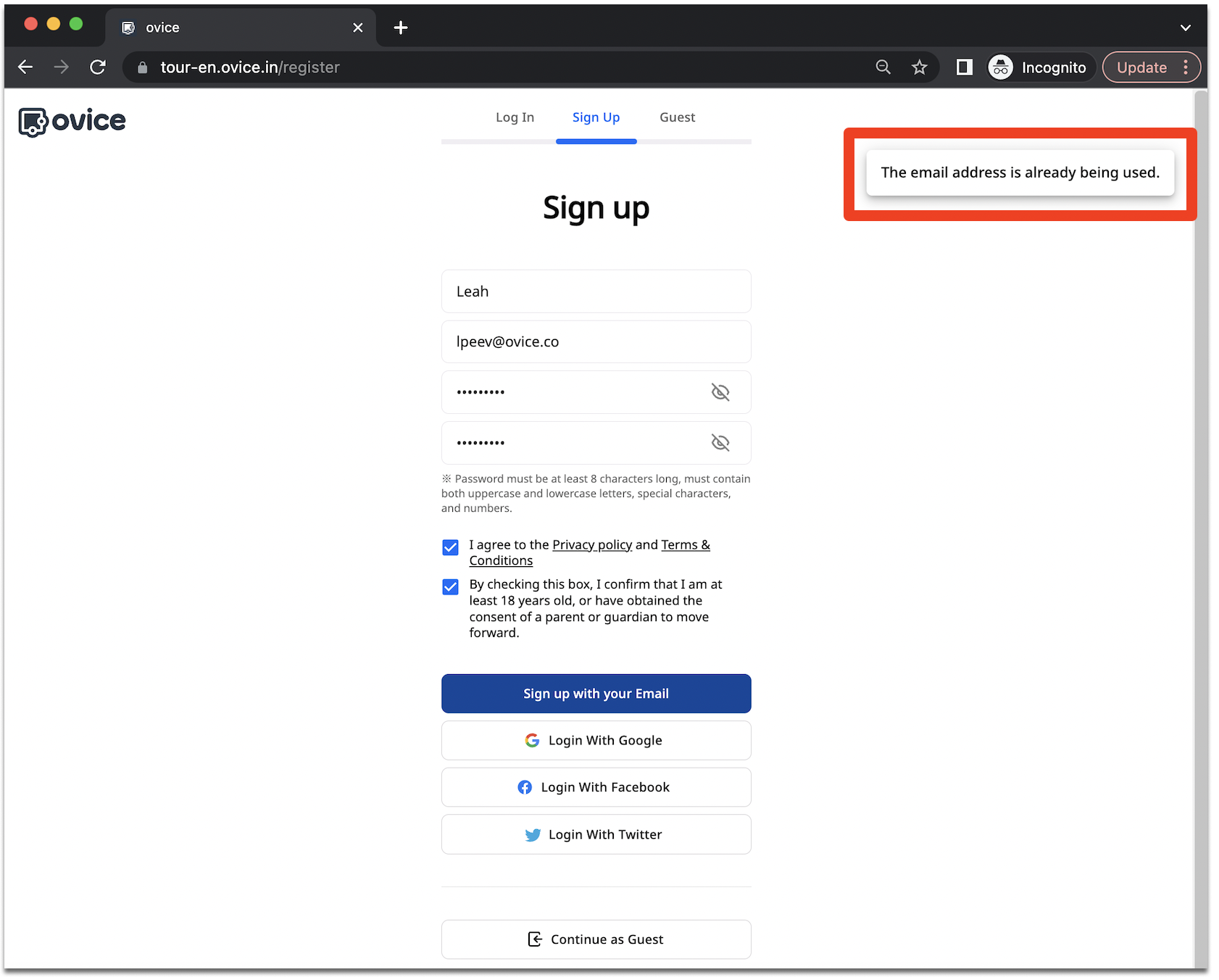 File name display for uploaded virtual backgrounds:
When selecting a virtual background, the file name of the selected virtual background is now displayed in the personalization screen.
camera settings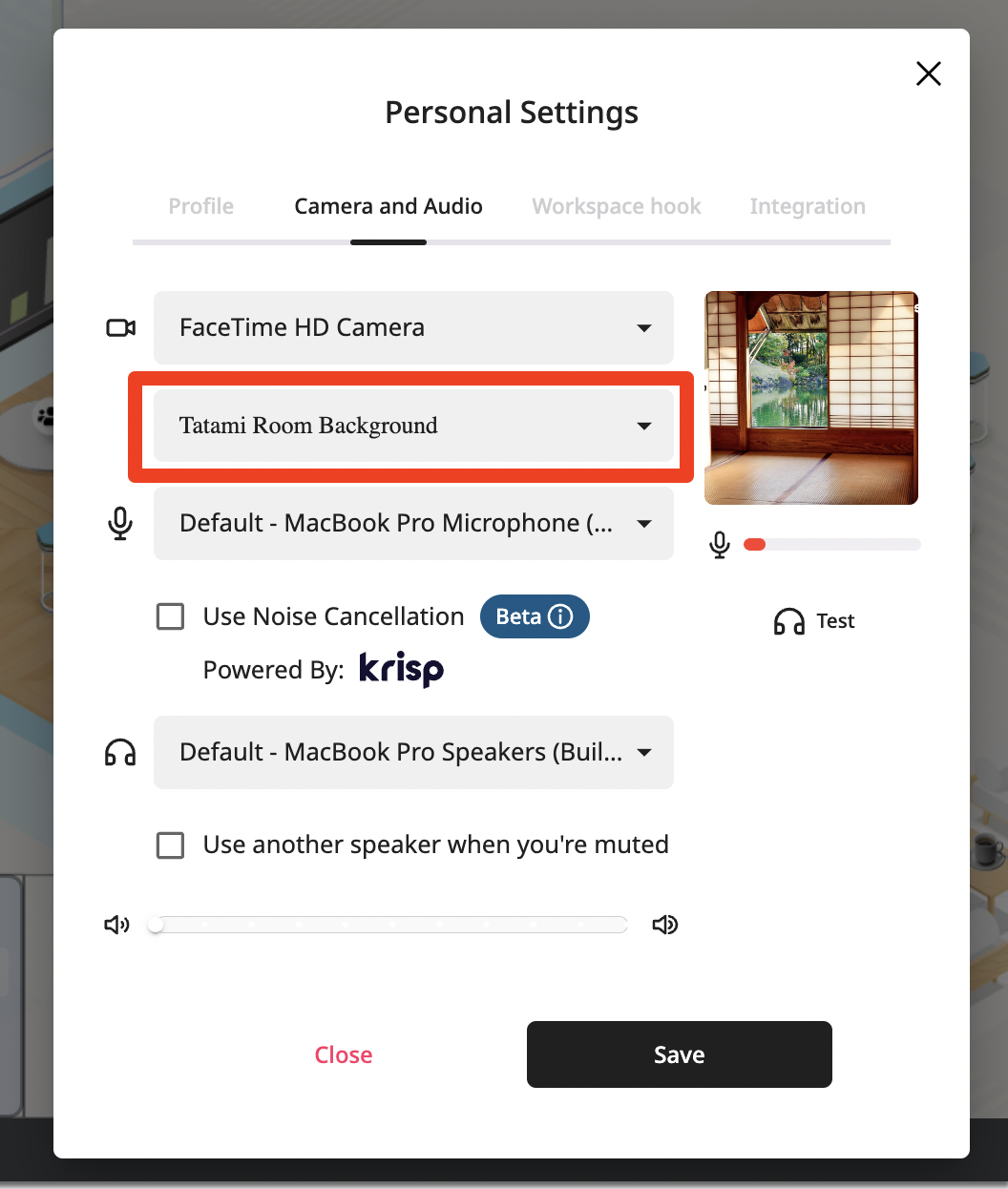 Changed the name of the call authority setting "use authority of call".
Call Usage Rights