A Window is a tool that can broadcast a live view of the actual office or event venue to the space and take two-way communication.
Only available for space objects.
Using space objects
Watch broadcast
Audio can only be heard when moving within the object range.
You can watch the video in one of the following ways. This setting can be changed by setting the delivery mode on the administrator screen.
Broadcast Mode On
The image is also distributed outside the range of the object.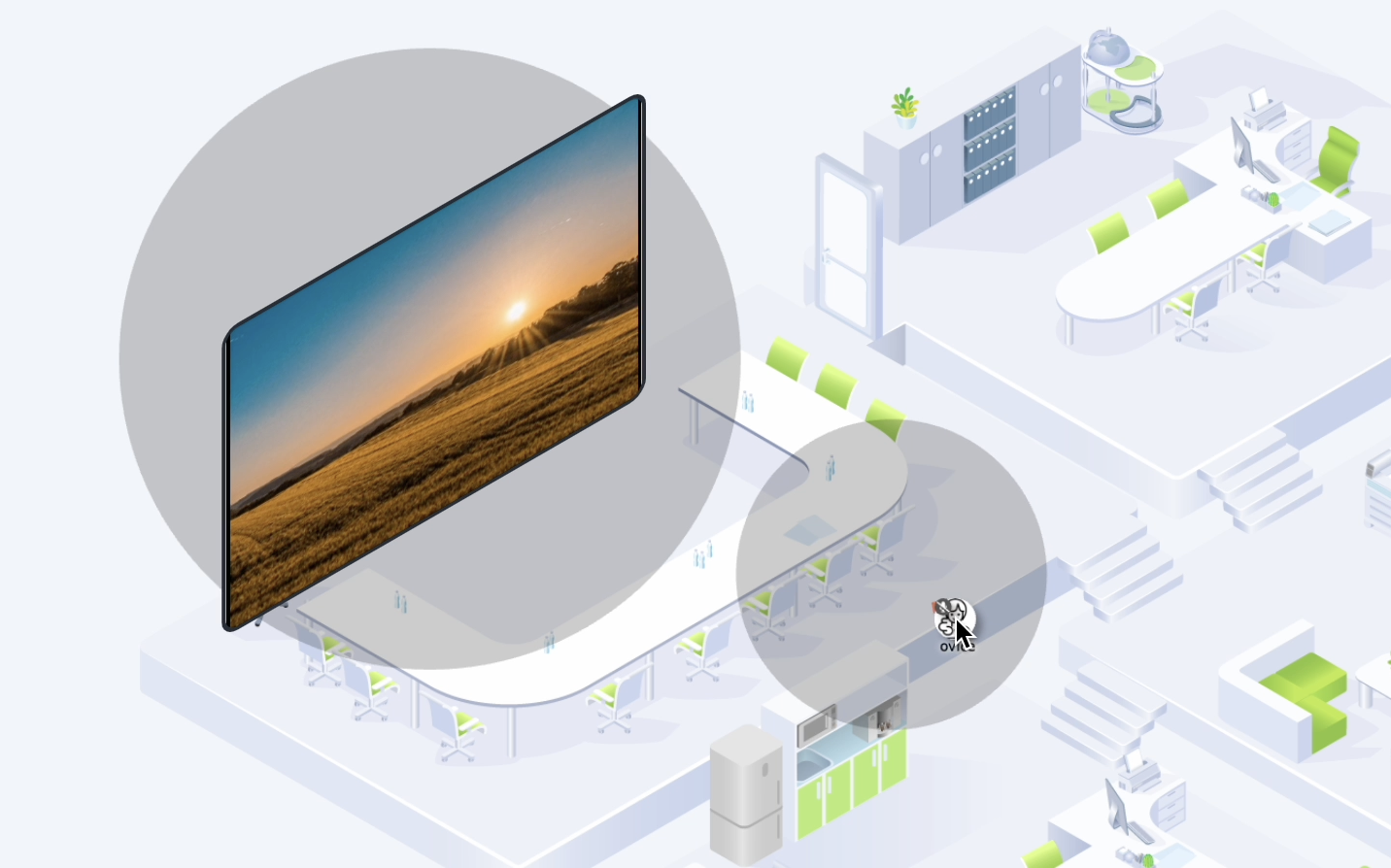 Broadcast Mode Off
Video is distributed only within the range of the object.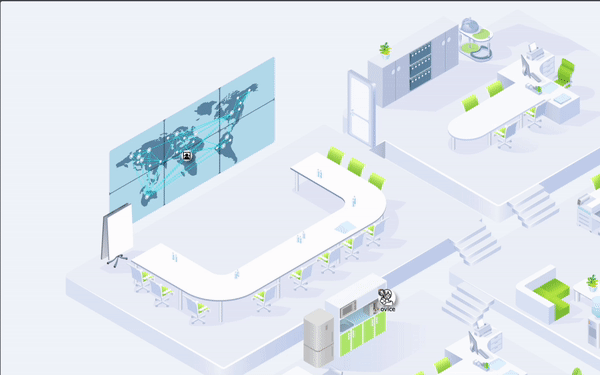 Conversation and Communication
Two-way communication is possible by plugging into a window socket and switching on the camera and microphone. Reactions on the space side will also be displayed on the distribution device side.

When a user on the real window socket side (origin) approaches the window socket, a translucent avatar appears on the online layout.