Put your best face forward! Updating your Personal Profile lets your personality shine through: update your image, set an emoji, add a description, and more from your Personal Settings.
Basic Info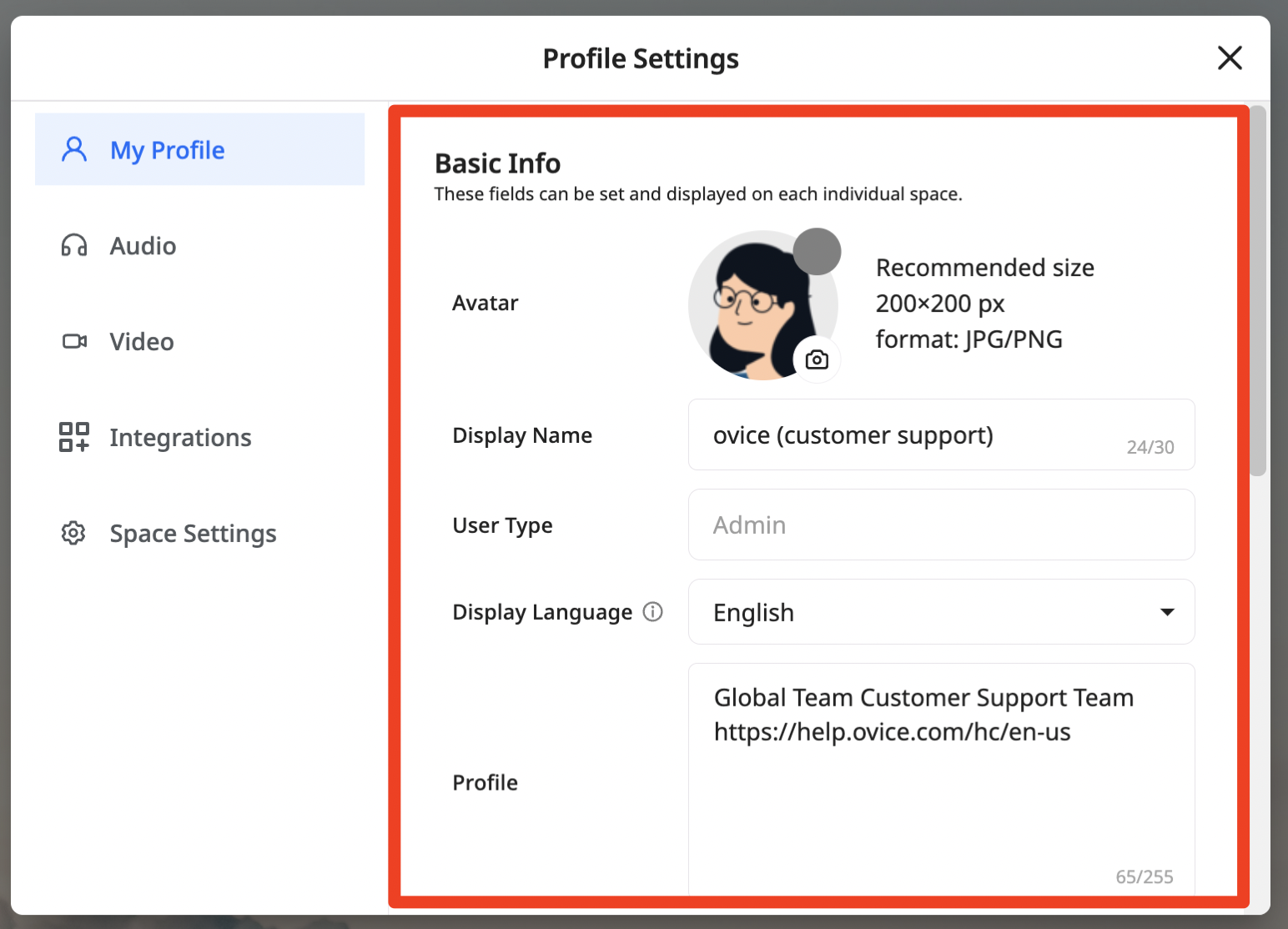 Avatar
Avatar Main Image
Your avatar will default to a generic system image, or a default image pre-selected by your space admin. Add your own personal photo for your avatar by clicking the camera icon and uploading your own image.
To fit in the frame, we recommend an image size of 200 X 200 pixels. The Avatar image supports JPG and PNG file formats.
Avatar Emoji Image
Set an Emoji atop your main image - great for sharing your availability, mood, interests, preferences, or interests! Click the small circle at the top right of the main avatar image to open the menu of available emojis to choose from.
Note: If you opt to integrate the Google or MS Teams Calendar feature, the Emoji image will be overridden with a red calendar icon to indicate your availability during a scheduled calendar event.
Display Name
Add your preferred name (up to 30 characters), so your oVice-mates know what to call you!
User Type
Your current User Role is displayed here.
Display Language
Select your preferred Language. This will update all of the labels in the space to display in your preferred language.
Profile Description
Add a Profile description (up to 255 characters) to let your space-mates know a little more about you. Add your company or department info, job title, short bio, or whatever makes sense in the context of your space. A preview of the Profile description appears below your Avatar name in the space, and the full text appears to other users on hover of your Avatar.
Personal Details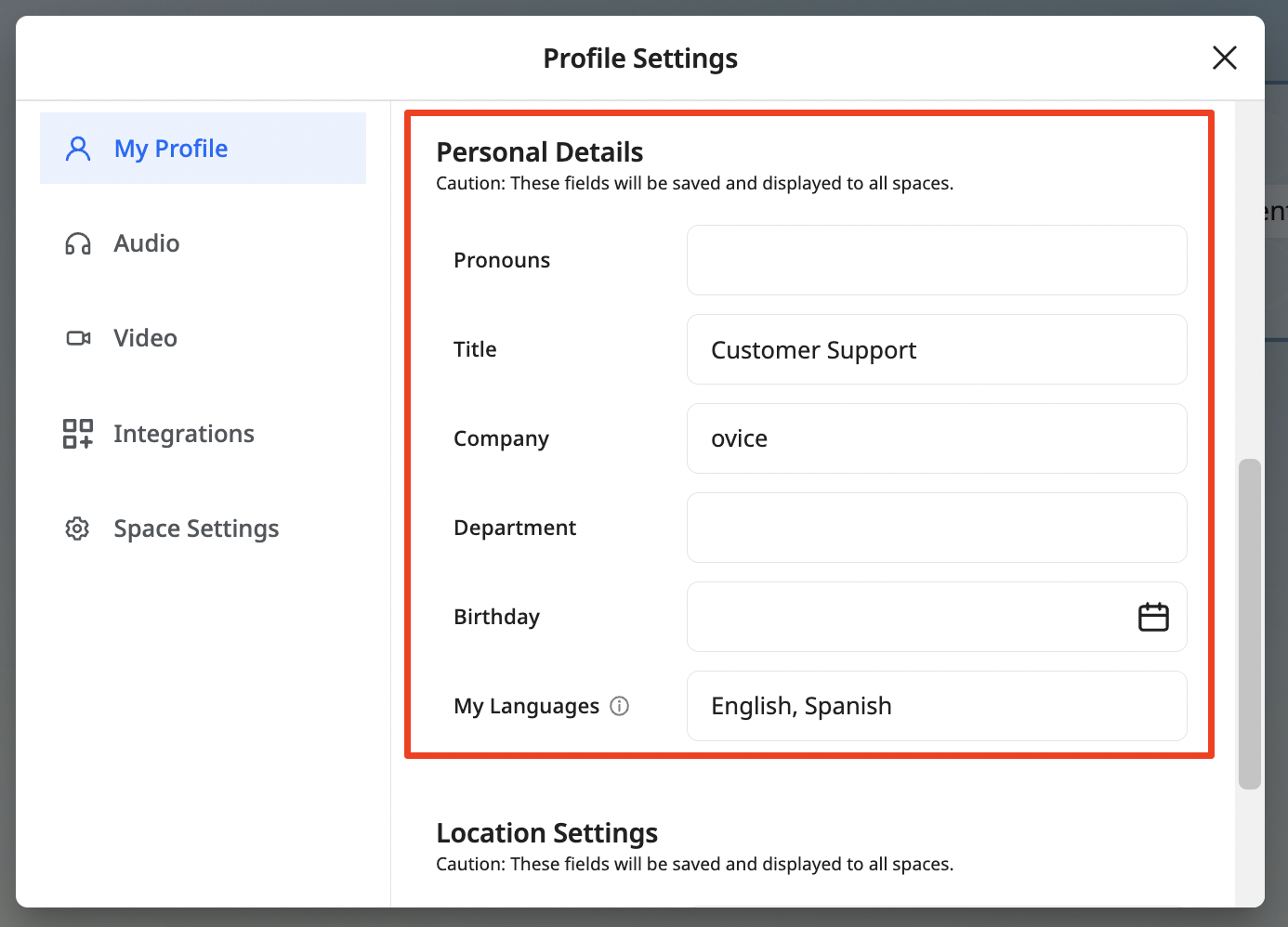 Enter optional Personal Details to help your teammates better understand how to properly address you, which languages you prefer to communicate in, your preferred pronouns, etc.
Location Settings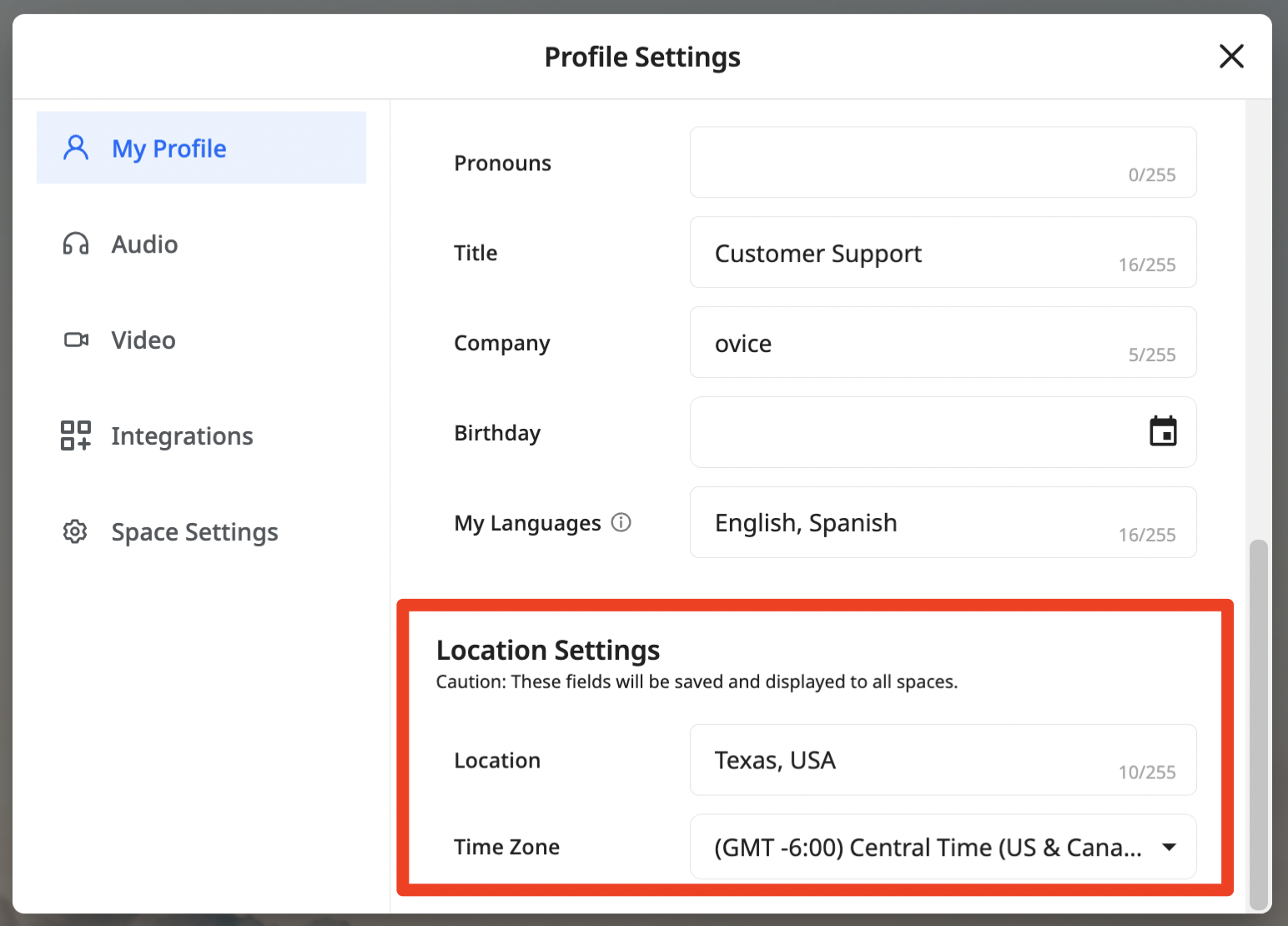 Add your geographic location, to let your team know more about where you are int he world! Select your local timezone to ensure time stamps are accurate for you.
If your team is utilizing the Real Time Location Beacons, include that information here.
Tips
Display names that do not fit within the allotted space will be revealed when the cursor is held over the avatar.