Put your best face forward! Updating your Personal Profile lets your personality shine through: update your image, set an emoji, add a description, and more from your Personal Settings.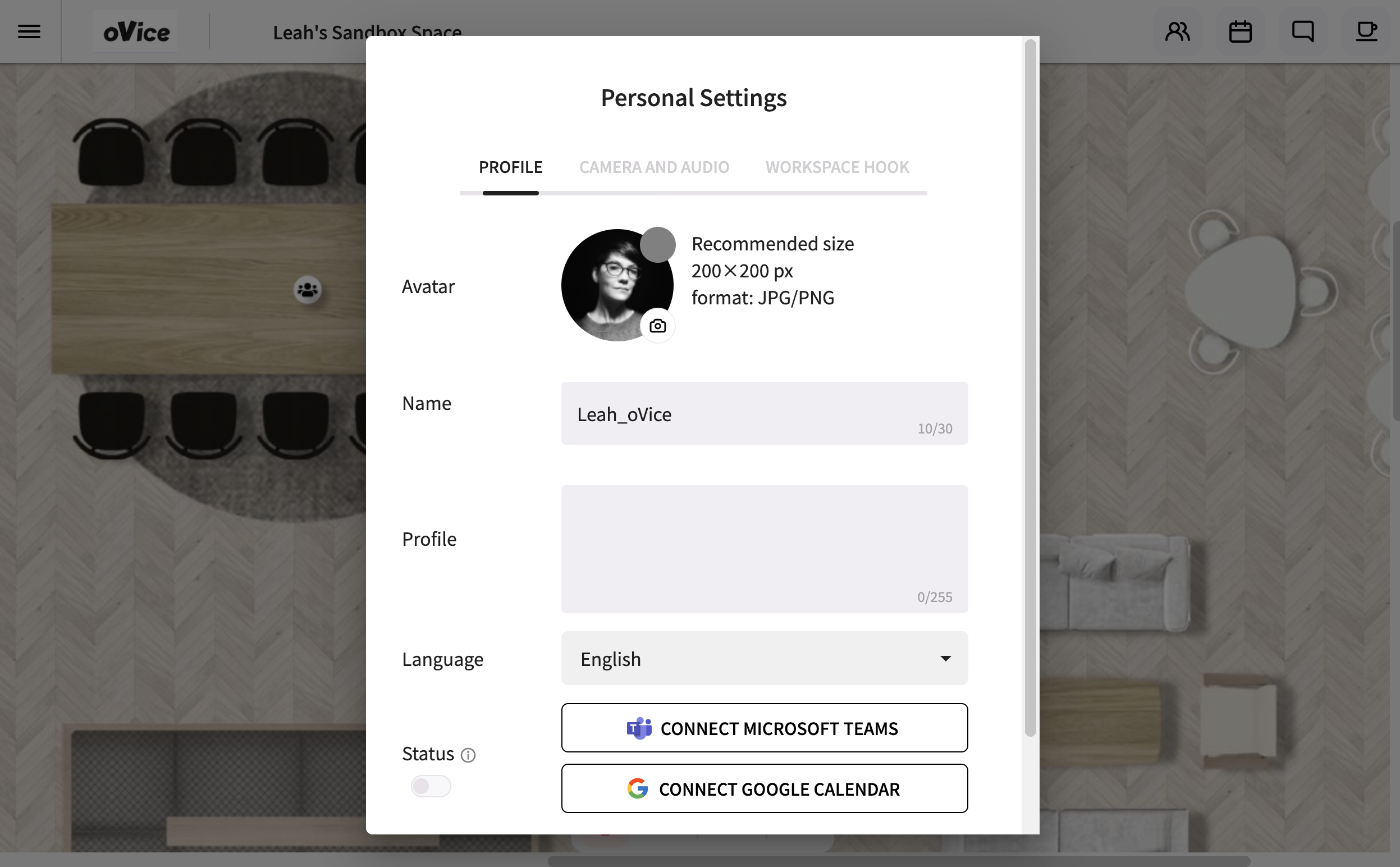 Avatar
Avatar Main Image
Your avatar will default to a generic system image, or a default image pre-selected by your space admin. Add your own personal photo for your avatar by clicking the camera icon and uploading your own image.
To fit in the frame, we recommend an image size of 200 X 200 pixels. The Avatar image supports JPG and PNG file formats.
Avatar Emoji Image
Set an Emoji atop your main image - great for sharing your availability, mood, interests, preferences, or interests! Click the small circle at the top right of the main avatar image to open the menu of available emojis to choose from.
Note: If you opt to integrate the Google or MS Teams Calendar feature, the Emoji image will be overridden with a red calendar icon to indicate your availability during a scheduled calendar event.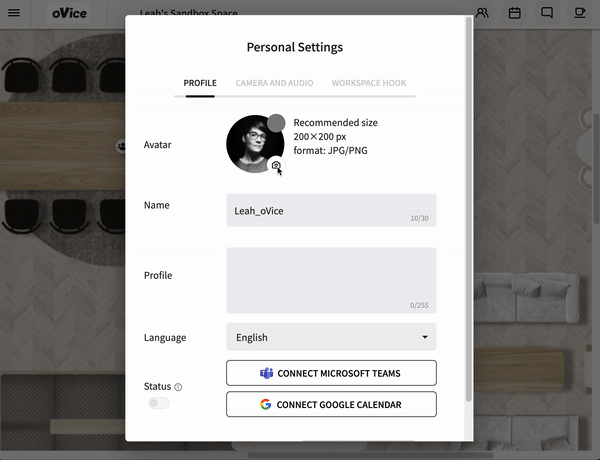 Name
Add your preferred name (up to 30 characters), so your oVice-mates know what to call you!
Profile Description
Add a Profile description (up to 255 characters) to let your space-mates know a little more about you. Add your company or department info, job title, short bio, or whatever makes sense in the context of your space. A preview of the Profile description appears below your Avatar name in the space, and the full text appears to other users on hover of your Avatar.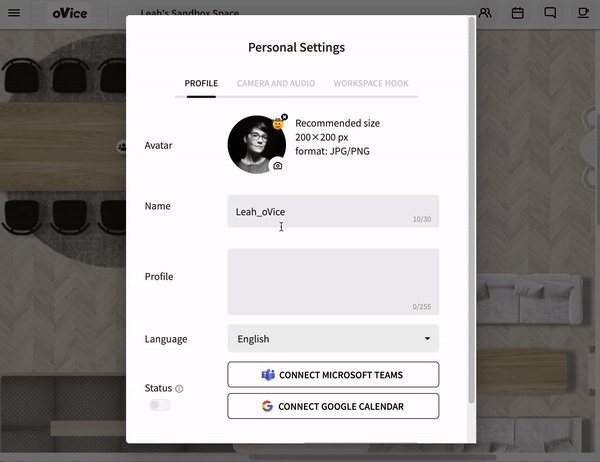 Language
Select your preferred Language. This will update all of the labels in the space to display in your preferred language.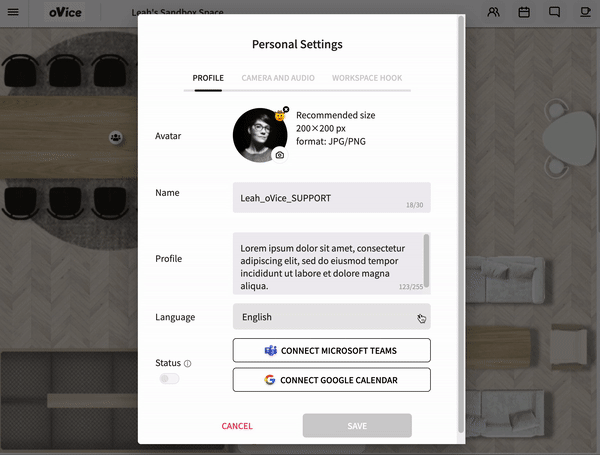 Status
If you use Google Workspace Email or Microsoft Teams, you can integrate your account to automatically display your availability on your Avatar.
Choose the Calendar option you prefer, and follow the prompts to connect.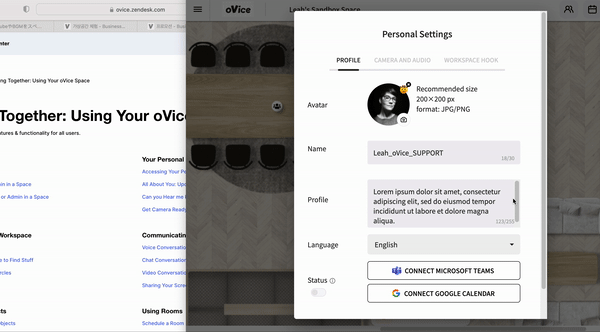 When integrated, your Avatar Emoji will turn into a red calendar icon any time there is a scheduled event on your integrated calendar. The Avatar Emoji returns to your set image once the event is over.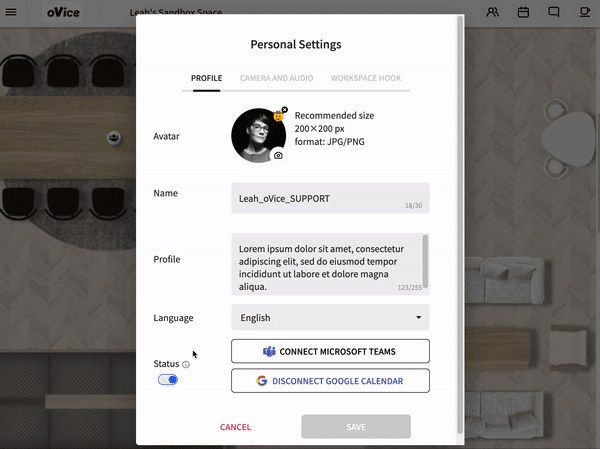 Learn more about the Calendar integrations HERE.