Video chatting has become an essential part of the virtual experience. At oVice, we make it quick and easy to have video chats in your space, without the need to special links, invitations, or other tools.
To ensure you're ready for video chats, make sure your permissions and preferences are set correctly.
First Things First: Browser Permissions
When you first enter an oVice space (whether as a visitor or as a registered user), you will be prompted to allow oVice to use your camera - be sure to allow this each time you enter a space, or you will not be able to be seen by others in the space.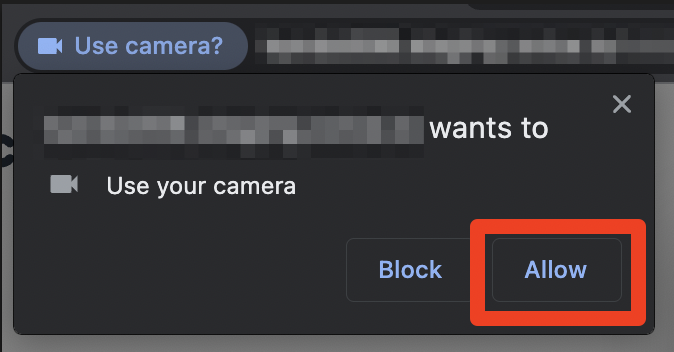 If you accidentally selected "Block" or closed the popup, see below.
Check your web browser's site permissions
Configure Your Personal Video Settings
In your Profile Settings, check that your camera is associated with the camera on your device. This is especially important if you are using an external camera with your device.
1. Open Video Settings in Personal Settings
2. Select the device you want to use for the camera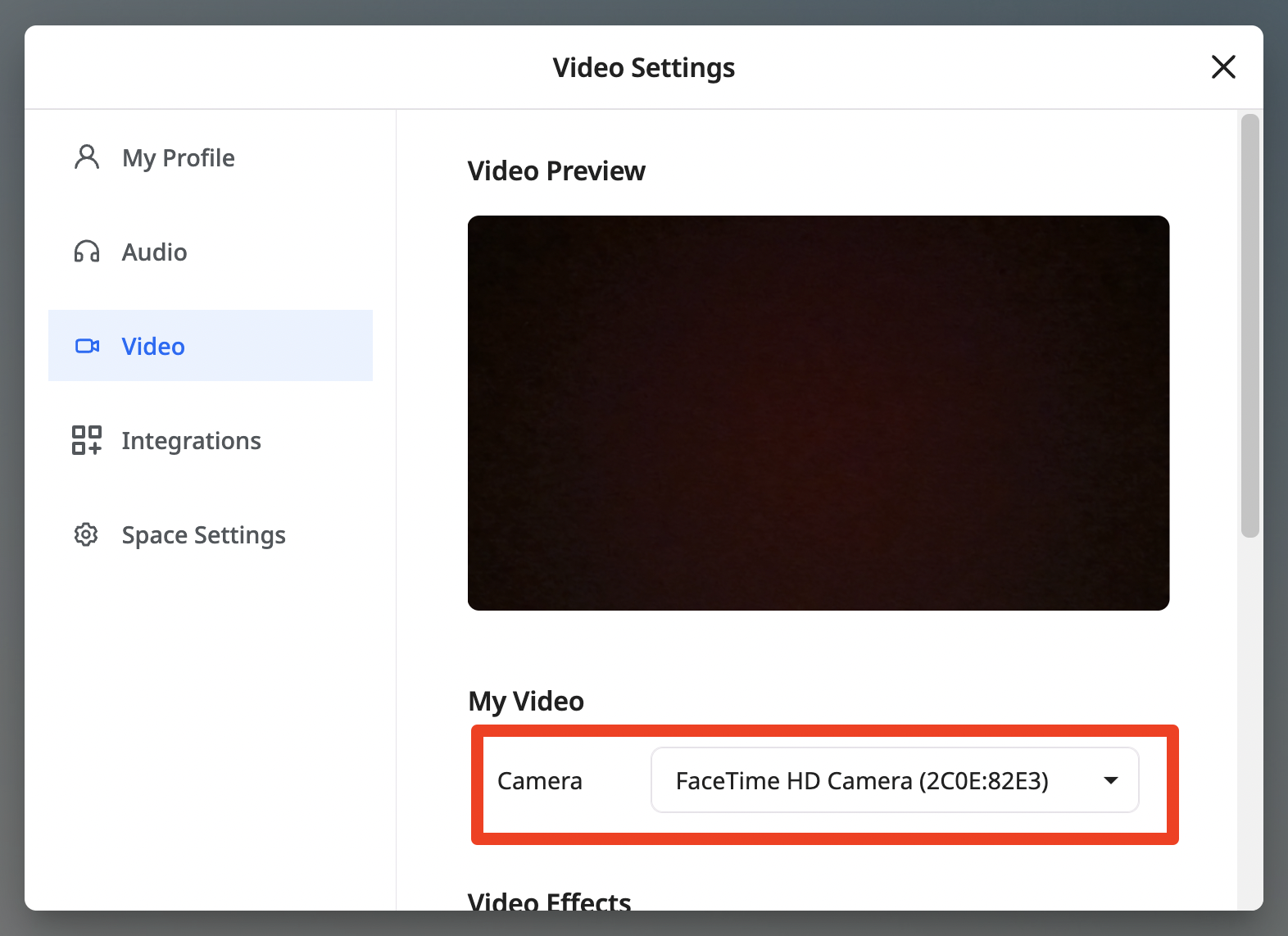 Click on the drop-down to select your preferred camera option.
Camera Effects
Choose a background effect if you prefer to hide your personal space!
Effect types
none
blur the background
gray background
virtual background
For Virtual Background
Select any image. In addition to preset images, it is also possible to upload and save up to 5 original virtual background images. Please refer to the following for the format of the image data.
Image formats and sizes that can be uploaded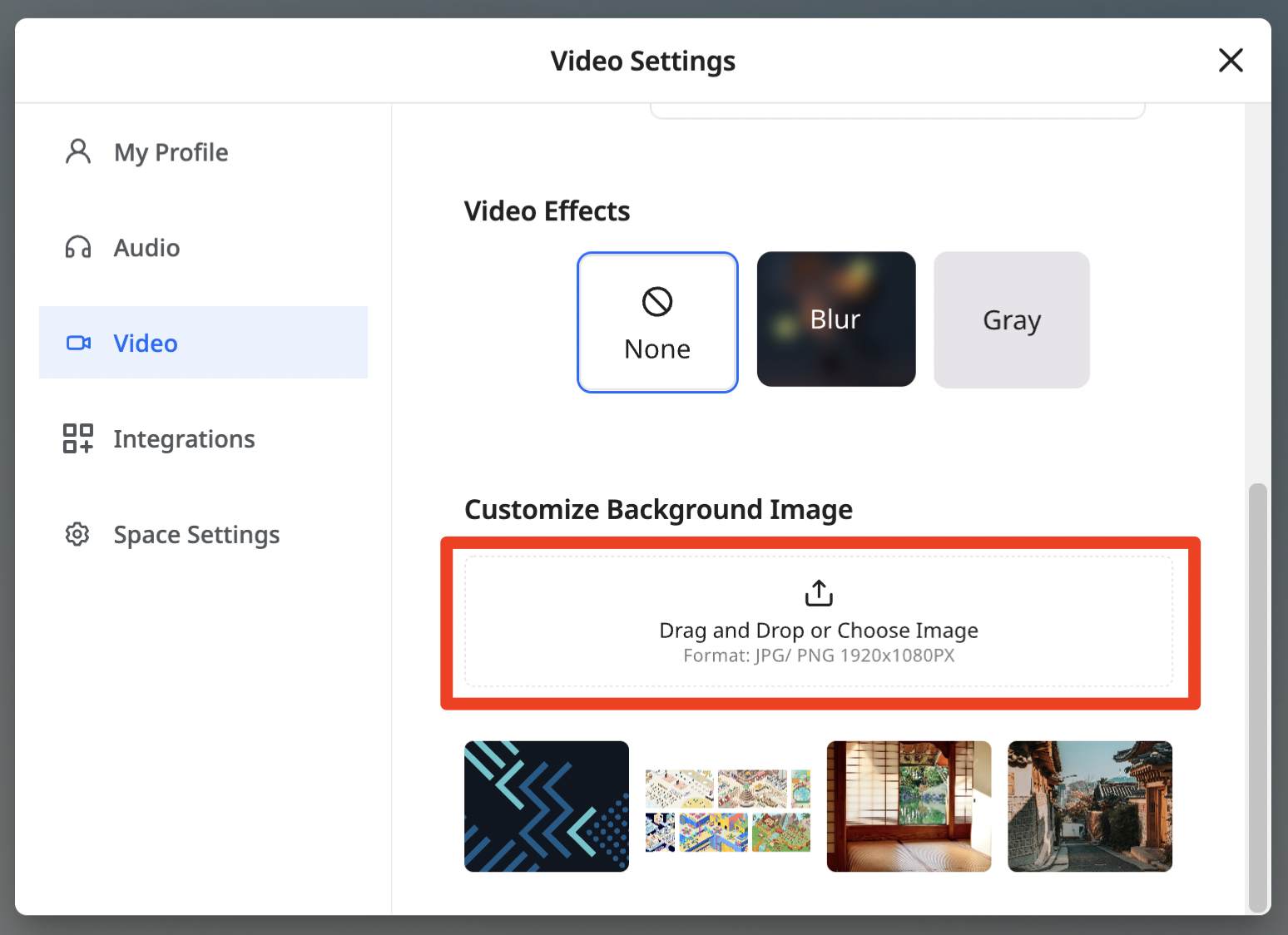 Remove Effects
To delete an uploaded image , hover over the image you want to delete and click the "X" button.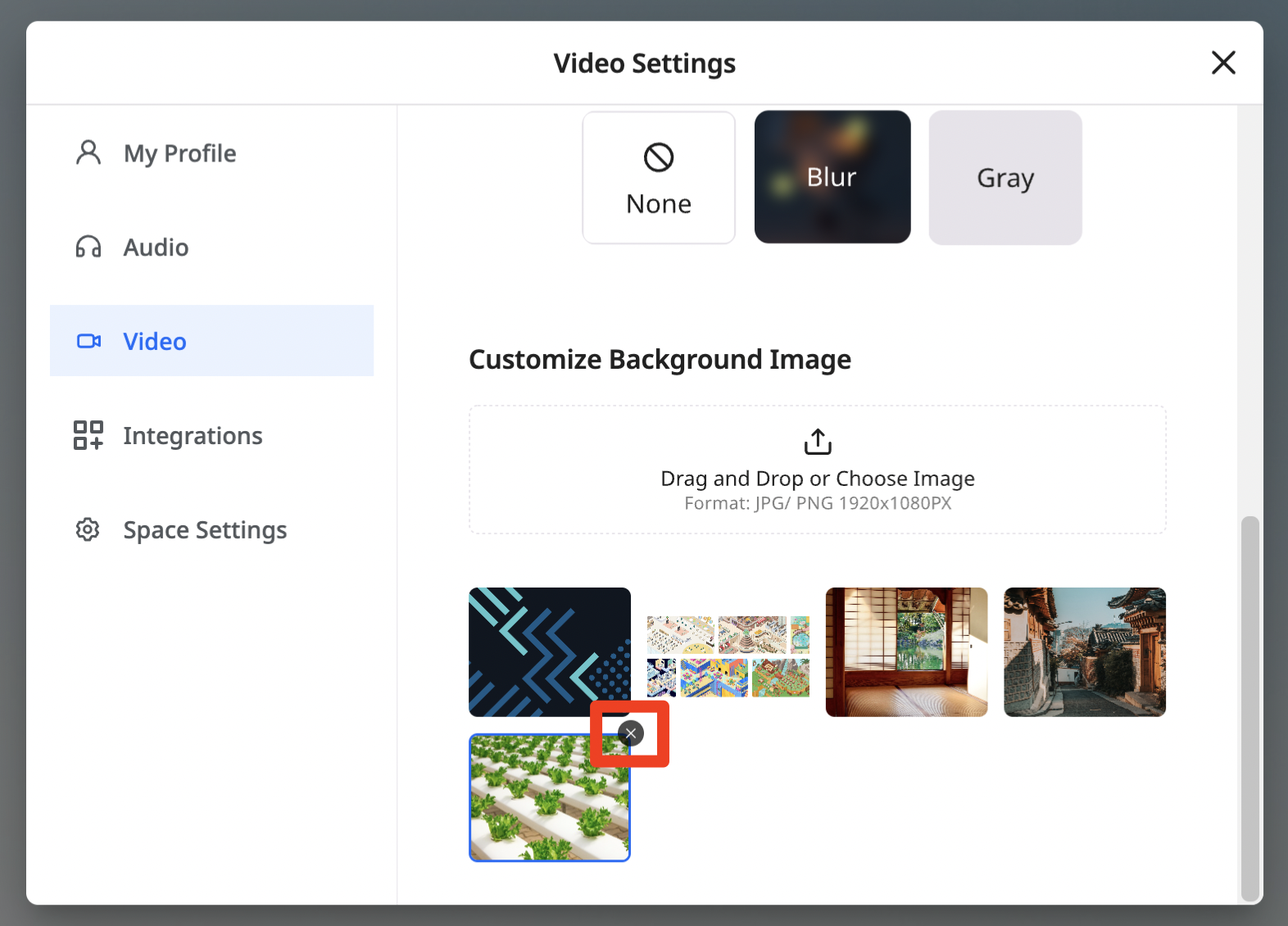 Having issues with your Video settings? Check out our Troubleshooting articles HERE.