Admin setup
Settings in Zoom
If your organization manages your Zoom account, the Zoom administrator must pre-approve the linked app. By performing this operation, each user associated with the organization can configure ovice and Zoom linkage settings. See below for instructions.
Pre-approval for Zoom-linked apps
*In step 2, select ovice OAuth .
*Pre-approval is not required when using an individual Zoom account instead of an organization.
Ovice settings
Install Zoom's quick object and grant usage rights to users. Please refer to the following for the setting method.
Available quick objects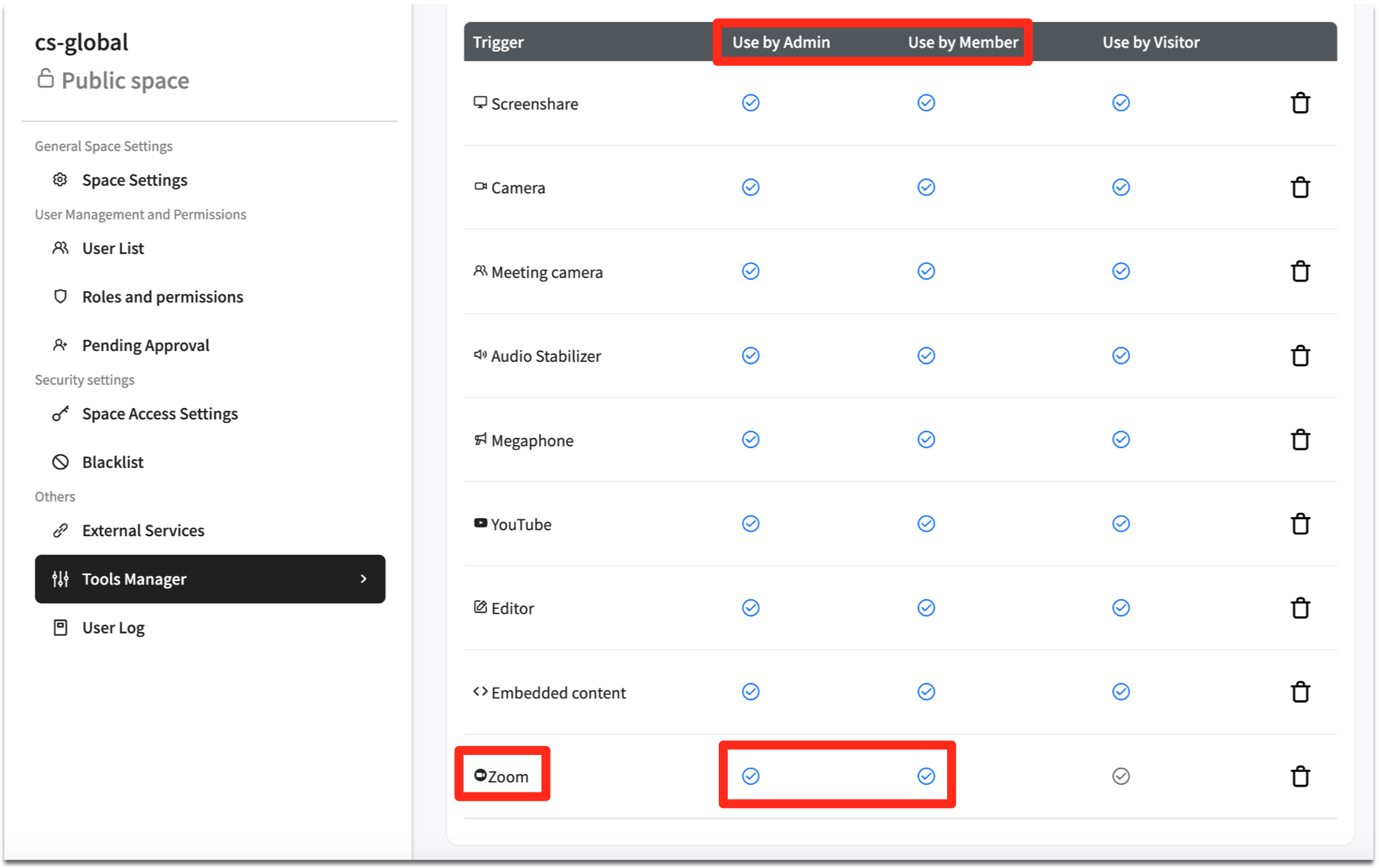 Account linkage
1. Open the external service linkage tab in personal settings
2. Click "Link" on Zoom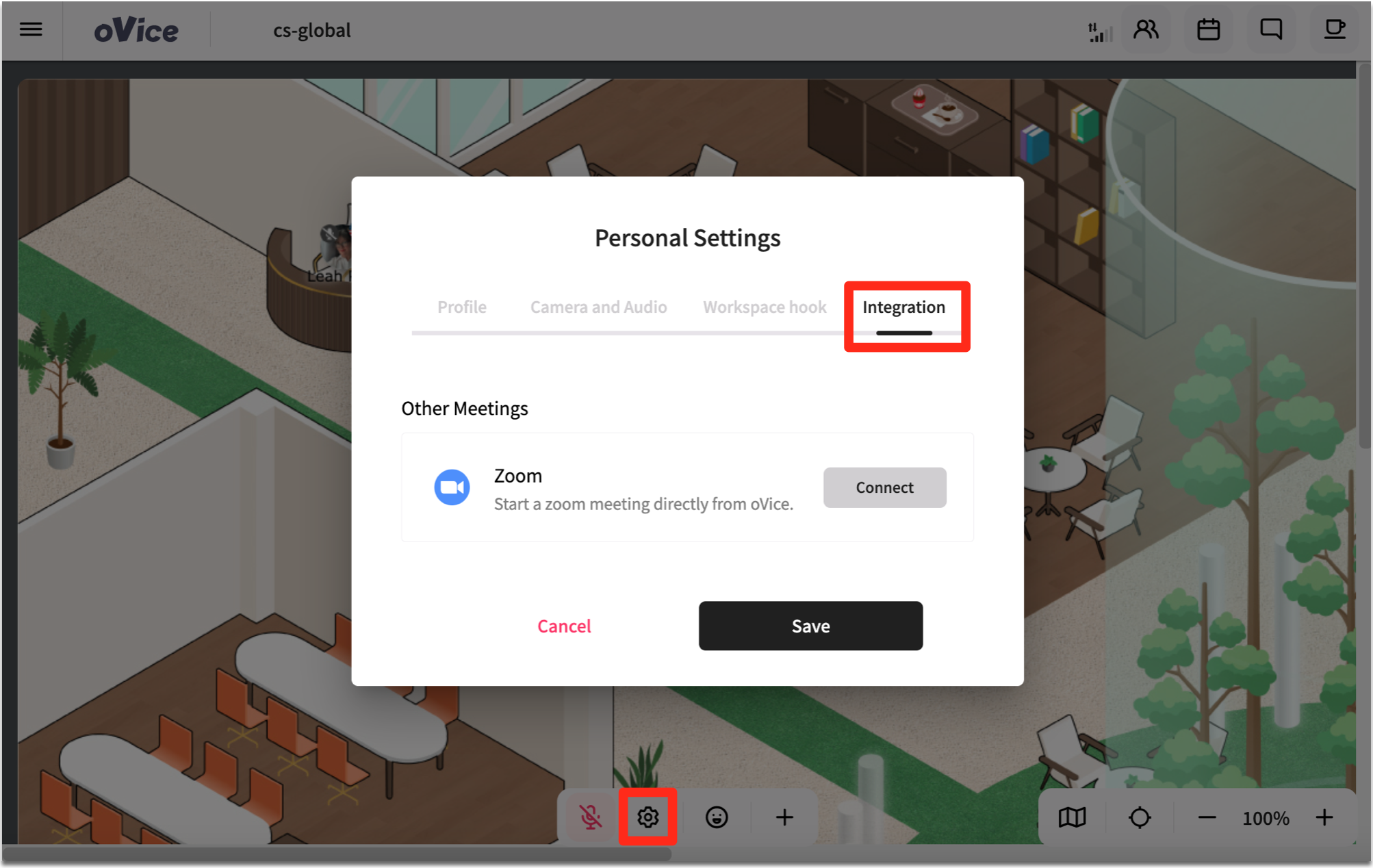 3. Sign in to your Zoom account in another window that is launched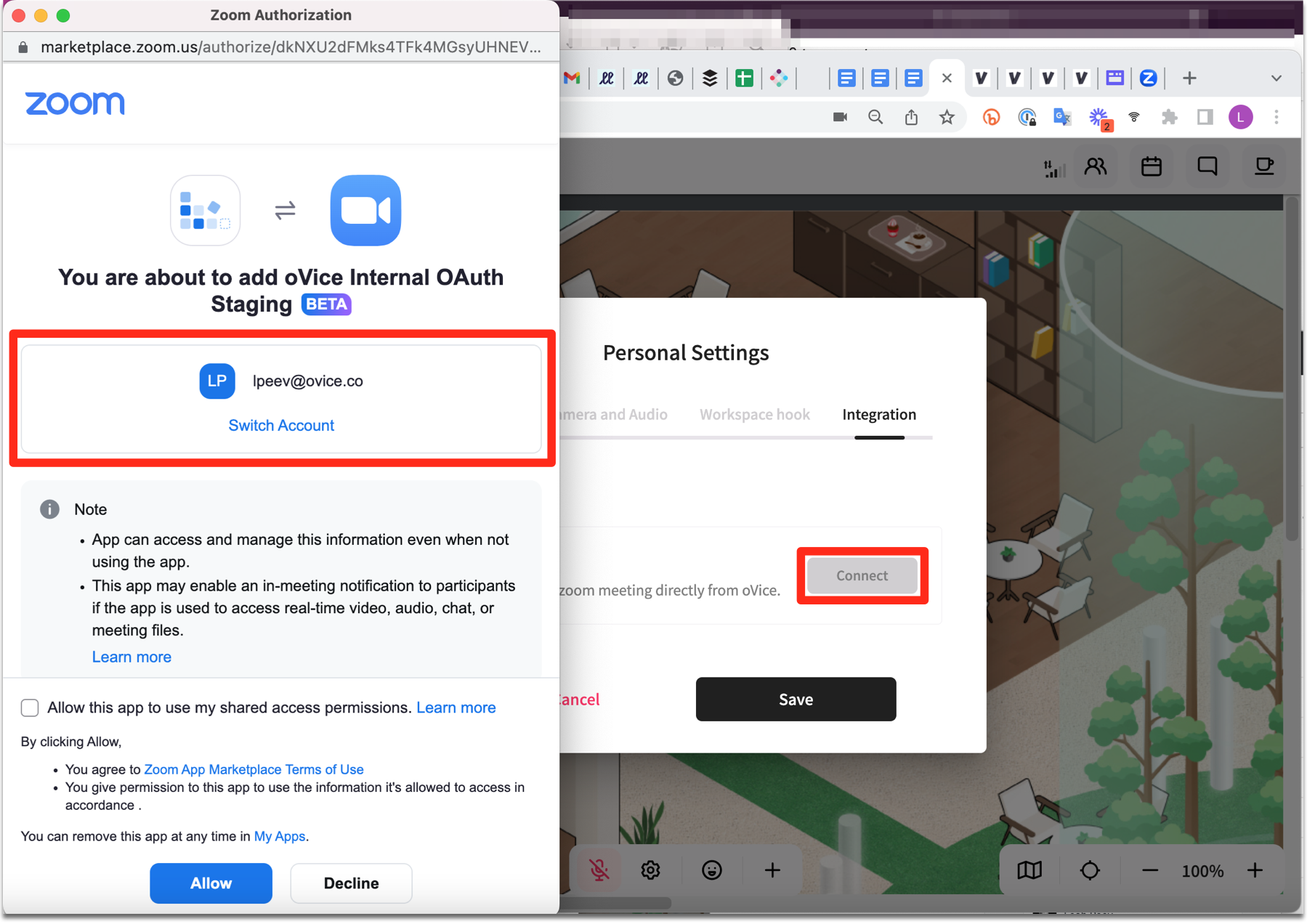 4. Check "Allow use of app access rights" and click "Allow"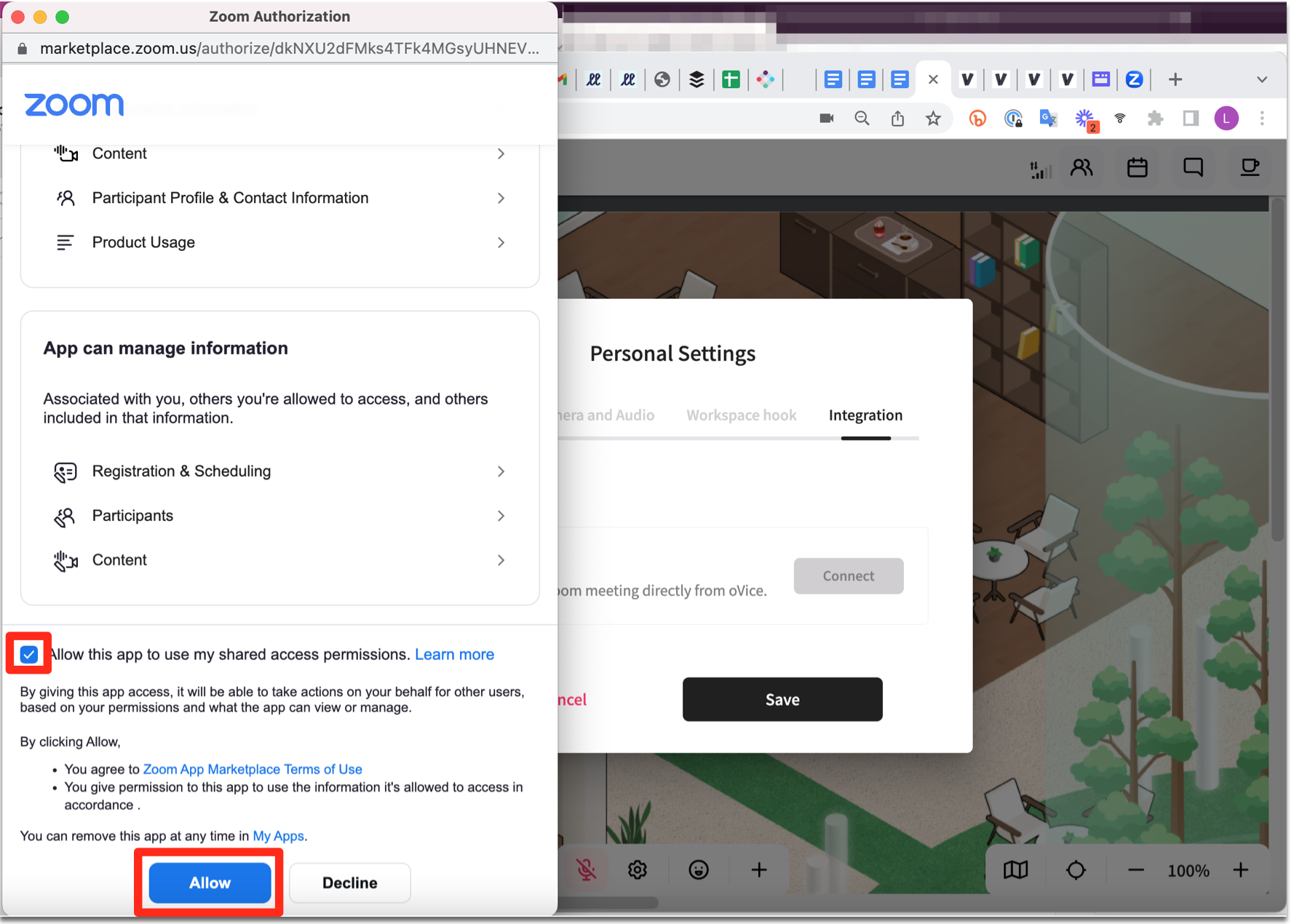 If you see "Request Pre-approval" instead of "Allow", your administrator hasn't set up Zoom. Check out admin setup .
5. Confirm that "Your account has been authenticated." is displayed.
6. Confirm that Zoom is "connected" on the ovice setting screen
Disassociate
1. Open the external service linkage tab in personal settings
2. Click "Linked" on Zoom
Start a Zoom meeting
Please refer to the following.
Zoom object
Tips
When using multiple spaces, linking with Zoom in one space will be reflected in the personal settings of all spaces.
Both organizational and personal accounts can be linked.
FAQ
What information ovice stores on the server?

Encrypted Zoom account access token and refresh token.
Please let me know what privileges ovice acquires.
What information does ovice use and for what purposes?
Information to useMeeting
invitation link
Purpose
Create a meeting on behalf of the user and display the invitation link on ovice
Are meeting invite links saved in ovice?
Not saved.