Make use of permanent objects installed in the space.
Accessible authority
When setting up a space object, the administrator has set access privileges from among the following. Only connectable users can connect to objects and edit their contents.
administrator
Member or above
more than visitors
Hover over the space object to check the permissions that can be connected and its description. (Not displayed for image space objects.)

Meeting/Youtube/iframe/Livestream
All users can move within audio and video range and watch audio, video and content. Users who can connect can edit the object by clicking the object and connecting.
You must be connected if you want to speak on the meeting object.

Change window size
Enlarge button for full screen display. Other sizes can be freely changed and moved.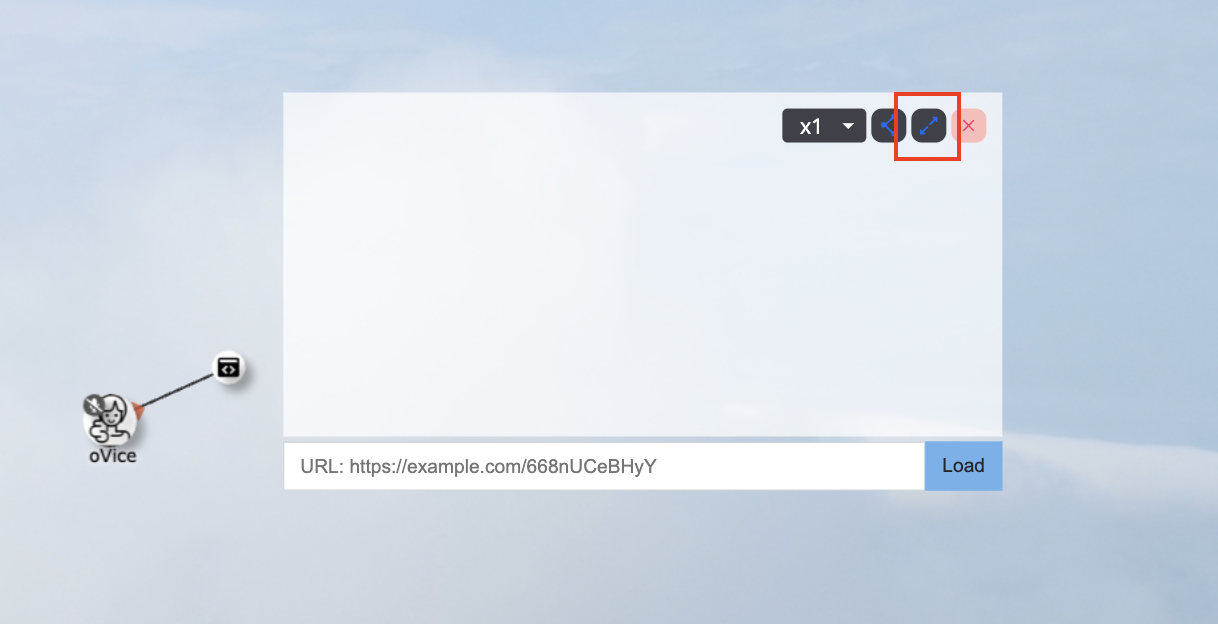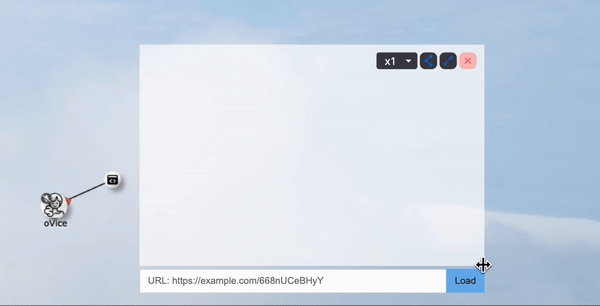 Range change
Change the reach of audio and video.
| | |
| --- | --- |
| Admin/Member | 0.5x to 64x |
| Visitor | Unchangeable |

Disconnect
To leave the space object, either move out of bounds of the object or click the Leave button. Space objects do not disappear even if everyone leaves the object .

Others
While connecting to a space object, you can launch other quick objects at the same time and share them with everyone.

For bulletin boards
See content from any space, no matter how far audio or video can reach . You can also edit the content by clicking it. (according to connection authority)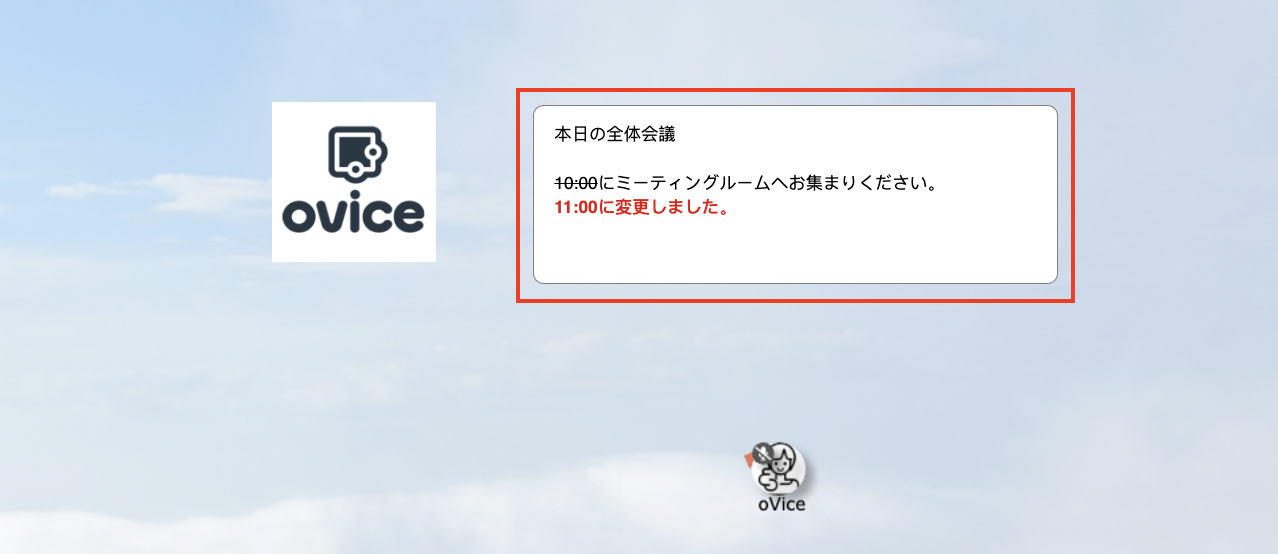 For images
See content from any space, no matter how far audio or video can reach . Also, if the image has an animation or link, you can browse the content by clicking it.