Video calls (like Zoom and FaceTime) keep us connected in ways voice and chat alone just can't. oVice has made video calls even faster and easier to manage - all the face to face conversation you love, but without the need to create links or send out invitations! Learn how to have spontaneous, on-the-fly video conversations with your oVice-mates below.
Meet the Meeting Camera Object
Video calls are facilitated by the Meeting Camera Object. Simply connect to one of these along with anyone else you want to video chat with, turn on your mics and cameras, and you'll be instantly live on a call!
Meeting Camera Objects may be Static (permanently placed in the space by your Space Admin) or Dynamic (you may create your own temporary Meeting Camera Object from the Bottom Horizontal Menu Bar. As long as all users are connected to the same Meeting Camera Object, you'll all be on the call.
Available for space objects or quick objects.
Using Space ObjectsUsing
Quick Objects
How to Use
Connect to an object and turn on the microphone or camera in the control toolbar as needed. You can select window display or live avatar for camera type. Please see below for how to select.
live avatar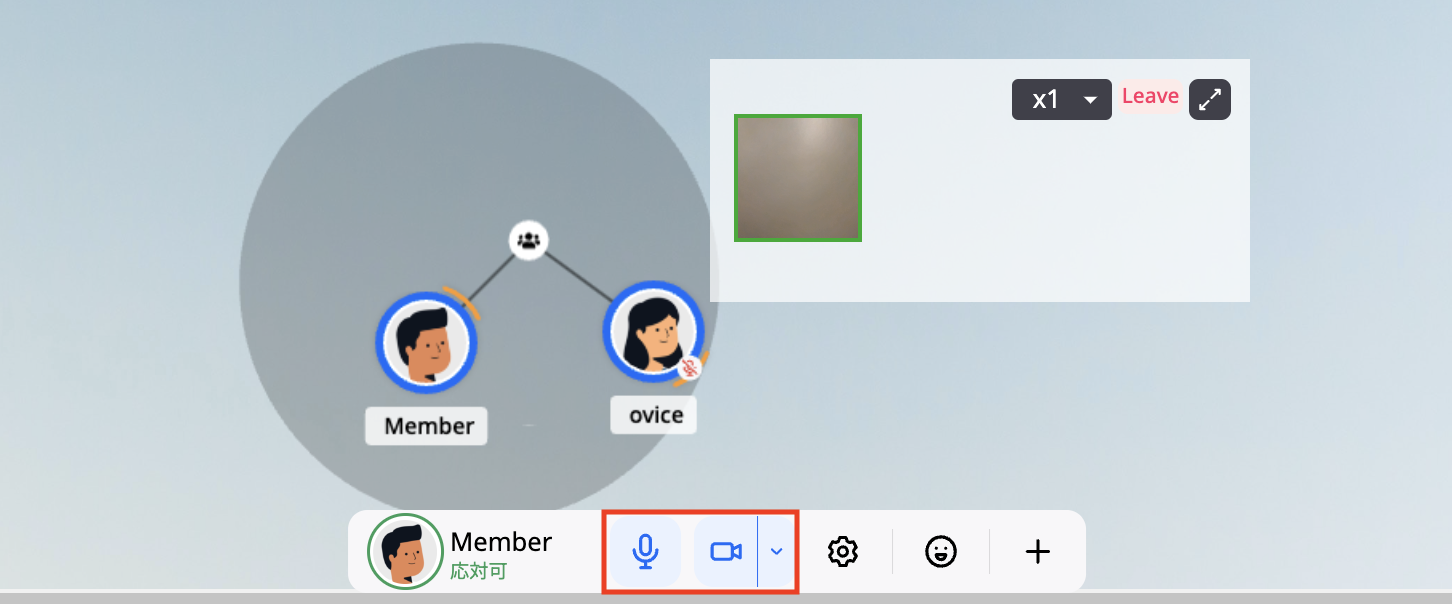 Tips
When at least one of the participants turns on the windowed camera, the video image will be displayed in the window.
video call