Voice chatting is an integral part of what makes an oVice space a great collaboration tool - have natural, spontaneous conversations just as you would in person!
To ensure you're ready for voice chats, make sure your permissions and preferences are set correctly.
First Things First: Browser Permissions
When you first enter an oVice space (whether as a visitor or as a registered user), you will be prompted to allow oVice to use your microphone - be sure to allow this each time you enter a space, or you will not be able to hear or be heard by others in the space.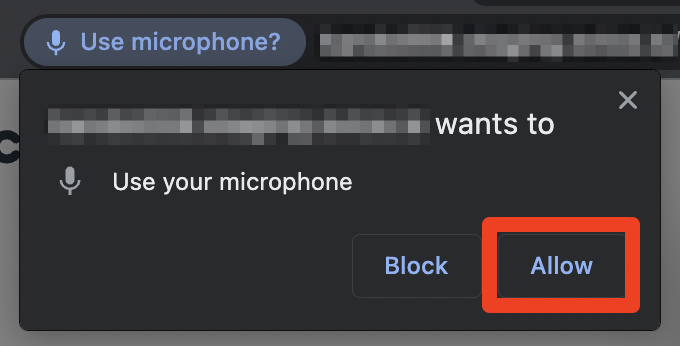 Your Personal Audio Settings
In your Profile Settings, check that your mic and audio are associated with the correct input/output of your device. This is especially important if you are using external speakers or mics with your device.
You can access these settings directly by clicking on the Settings Icon button in the bottom horizontal menu. The Mic icon is your input, and the headphones icon is your output (speakers).
Click on the drop-downs to select your preferred options.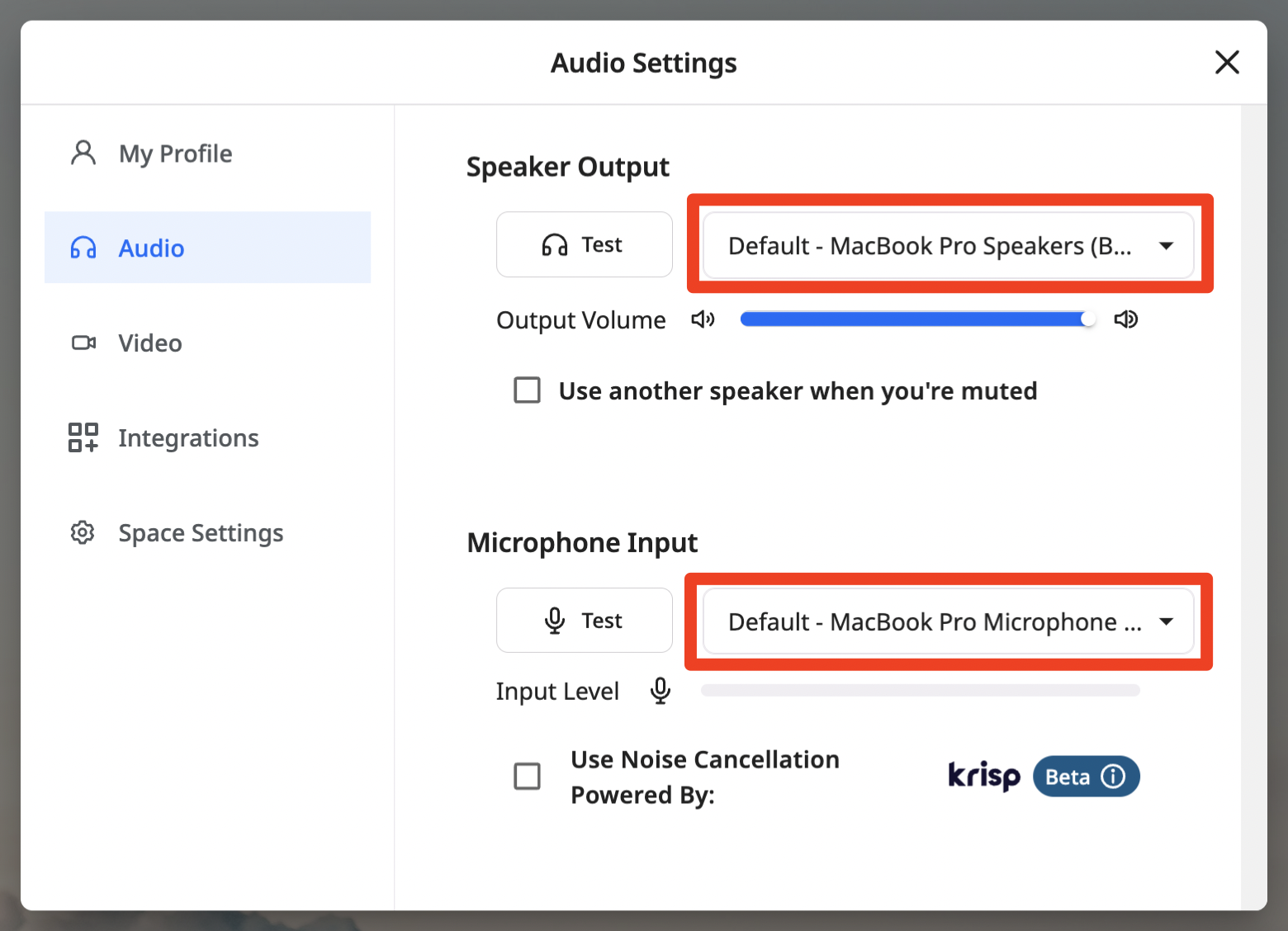 Noise Cancellation Option
Noise canceling (beta version)
1. Open "Camera/Audio" in Personal Settings
2. Check "Use noise canceling"
3. Click "Save"
*When using multiple spaces, settings must be made for each space.

Mute Speaker
The Mute Speaker option is designed to prevent output in a specific speaker. Check the box to enable, and select the output (speaker) you wish to mute.
With this feature, you can switch the output device when you turn the mic on/off. So if you tick the checkbox, you can set the sound output device when your mic is muted.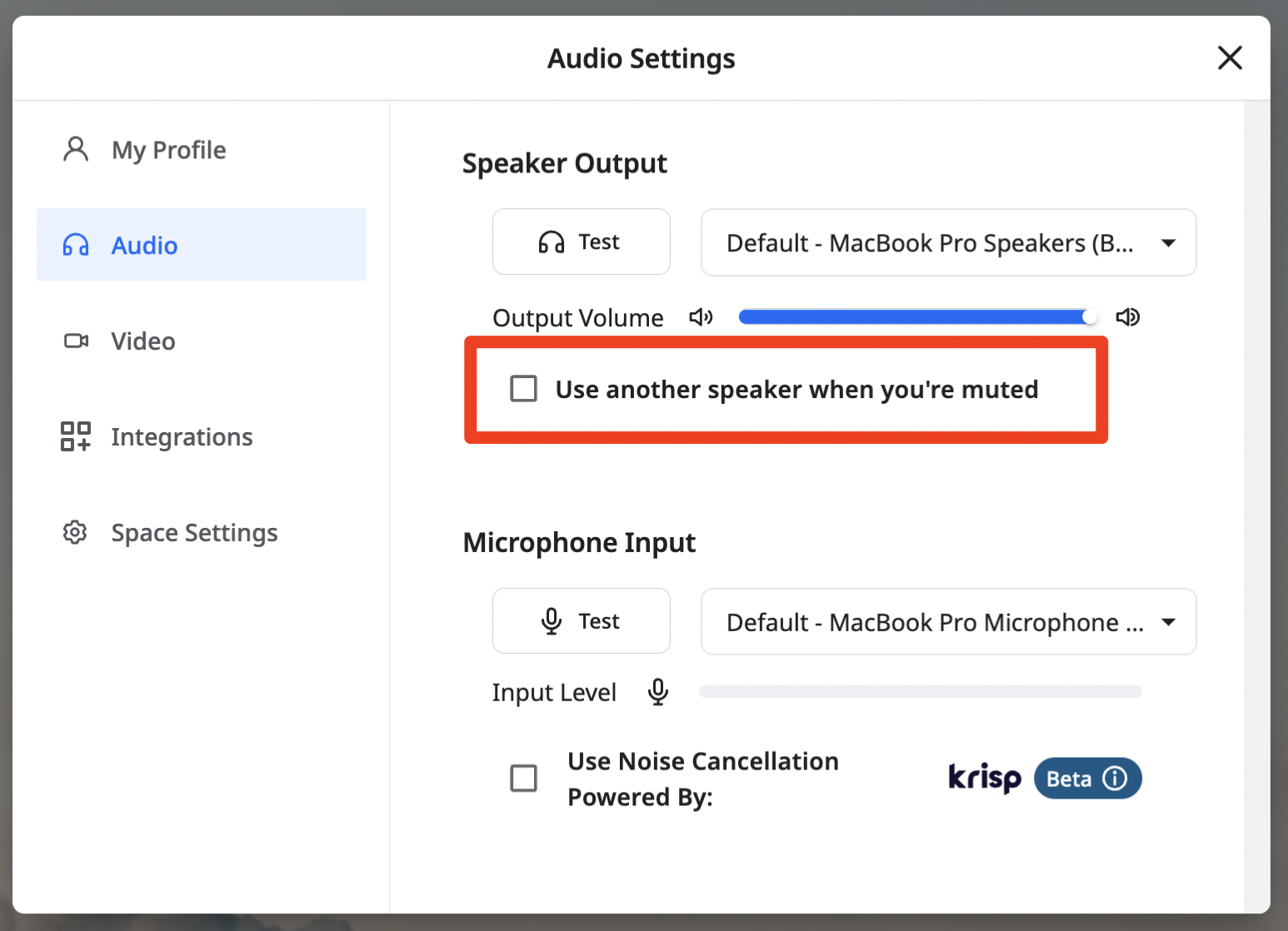 Audio Test
Speaker Output
Click the "Test" button and check that the sound effects are output from the set speakers.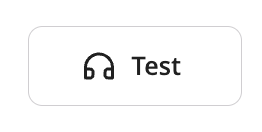 Microphone Input
1. Click the Test button and face the set microphone to recognize the voice (up to 5 seconds)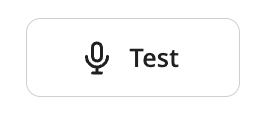 2. Click the Stop button
Make sure that the input audio is output from the speaker.
Volume Control
You can change the volume in oVice in the audio setting page. If you set 0, your avatar will be displayed transparency. If you turn on your mic when the volume has been set 0, the volume will be 50% automatically.
By default it is set to 100%.
1. Open "Audio Settings" in Personal Settings
2. Adjust the volume with the volume control knob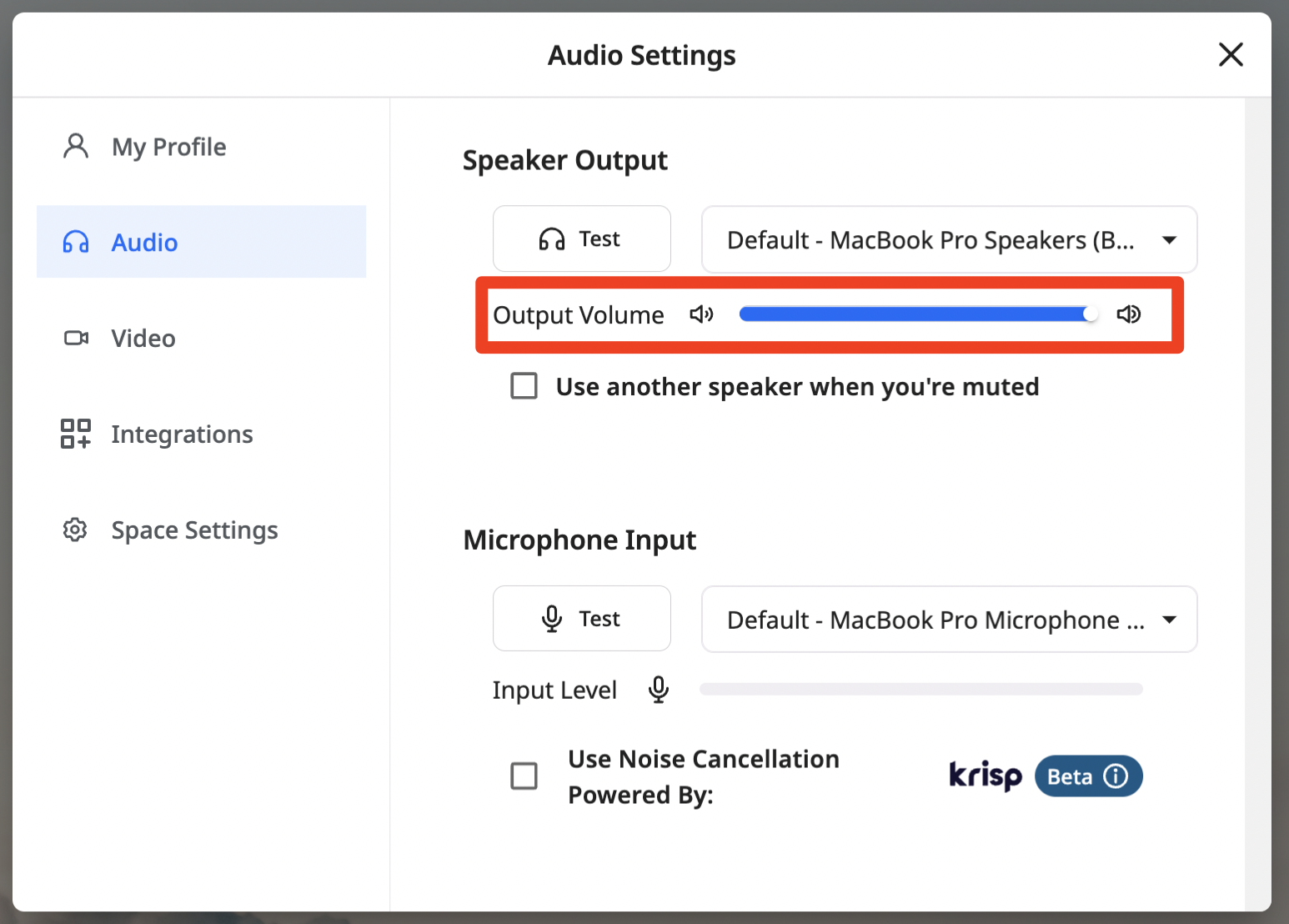 Setting the volume to "0" will switch to the Busy status.
status switch

If you turn on the microphone while the volume is "0", the volume level will automatically return to 100%.
Having issues with your Audio settings? Check out our Troubleshooting articles HERE.