Have an announcement to make? Open the Megaphone Object to broadcast a live message to the entire space all at once, regardless of their proximity.
Open the Megaphone Dynamic Object
Click the + button in the Bottom Horizontal Menu Bar
Select Megaphone
Turn on your mic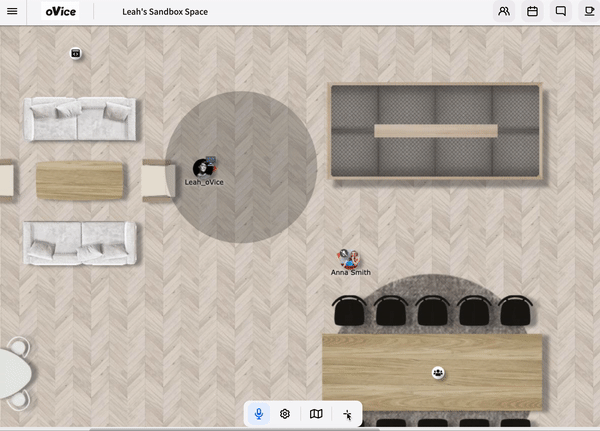 User's mic will be turned on automatically once selecting megaphone
All Active users in the space will be able to hear you clearly at the same volume.* Especially useful for all-team announcements, or addressing event attendees.
Click the Megaphone in the Bottom Horizontal Menu Bar to toggle off.
Megaphone's sound won't reach any areas but an open space (Users in meeting rooms, silent rooms and away area can't hear the announce)

You can't connect to other objects while using megaphone

You can turn your mic on/off while using megaphone
*Note: Megaphone volume level is set by Admins in Space Settings > Space > Megaphone Volume