Share and engage with linked resources in the space with the Embedded Content Object. Great for incorporating hosted documents, key bookmarked web pages, and other SAAS tools your team regularly engages with, for quick access without the need to open another tab or hunt for links.
Embedded Content Objects promote efficient collaboration in the space, making it faster and easier for users to find and collaborate on resource simultaneously, all within the oVice workspace.
An object for embedding and displaying the web page you want to share on the space. Available for space objects or quick objects.
Using Space ObjectsUsing
Quick Objects
How to Use
1. Launch Quick Object or Connect to Space Object
2. Enter the URL and click "Load" to start sharing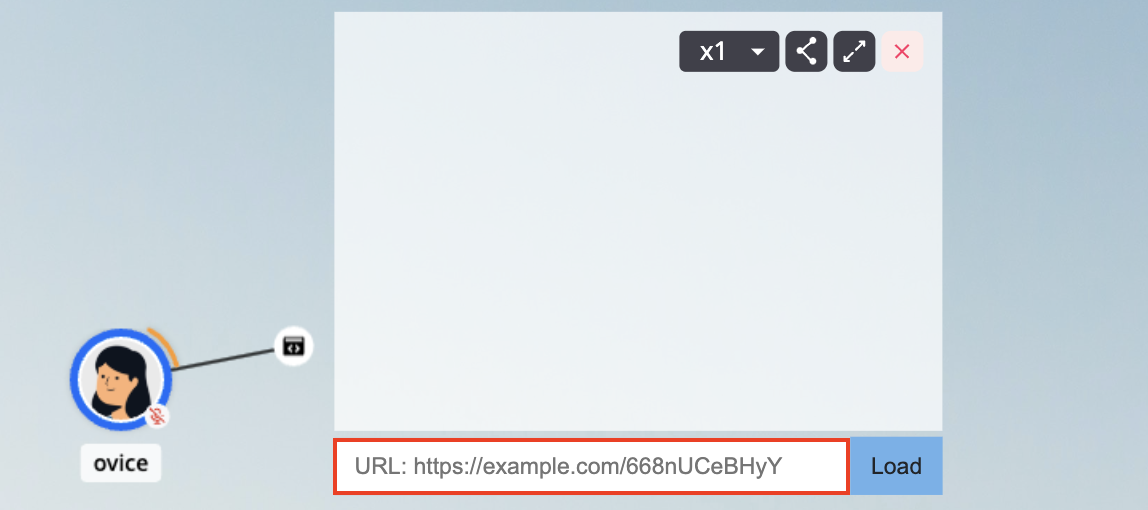 How to Browse
As you approach the range of the object, the window will wake up and you can view the content.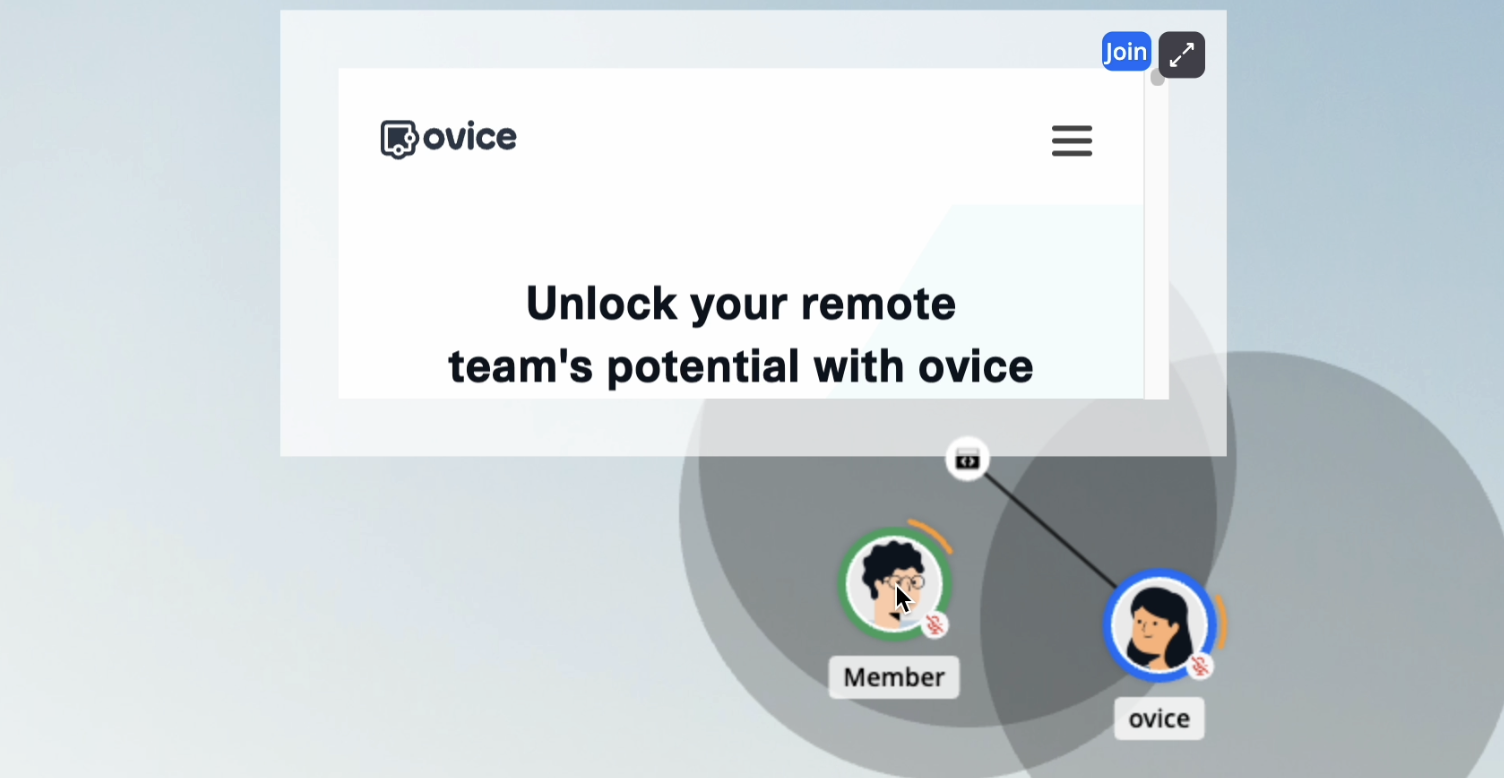 Tips
You can communicate with other users using the microphone and live avatar while connected to the iframe object . Toggle each one on in the control toolbar as needed.
Embedding a space object allows users who can connect to it to change the URL from the space.
If the error is displayed even if the settings are correct, the referring site may not allow embedding. Please check the referenced site.