How to secure billing for a single-use plan. If you have applied for Team or Business plans, you cannot change to these plans.
Plan List
Subscribe
1. Select the Space tab on the main menu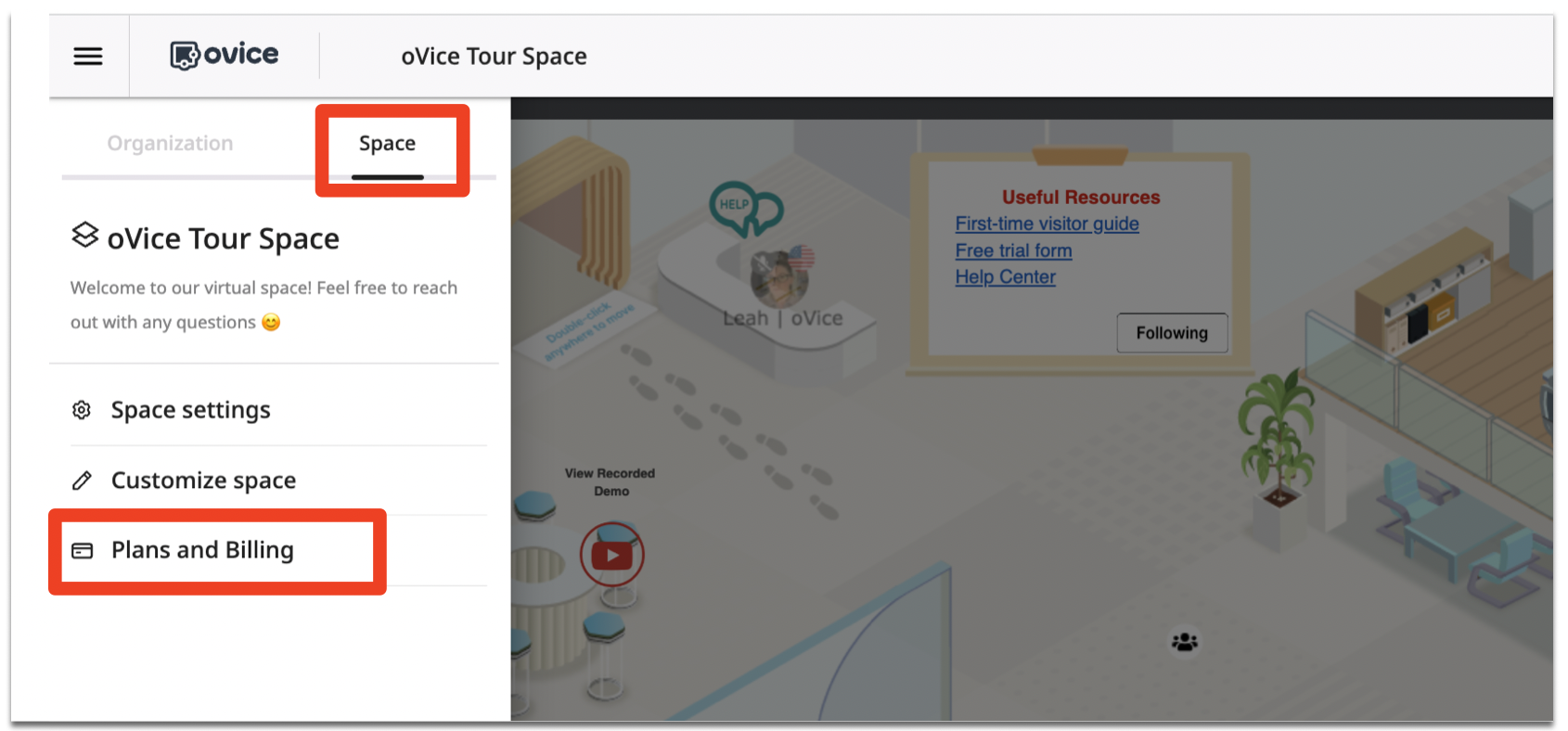 2. Click Plans and Billing
3. Agree to Privacy Policy and Terms and Conditions and click Change Plan
4. Select a currency
* Once the application is completed, the currency cannot be changed later.
5. Select one time
6. Click the application button for the desired plan
7. After confirming the amount, enter your credit card information and click Apply
Information on the contracted plan and contract renewal date will be displayed on the Plans and Billing page.