You must grant your browser to allow your mic in order to have access inside an oVice space. It is required to grant permission for oVice to access your microphone so you can be able to use the space.
When you enter oVice for the first time, your browser lets you choose to enable or block the website from using your microphone and camera. To be able to use oVice, make sure to allow your mic and camera and you can later opt to mute your microphone whenever needed.
Re-Enabling your Mic and Camera Permissions in your Browser
If you accidentally clicked on "Block" instead of "Allow" initially, you will need to re-enable those permissions.
1. In your browser, you will see a lock icon in the URL field. Click on the lock icon.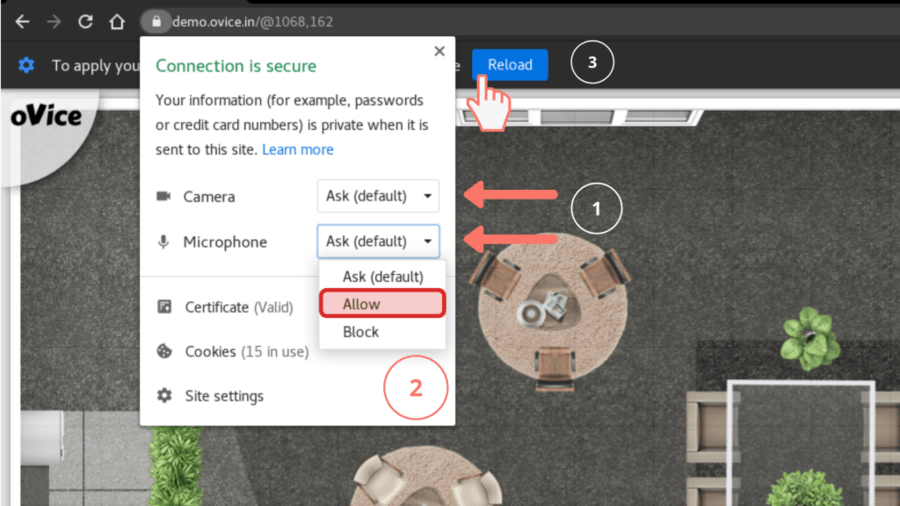 2. You will see an instruction window to re-enable your microphone.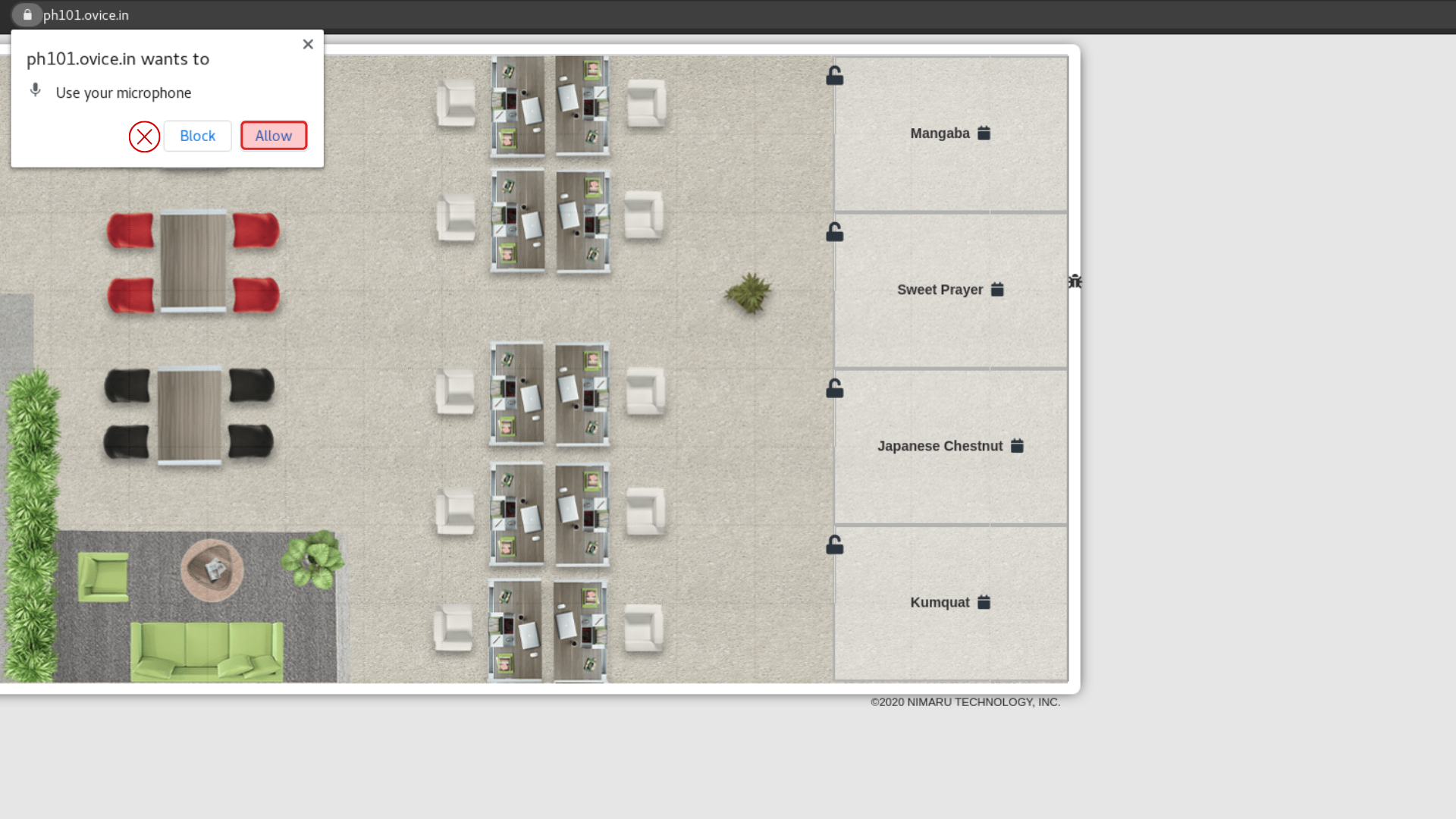 3. Finally, click on "Reload" to save your settings.