The error message "Screen overlay detected" appears if you are using a floating application or a new, freshly installed application that you have just opened for the first time. When using the application for the first time, it will ask for certain access rights and therefore creates an incompatibility problem that prevents you from subsequently modifying the settings of your Smartphone and certain applications.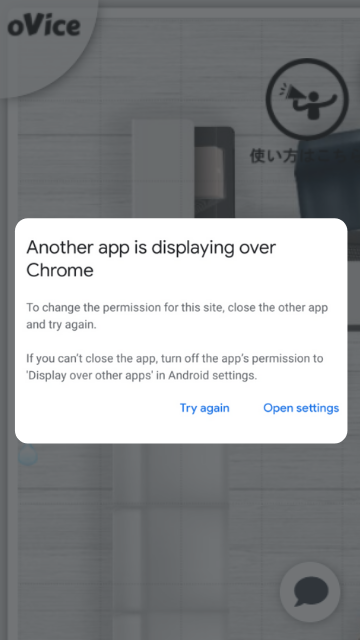 This means that your Google system is warning you that a screen overlay has been detected. It is also considered as a kind of a safety measure when applications ask to run at the same time.
What should I do about this?
There are 2 solutions to solve this problem: You should turn off the screen overlay to fix the issue. To change this setting, you must turn off the screen overlay by going to Settings> Applications.
Solution N°1
Open Settings
Click on the Search icon or directly in the field provided at the top right
Look for "Overlay" (Alternatively: Settings> Advanced settings> Overlay other apps)
Open Settings
Applications> Application manager
Click on the Plus icon at the top right then select "Applications that may appear on top"
A list of applications opens. You must identify the problematic one and temporarily disable it from rights to other applications.
Solution N°2
If you still haven't found it, you may need to disable apps one at a time to test.
Once the application responsible for the problem is detected, you can deactivate it and if ever the same message reappears again, uninstall it completely.