This feature will be released soon.
The Whisper Mode feature temporarily reduces the reach of audio. When using "Whisper", the range that the voice reaches is half the normal size (1/2).
range of sound and video
Enabling Whisper Mode
1. Make sure your microphone is off
2. Press and hold the Spacebar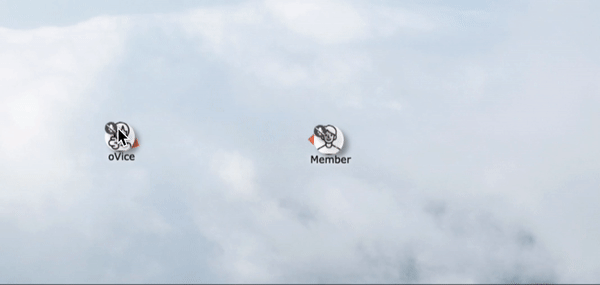 As long as you hold down the key, the microphone will turn on and you can talk.
Tips
Whisper is not available when the microphone is on. (If you press and hold the space key while it is on, the microphone will be turned off while you hold it down.)
Whisper is not available when connected to an object. The sound reaches the entire range set for the object.