Get some face time with your teammates with video chats! in oVice, you have two options for hopping on a video call: stay in-app, or open a Zoom!
In-App Video Conversations
Video calls are facilitated by the Meeting Camera Object. Simply connect to one of these Objects along with anyone else you want to video chat with, turn on your mics and cameras, and you'll be instantly live on a call! No links or additional calendar invites required, and no extra app windows to manage. Ideal for video calls where all participants are in the oVice Workspace.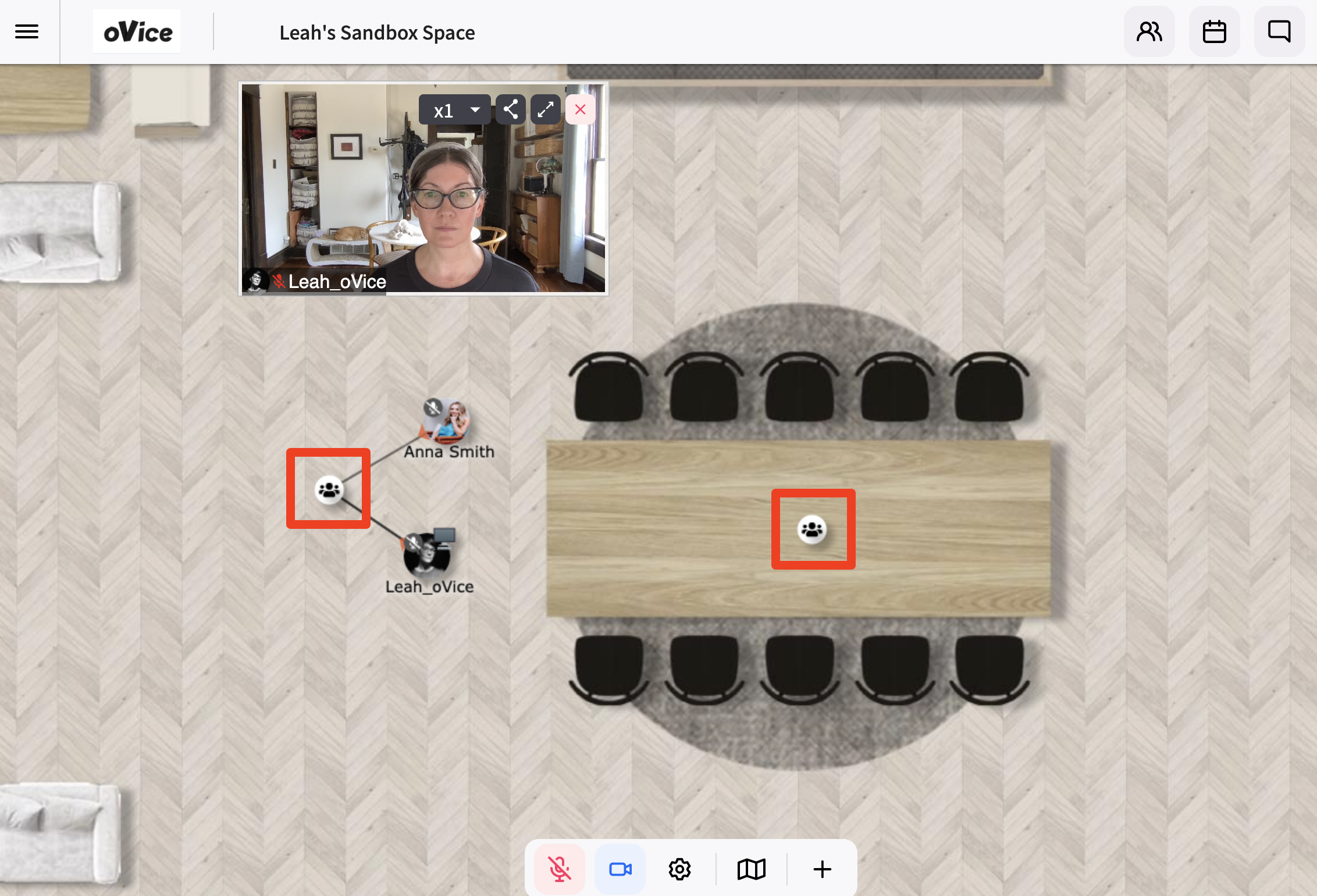 Don't see a Meeting Camera Object in your space? Create one yourself - we'll show you how. Learn more about having Video Conversations with the Meeting Camera Object HERE.
Zoom Video Calling
If you're a Zoom user and have a preference for a Zoom call vs the in-app Meeting Camera feature, you do have the option to create a Zoom Dynamic Object. Click the + button, select Zoom, and allow the Zoom app to open in a separate Zoom app window.
In the oVice space, you'll be provided the link to share to join. This feature is handy for including others outside the workspace that you prefer not to invite into your oVice space.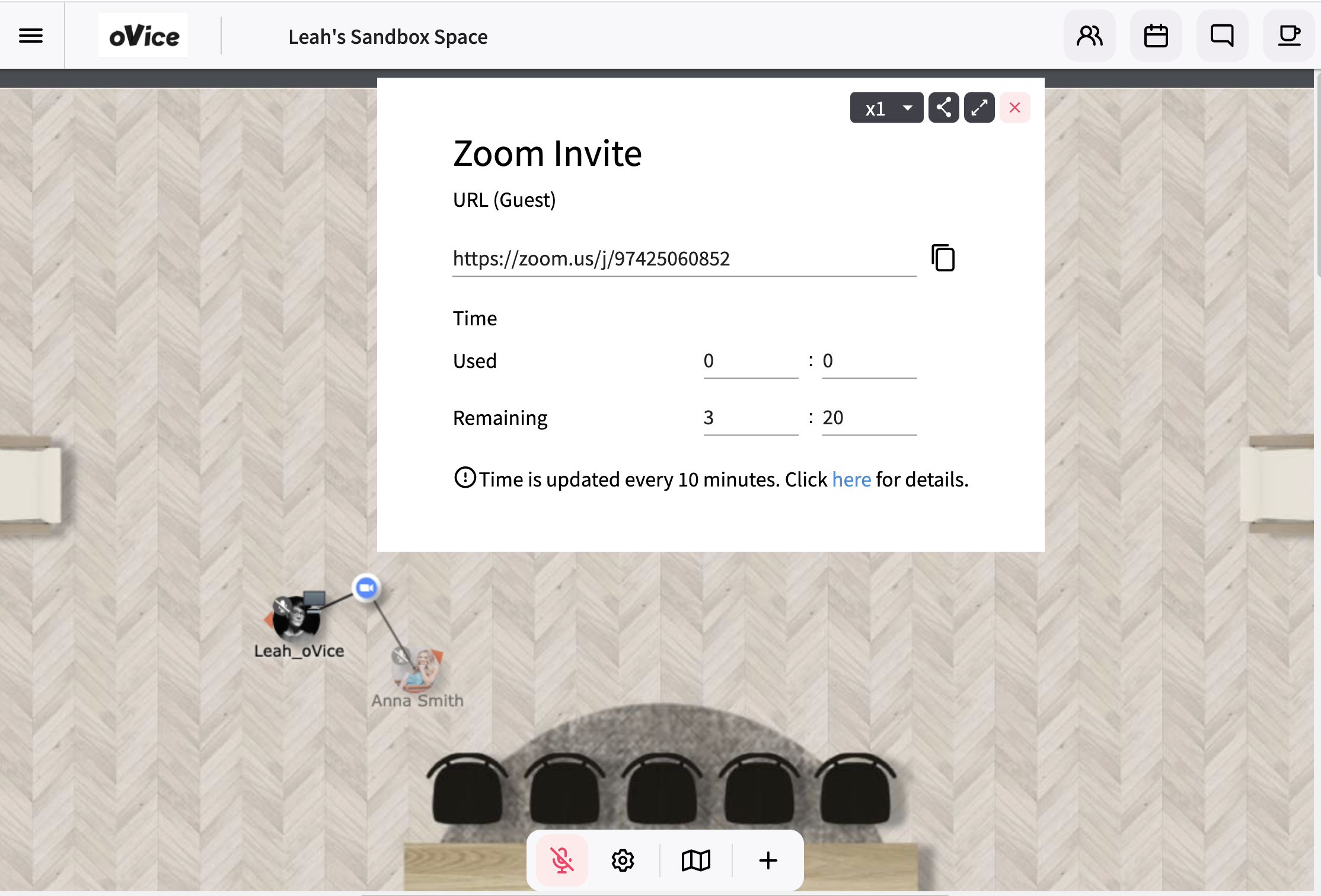 Learn more about having Video Conversations with the Zoom Dynamic Object HERE.