Check the list of notification history received by ovice.
Access Your Notifications
Click the bell button on the top right of the screen.

Select Action
By clicking the three dots displayed on each notification, you can select an action according to the content of the notification.
If you select Delete, the target notification will be deleted from the list.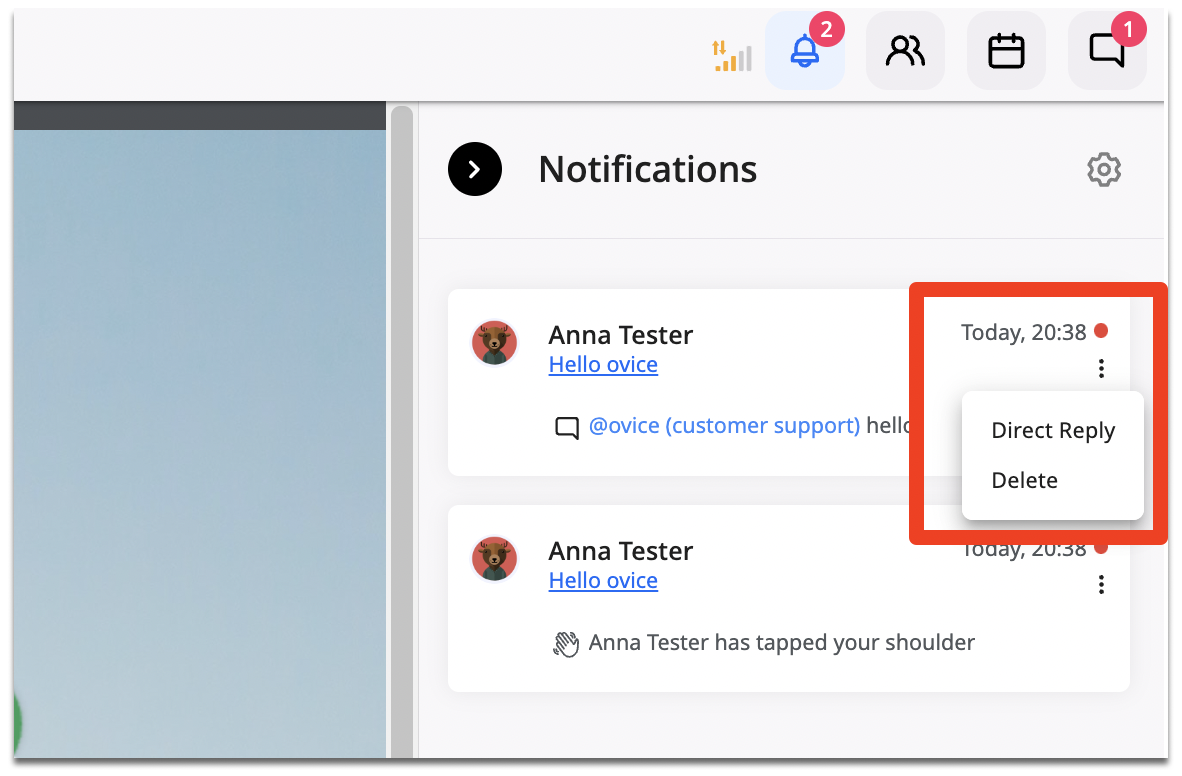 Notification Settings
Click the settings button on the upper right to open the space notification settings screen. Please refer to the following for the setting method.
space notifications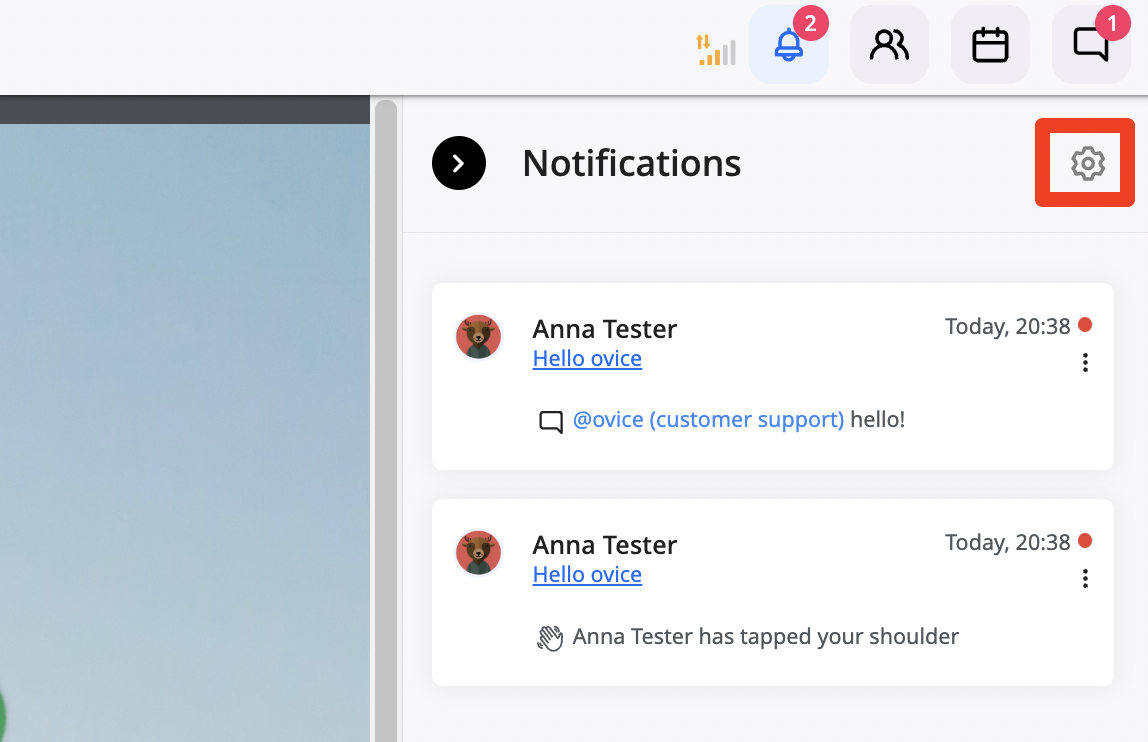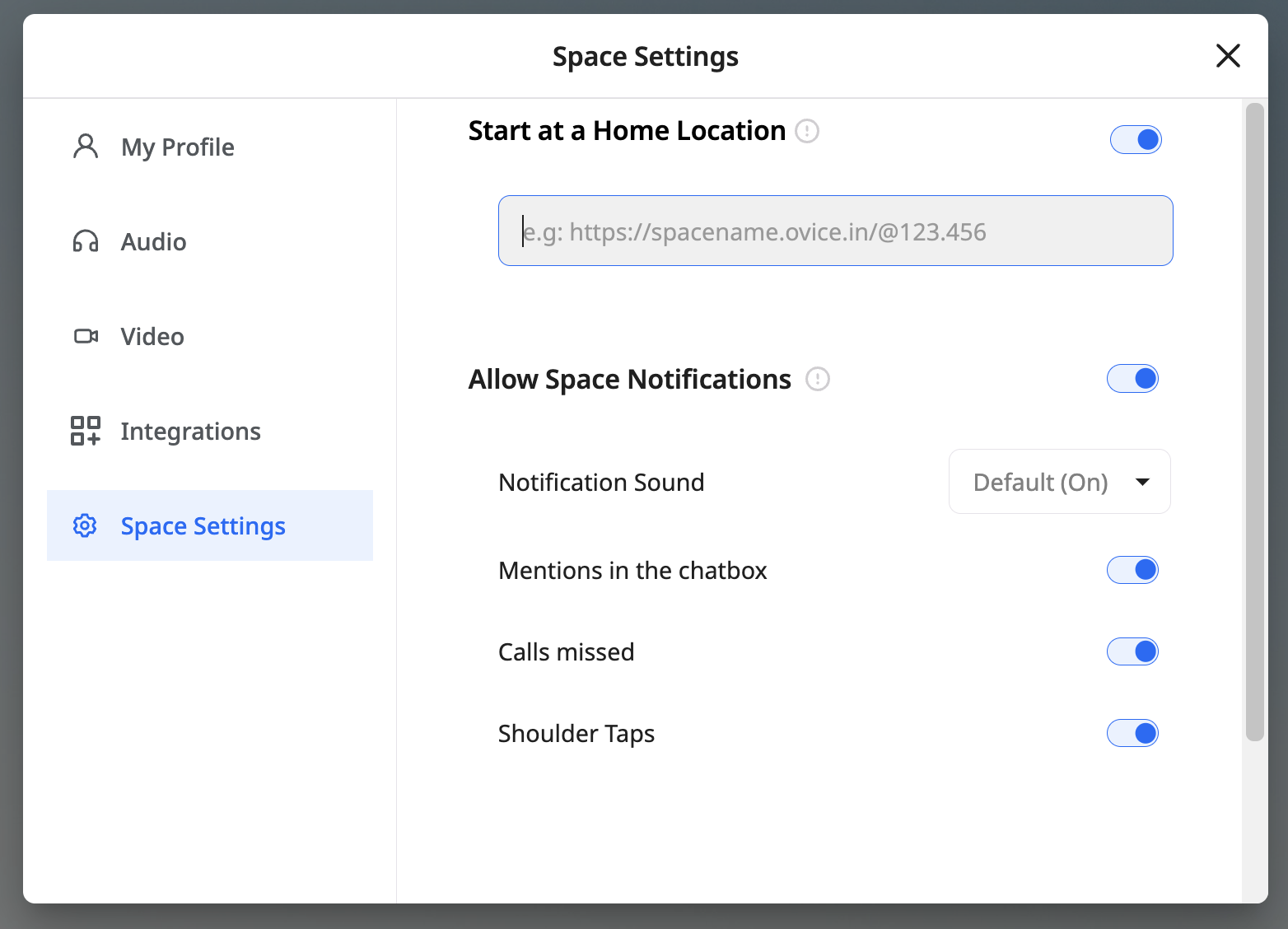 Tips
Up to 100 notifications can be displayed. If the number exceeds 100, the oldest notifications will be deleted.
Mention chats (direct messages) are deleted after 3 months.
If you don't hear a notification sound from ovice or if you don't receive an OS notification, refer to the following. Notification settings for
space notification OS
The number of unread notifications displayed in your browser tab is tied to Notification Center.