Where is everybody? Find out in a snap just by opening the User List Pane! The User List displays all registered users in your space and their current status (Active, Away, or Offline). It will also show any un-registered guests or visitors currently Active in your space. See where users are in the space, send a message, and so much more right from the User List.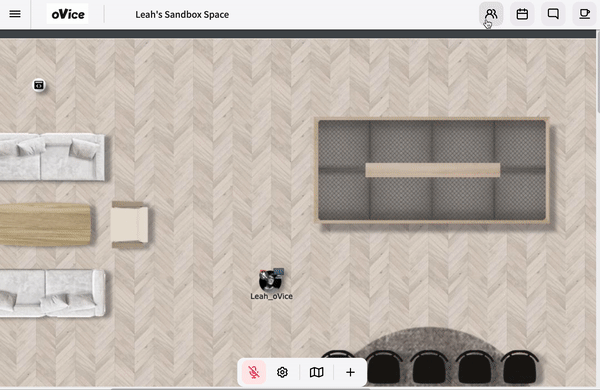 Access the User List
The User List pane is found in the Top Horizontal Menu Bar. Click on the People Icon to open the User List Pane.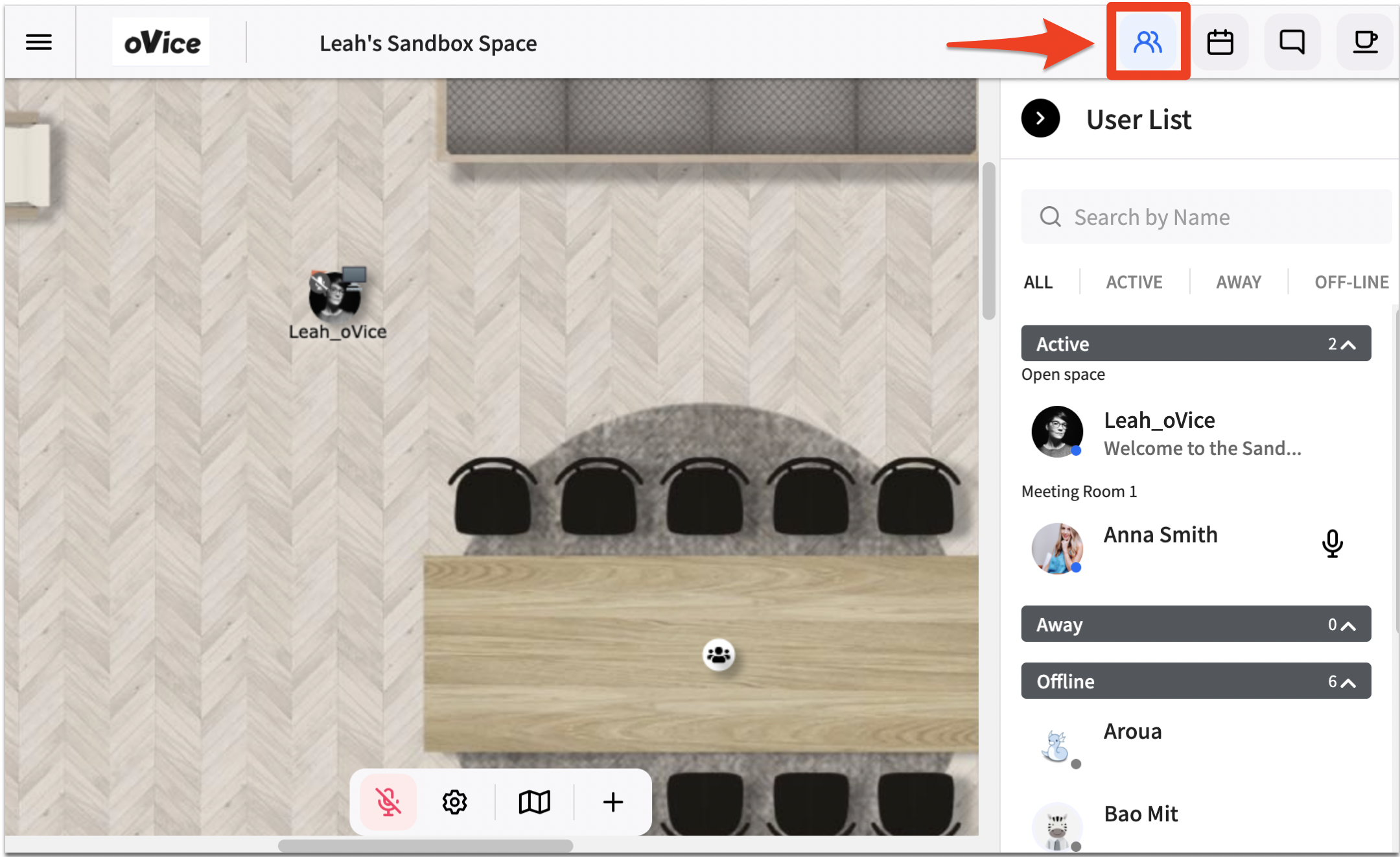 Search the User List
Search by name or current status to see who's currently available, who's stepped away, and who isn't signed in.
From the search bar, you can search by partial match of the display name.
You can switch the display for "All", "Online", "Away" and "Offline".
The order of users is displayed in the order of administrator, member, visitor, and character code for each authority. (In order of symbols, pictograms, alphabet, hiragana, katakana, kanji)
Clicking on a user will show the action as well as the position in the space.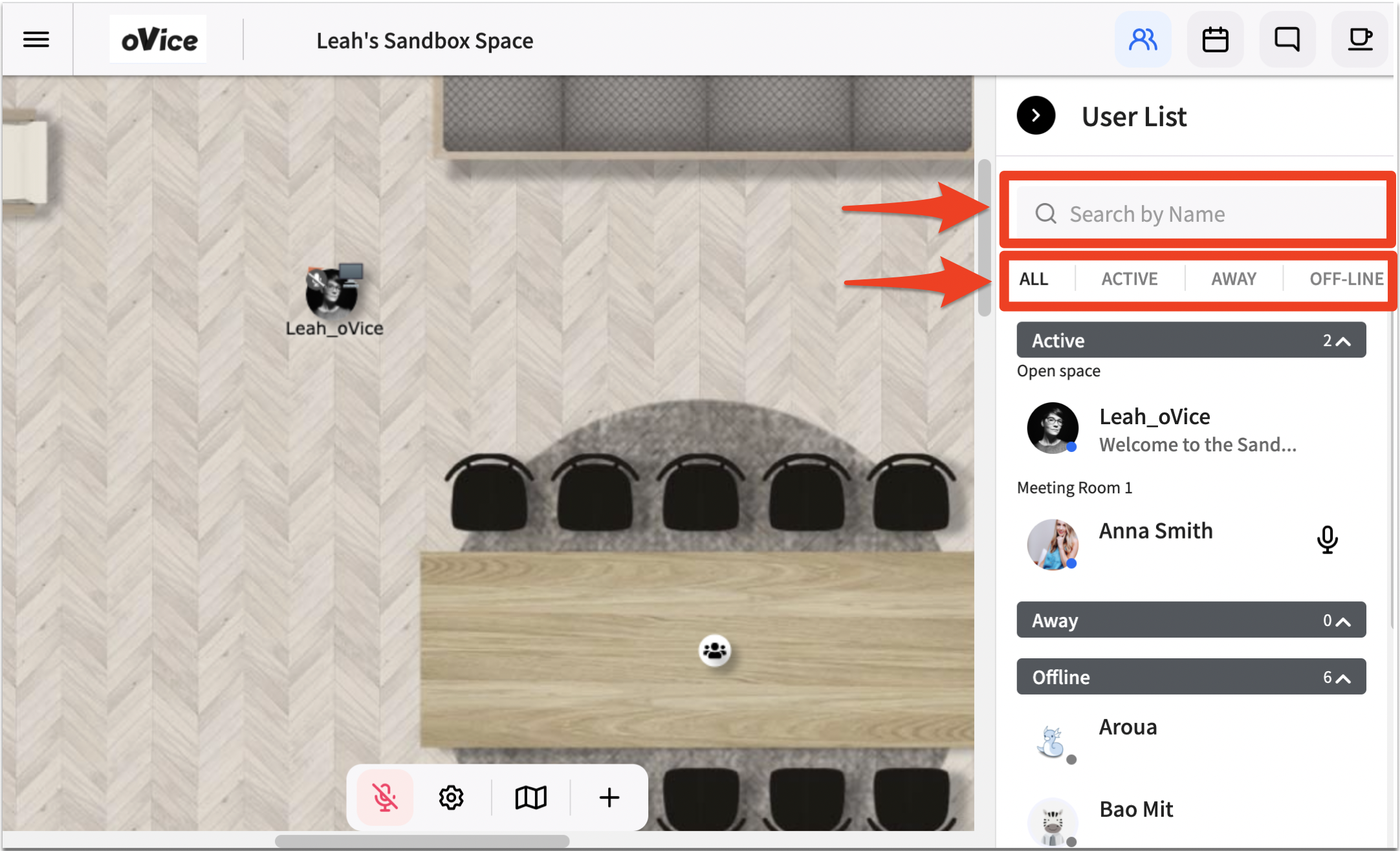 User Statuses: What They Mean
Every Registered User in your space, as well as any active Guests or Visitors, will be listed with one of the following Statuses:
Active: currently signed in, online, and active in the space
Away: currently signed in, online, but have set themselves as Away from their Desk (via the Coffee Break feature)
Offline: registered users in your account that are not currently signed in to the space (are logged out).
Quick-Connect with Users
Click a user's name, and the space will pan to their current location and highlight their proximity circle in red.
From the shortcut menu, you may see the following options:
Chat (will open the Chat pane for a direct message)
Call (will send a Call invitation)
Force mute user (Admin only)
Kick from room (Admin only)
Kick from space (Admin only)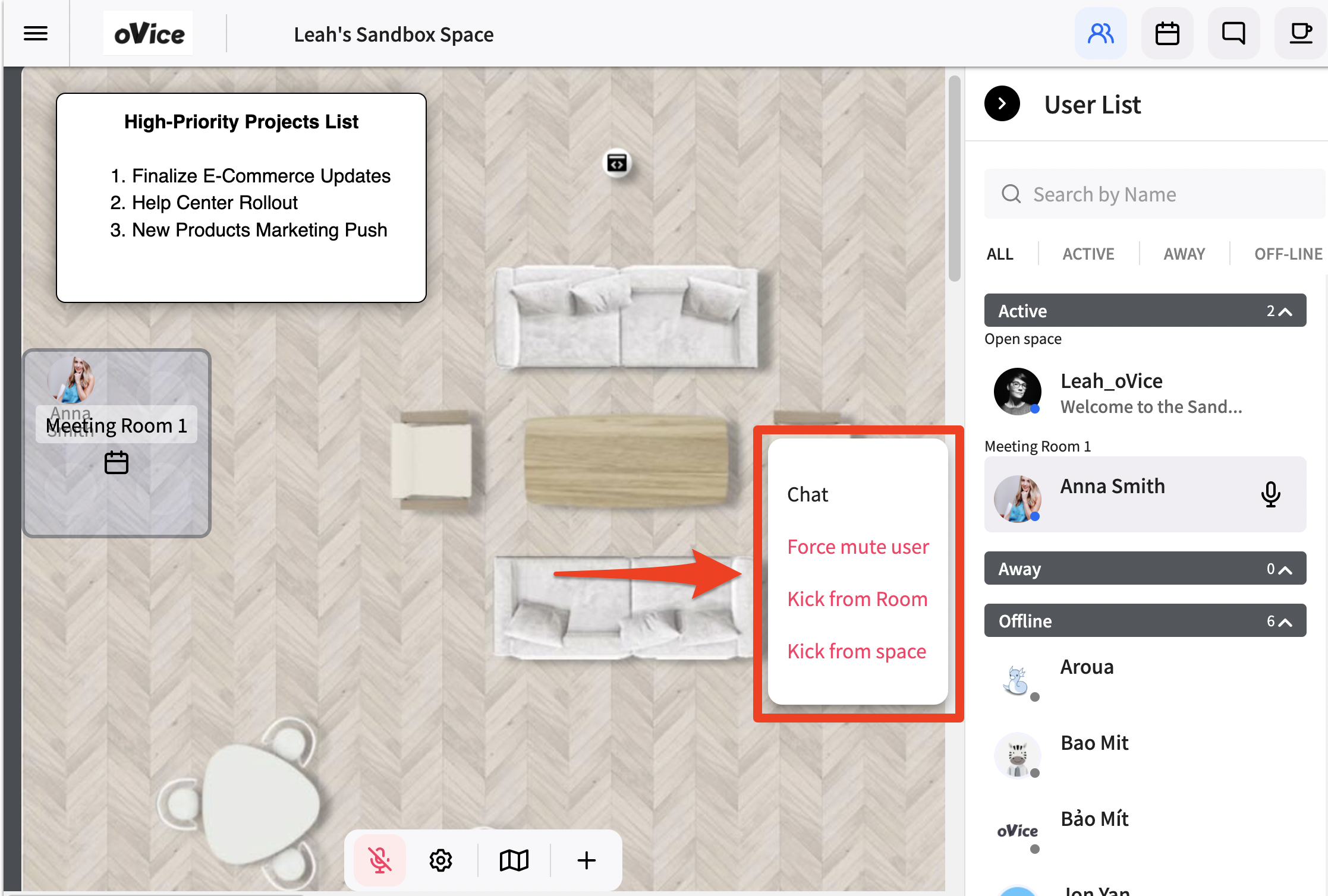 Tips:
Mobile icon stands for users who installed oVice Go (I'd like to insert oVice Go guide link in his page later)

Mic icon stands for users who turing on their mics

Visitors and guests can't see the offline list.